Data integrity is the reliability, consistency, and accuracy of data at rest and in transit. Quality data adheres to several standards, beginning with integrity, confidentiality and availability.
Data integrity is a process to ensure consistent and accurate data over its life cycle. Requirements specify that data records need to be attributable, legible, contemporaneous, original, and accurate (ALCOA). In addition to the ALCOA, there is ALCOA+ which also requires data to be complete, consistent, enduring, and available.
Good Practices for Data Management and Integrity
Compromised data can lead to poor business decisions. Any decisions based on inaccurate data are suspect during inspections. To ensure the integrity of your company's data:
Implement access controls. Locking and securing sensitive records and restricting unauthorized users from accessing data can reduce loss and corruption. 
Make backups. Once lost, raw data is irreplaceable. Backups must include original, raw data creates a duplicate in an alternate location. 
Validate the data. Automate digital validation by organizing and filtering data using scripts. Validation checks the quality of the data to be secure, meaningful and correct. 
Have a quality system in place. Having a quality system in place and ensuring procedures can be completed on- or off-site will help solve any issues. 
Think through changes. If you're going to change processes to adapt to a more virtual environment where employees work from home, think about all necessary steps or procedures.
Organize files and systems. Systemically arranging your files helps you easily pass off or explain data to others such as auditors and inspectors.
Validate input. You can use input validation to block cyberattacks, such as structured query language (SQL) injection prevention. Checking input at the time it is recorded is crucial.
---
Does your team need help with Data Integrity? Talk to our Experts→
---
New Guidance From the Food and Drug Administration (FDA)
The best way to maintain a supply of safe and effective products and prevent a drug shortage is to comply with data integrity concepts to prevent batch rejection/recall and monitor sites and stay up to date on FDA guidelines. You can do this by: 
Reviewing the staff manual guide. This guide covers FDA internal procedures for requesting records in advance of or in place of a drug inspection. 
Ensuring your company has a quality culture. Complications during the COVID-19 pandemic have only made processes more complicated, so establishing procedures around quality culture can help deter issues. 
Building quality into your operations: make sure you have a strong training program and it's importance to the organization and the product.
Having a solid risk management plan. A solid risk management strategy can save you money, time, and unnecessary manufacturing disruptions and establish a process to deal with potential risks that may arise.
About RCA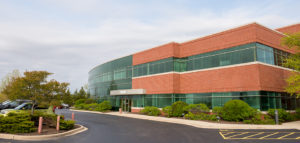 Regulatory Compliance Associates® (RCA) provides worldwide services to the following industries for resolution of compliance and regulatory challenges:
We understand the complexities of running a life science business and possess areas of expertise that include every facet of R&D, operations, regulatory affairs, quality, and manufacturing. We are used to working on the front lines and thriving in the scrutiny of FDA and globally-regulated companies.
As your partners, we can negotiate the potential minefield of regulatory compliance and regulatory due diligence with insight, hindsight, and the clear advantage of our unique expertise and experience.
Founded in 2000
Headquartered in Wisconsin (USA)
Expertise backed by over 500 industry subject matter experts
Acquired by Sotera Health in 2021
To begin the RCA® scoping process today, please enter your information in the blue form below and click the submit button at the bottom of the webpage.