The EU Medical Device Regulation (MDR) was published in the Official Journal of the European Union on May 5, 2017 and became the current regulatory standard on May 26, 2021. The EU MDR replaces the Medical Device Directive (MDD) [93/42/EEC] and the Active Implant Medical Devices Directive (AIMD) [90/385/EEC].
The Transition Period began in 2017 for medical device manufacturers selling medical devices into Europe and continues today based on the medical device class for each regulatory submission. Regulatory Compliance Associates®can assist clients that need to comply with the EU MDR requirements with the following services:
Transition to EU MDR Compliance
1. Perform a Comprehensive Review of Entire Product Portfolio and Current Certificate Expiry Dates
Review and Assess the Client's entire Product Portfolio including its:

Legacy Products [CE marked devices under the Medical Device Directives (MDD) 93/42/EEC or the Active Implantable Medical Device Directive (AIMD) 90/385/EEC];
Modified Legacy Products; and/or
New Products currently in the Design/Development Phase.

Confirm whether any Legacy Products and/or Modified Legacy Products have been affected by the new MDR Definitions and/or Reclassification of certain types of products into higher risk classes of devices;
Reassess current classification of devices based on MDR Classification Rules;
Prepare Product Rationalization Strategy Reports for Legacy Products, Modified Legacy Products, and New Products (as appropriate and applicable). which may assist the Client in making internal decisions about whether to maintain and/or bring such products in compliance with the MDR;
2. Staff Augmentation and Support
Readiness Audits / Pre-Certification Audits and/or Assessments
3. Perform a Gap Assessment of the current Quality Management System (QMS) and its Current Processes and Procedures for MDR Compliance.
Review and Assess the Quality Management System (QMS) requirements including all current policies, processes, and procedures against ISO 13485:2016 requirements
Technical Documentation requirements

Labeling requirements (including required languages in each Member States)
Unique Device Identification (UDI) System
Data entered into the EUDAMED Database per Article 33
Risk Management System (RMS) 
Risk Management Plan and Report for each device
Clinical Data Requirements
Data Integrity Best Practices
Safety and Performance Requirements
Post-Market Surveillance System (PMS)
Vigilance Activities
Market Surveillance Activities
Requirements regarding Design and Manufacture of Devices per MDR requirements
4. Remediation and Implementation of EU MDR Compliance Plan
Supply Chain Requirements
Development and Implementation of Compliance Plan for systems and devices
Remediation of EU MDR Compliance Gaps noted during Assessment
Development and Implementation of EUDAMED Database compliance plan for all of the following six pillars of the EUDAMED

Actor Registration
Unique Device Identification
Certificate
Clinical Investigation
Vigilance
About RCA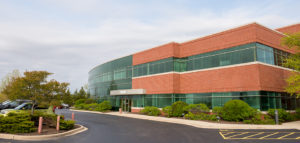 Regulatory Compliance Associates® (RCA) provides healthcare consulting services to the following industries for resolution of compliance and regulatory challenges:
We understand the complexities of running a life science business and possess areas of expertise that include every facet of R&D, operations, regulatory affairs, quality, and manufacturing. We are used to working on the front lines and thriving in the scrutiny of FDA and globally-regulated companies.
As your partners, we can negotiate the potential minefield of regulatory compliance and regulatory due diligence with insight, hindsight, and the clear advantage of our unique expertise and experience.
Founded in 2000
Headquartered in Wisconsin (USA)
Expertise backed by over 500 industry subject matter experts
Acquired by Sotera Health in 2021
To begin the RCA® scoping process today, please enter your information in the blue form below and click the submit button at the bottom of the webpage.