In today's environment, medical device and pharmaceutical manufacturers are seeking alternate solutions to handle key functional areas such as Pharmacovigilance, Product Complaints and Medical Information.  Implementing and maintaining these programs internally carries significant time, cost and resource burdens.  With increased scrutiny by regulators, Pharma Outsourcing provides a flexible solution with the ability to scale up or down quickly based on the needs of the business.  Furthermore, research performed by Grand View Research indicates that there will be a significant increase in outsourced activities by the year 2025. 
Some of the benefits that companies can expect to see from pharma outsourcing and pharmaceutical staffing agencies include:
Outsourcing Implementation Assessment and Strategy
Outsourcing key functional areas allows a company to focus on the core competencies of their business.  We can assist with pharma outsourcing and evaluating if consultant talent is right for you by performing:
Evaluation of Existing Program – Review of the current state of the program to gain a better understanding by reviewing the following areas:
Strategic Planning Session – After review, RCA Subject Matter Experts (SMEs) will meet with key stakeholders to discuss our strategy findings and next steps.
Development and Structure of the Future State program

Biopharma outsourcing

Pharma R&D outsourcing
Pharma Chem outsourcing

Software testing outsourcing

Software QA outsourcing
Agile QA outsourcing
Application testing outsourcing
Mobile testing outsourcing

Quality outsourcing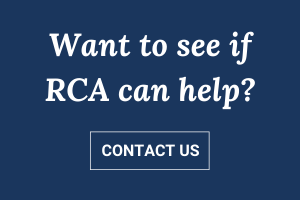 Upon completion of the assessment and strategy session, RCA will work with your team and the selected Partner to develop a communication model.  An area of key importance in a successful Pharmaceutical Outsourcing implementation is Collaboration, Commitment and Change Management.  We refer to these as the 3 Cs and we will work with your organization to address the points noted below.
Collaboration
Extensive collaboration is critical amongst the functional core team. All teams will be empowered and motivated to deliver success
Selection of the "right" leaders within the Client and Outsourcing Partner is critical in building strong team dynamics
Focus by Senior leadership on cultural and process change
Commitment
Key business Stakeholders are thoroughly engaged through the entire implementation
Transparency between teams builds mutual trust as well as appropriate and timely resolution
Open lines of communication to provide constructive feedback for continuous improvement
Specific and timely communication is critical
Knowledge and focus on the long-term strategy and big picture must be the leadership motivation and SME's to get through the challenges that will occur during implementation.
Since 2000, medical device, pharmaceutical and biologics manufacturers around the world have trusted Regulatory Compliance Associates® Inc. as their go-to consulting firm. Our team of over 500 industry experts offers the hindsight and advantage necessary to give you clear guidance from beginning to the end of the product life cycle. No matter what your unique industry needs, count on RCA® Inc. to develop an ideal consulting solution tailored to help you comply with industry regulations and meet your goals.
About RCA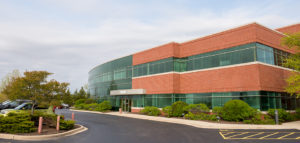 Regulatory Compliance Associates® (RCA) provides worldwide services to the following industries for resolution of compliance and regulatory challenges:
We understand the complexities of running a life science business and possess areas of expertise that include every facet of R&D, operations, regulatory affairs, quality, and manufacturing. We are used to working on the front lines and thriving in the scrutiny of FDA-and globally-regulated companies.
As your partners, we can negotiate the potential minefield of regulatory compliance and private equity due diligence with insight, hindsight, and the clear advantage of our unique expertise and experience.
Headquartered in Wisconsin (USA)

Regional offices in Florida, Colorado and Europe

Expertise backed by over 500 industry subject matter experts
Acquired by Sotera Health in 2021
To begin the RCA® scoping process today, please enter your information in the blue form below and click the submit button at the bottom of the webpage.