In 2014, The International Medical Device Regulators Forum (IMDRF) launched a program that would allow a single regulatory audit to satisfy the requirements of multiple regulatory jurisdictions. This program as it is known today is the Medical Device Single Audit Program (MDSAP).
There are multiple countries participating in the program and they include the USA, Australia, Brazil, Canada, and Japan. One item of note is that manufacturers selling products in the Canadian market, are required to transition by January 1, 2019. For more information about Health Canada's transition requirements click here.
The pilot phase for the program began in January 2014 and concluded in December 2016. Based on evaluation of the data collected during the pilot, the MDSAP Regulatory Authority Council deemed that the Pilot had demonstrated viability. For more information from the FDA about industry feedback and updates click here.
How RCA Can Help
RCA can assist with the continuum of activities required including QMS implementation, registration, and life cycle management of your medical device products. Whether you are preparing for an MDSAP Audit or you just need to understand the impact, RCA can assist. We offer support in the following areas:
Gap Assessments to assess compliance to ISO 13485:2016 and MDSAP requirements:
Systems audit
Compliance Audit
Product and Process Audit
Internal audit program alignment
Assistance with implementing recommendations as identified during the gap assessment
Assistance with the transition to ISO 13485:2016 and MDSAP
Assistance with understanding what needs to be updated or revised to get certified by a recognized MDSAP Auditing Organization
Assistance with preparing for the rigors of an MDSAP audit by performing a mock audit/inspection
About RCA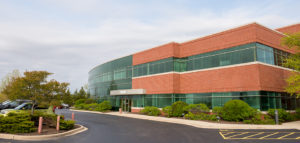 Regulatory Compliance Associates® (RCA) provides healthcare consulting services to the following industries for resolution of compliance and regulatory challenges:
We understand the complexities of running a life science business and possess areas of expertise that include every facet of R&D, operations, regulatory affairs, quality, and manufacturing. We are used to working on the front lines and thriving in the scrutiny of FDA and globally-regulated companies.
As your partners, we can negotiate the potential minefield of regulatory compliance and regulatory due diligence with insight, hindsight, and the clear advantage of our unique expertise and experience.
Founded in 2000
Headquartered in Wisconsin (USA)
Expertise backed by over 500 industry subject matter experts
Acquired by Sotera Health in 2021
To begin the RCA® scoping process today, please enter your information in the blue form below and click the submit button at the bottom of the webpage.