Interim Management, or outsourced quality and regulatory management, has become an increasingly common practice in the life science industry. The quality assurance (QA) and regulatory affairs (RA) functions create extra complexity for large and small life science companies because needs may vary greatly depending on the lifecycle of the organization. These companies turn to outsourcing to manage operations and tactical skills and also help adopt best practices.
Early in a company's lifecycle, strategic leadership is needed for​ ​product filings, regulatory pathway, manufacturing setup, and quality management systems creation. As the company matures, these functions often transition to a maintenance mode.
 


 
Outsourcing strategic management can provide a better match to changing QA / RA strategic needs through a company's lifecycle. Our interim management brings needed expertise while saving costs.
We can assist in the following situations:
Strategic Leadership and Management of the QA / RA Functional Area
Staff Transitions or Augmentation
Special Projects Lacking Internal Bandwidth
Early-Stage Companies Needing Strategic QA / RA Insights, but Not Ready for Full-Time Headcount
We can provide needed expertise while saving costs in areas including:
Quality
Regulatory
Operations
Medical Affairs
Product Development
Additional Quality services include:
Medical Device Single Audit Program (MDSAP) Readiness Audit
Document Control Systems Implementation and Remediation
Quality System Implementation
Quality System Remediation
Risk Management (ISO 14971)
21 CFR part 820
Quality Due Diligence
Laboratory Support

Standard Operating Procedure (SOP) Development
Method Transfer
Method Validation
About RCA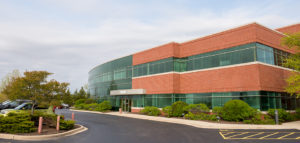 Regulatory Compliance Associates® (RCA) provides worldwide services to the following industries for resolution of compliance and regulatory challenges:
We understand the complexities of running a life science business and possess areas of expertise that include every facet of R&D, operations, regulatory affairs, quality, and manufacturing. We are used to working on the front lines and thriving in the scrutiny of FDA-and globally-regulated companies.
As your partners, we can negotiate the potential minefield of regulatory compliance and private equity due diligence with insight, hindsight, and the clear advantage of our unique expertise and experience.
Headquartered in Wisconsin (USA)

Regional offices in Florida, Colorado and Europe

Expertise backed by over 500 industry subject matter experts
Acquired by Sotera Health in 2021
To begin the RCA® scoping process today, please enter your information in the blue form below and click the submit button at the bottom of the webpage.