Navigating the evolving, complex sea of regulations for Combination Products can be confusing and leave you with uncertainties. Strategic product development, coupled with an effective regulatory submission framework, increases the likelihood of a successful and timely launch of Combination Products.
Regulatory Compliance Associates® Inc.'s has developed an eight-step strategic regulatory plan for Combination Products:
Define the Combination Product / Constituent Parts / Primary Mode of Action (PMOA)
Prepare a Preliminary Regulatory Strategy
Submit a Pre-Request for Designation (Pre-RFD)
Update the Regulatory Strategy based on FDA's Preliminary Informal, Non-Binding Designation
Submit a Request for Designation (RFD)
Update the Regulatory Strategy based on FDA's Formal, Binding Designation Letter
Early Collaboration Meeting with Lead Agency Center / Pre-Submission (PreSub) Meeting
Submit Marketing Application(s) to Lead Agency Center
Support for your Combination Products
We have the expertise to see you through the entire lifecycle of your Combination Products. Count on us to support you with:
Development and Design Validation
Product Assessment and Request for Designation (RFD Submissions)
Global Regulatory Strategies
Agency Briefing Packages and Meeting Execution
Chemistry, Manufacturing, and Controls (CMC) and Clinical Data Support
Quality Systems Development and Support
Product Submissions (NDA, IND, ANDA, BLA, IND, 510(k), and PMA)
Electronic Common Technical Document (eCTD) Publishing and Electronic Submission
Inspectional Readiness
Training for Modified Quality Systems
Life Cycle Management and Post Approval Support
Due Diligence Audits / Mergers and Acquisitions
Understanding the Rules for Combination Products
The rules for Current Good Manufacturing Practice (cGMP) Requirements for Combination Products were issued by the FDA in 2013. Existing Quality Systems can stay in place, but new requirements are necessary for the components not already addressed.
When adding a Device to Existing Drug or Biologic Product:
Design controls apply when a device constituent part is used in a combination product
Corrective and Preventive Actions (CAPA) process required
Management responsibility must be clearly identified
When adding a Drug or Biologic to a Device Product:
Need incoming materials and Release Testing
Expiration Dating and Stability Testing are required
Calculation of Yield must be included
Component, container-closure, and tamper-evident requirements are added
Assessing Risk in Combination Products
Molecule manufacturers may be less familiar with medical device constituent parts, and even less familiar with the evolving FDA rules. As the guidance is better understood by inspectors, it's important for manufacturers to keep up and understand the rules or the risk becomes greater.
We can help you understand:
How to best assure compliance of products and effectiveness of the cGMP controls in light of the evolving regulatory landscape
Obtaining objective evidence for the Design History File (DHF) that the drug / biologic is appropriate for use with the device and vice versa ("Drug-Device Interactions")
How to incorporate Risk Management throughout the product life cycle
How to effectively merge CAPA and Non-Conforming Materials processes
The current enforcement climate and changes in Agency enforcement focus
About RCA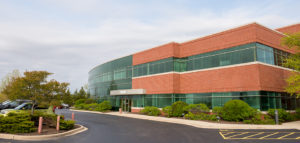 Regulatory Compliance Associates® (RCA) provides healthcare consulting services to the following industries for resolution of compliance and regulatory challenges:
We understand the complexities of running a life science business and possess areas of expertise that include every facet of R&D, operations, regulatory affairs, quality, and manufacturing. We are used to working on the front lines and thriving in the scrutiny of FDA and globally-regulated companies.
As your partners, we can negotiate the potential minefield of regulatory compliance and regulatory due diligence with insight, hindsight, and the clear advantage of our unique expertise and experience.
Founded in 2000
Headquartered in Wisconsin (USA)
Expertise backed by over 500 industry subject matter experts
Acquired by Sotera Health in 2021
To begin the RCA® scoping process today, please enter your information in the blue form below and click the submit button at the bottom of the webpage.