FDA Warning Letter Response Consultants
To improve patient safety, the FDA and other global organizations have increased their standards for medical devices, spanning from research and design to manufacturing and mass distribution. With these evolving regulations and warning letter increase, it's natural for medical device manufacturers to feel in the dark concerning new standards and strategies. Medical devices are used to discover and treat potential health concerns, provide healing for ongoing ailments and improving patients' quality of life. Their capabilities are incredible — but in order to be helpful to millions of patients around the world, these devices must be held to the strictest quality control standards.
If you've received a warning letter from the FDA, you're not alone. The regulatory consultants at Regulatory Compliance Associates® Inc. are here to help you remediate the situation and quickly implement a strategic response. We offer a range of regulatory compliance services and programs to help you navigate challenges and bring your organization into full compliance with current regulations.
RCA Regulatory Compliance Services
After an FDA warning letter, you're often left unsure about what to do next to amend the situation. The right strategy can boost you and your employees' morale and quickly bring you back to regular business operations, but it's hard to know where to turn. At RCA®, we understand the uncertainty and confusion that often comes from receiving a FDA warning. We're here to help you navigate the troubling waters of a warning letter and steer you back toward regulatory compliance.
If the FDA sends you a warning letter, RCA® can assist in developing a response, strategy, and implementation program to help remediate the action. Our list of services and programs to help with remediation efforts include:
FDA

483 Response
Warning Letter
Consent Decree

Import Bans
Responses
No matter what type of remediation you require, we'll partner with your executive, legal and communications teams to develop a comprehensive strategy that will get you back on track. You'll find personalized solutions tailored to your business' size and situation as well as friendly counsel that will make you feel at ease throughout the remediation process.
Address Key Compliance Issues With RCA's Regulatory Consultants
With more than 20 years of experience handling FDA regulatory compliance, we understand how to find and address a wide range of regulatory response issues. This keen understanding allows us to quickly get to the root of the problem and tailor our regulatory compliance support services accordingly.
Compliance issues for medical device companies typically stem from improper reporting procedures and a lack of a robust quality management system (QMS). The most common issues for many medical device manufacturers include:
Corrective and preventive action (CAPA)
Medical device reporting procedures
Non-conforming materials and procedures
Complaint handling
RCA's first-hand knowledge of the FDA's inner workings allows us to handle these and other compliance issues with ease. We'll work with you to implement proper reporting strategies and a QMS that makes sense for your company.
Maintain Compliance With RCA® 
Your medical device company has limitless potential, but to transform the lives of patients, your products first need to maintain compliance with leading regulatory agencies. If you're struggling with a regulatory response or to regain compliance after an FDA warning letter, turn to RCA® for help.
Our regulatory compliance solutions are designed to increase your confidence and help you stay on track long after their implementation. Whether you're a large corporation or a local startup looking to make a difference, we're here to guide you toward making your products the best they can be after a regulatory crisis.
About RCA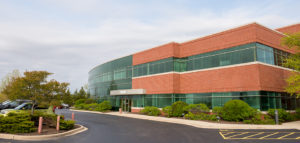 Regulatory Compliance Associates® (RCA) provides healthcare consulting services to the following industries for resolution of compliance and regulatory challenges:
We understand the complexities of running a life science business and possess areas of expertise that include every facet of R&D, operations, regulatory affairs, quality, and manufacturing. We are used to working on the front lines and thriving in the scrutiny of FDA, Health Canada, MHRA and globally-regulated companies.
As your partners, we can negotiate the potential minefield of regulatory compliance and regulatory due diligence with insight, hindsight, and the clear advantage of our unique expertise and experience.
Founded in 2000
Headquartered in Wisconsin (USA)
Expertise backed by over 500 industry subject matter experts
Acquired by Sotera Health in 2021
About Sotera Health
The name Sotera Health was inspired by Soteria, the Greek goddess of safety, and reflects the Company's unwavering commitment to its mission, Safeguarding Global Health®.
Sotera Health Company, along with its three best-in-class businesses – Sterigenics®, Nordion® and Nelson Labs®, is a leading global provider of mission-critical end-to-end sterilization solutions and lab testing and advisory services for the healthcare industry. With a combined tenure across our businesses of nearly 200 years and our industry-recognized scientific and technological expertise, we help to ensure the safety of over 190 million patients and healthcare practitioners around the world every year.
We are a trusted partner to more than 5,800 customers in over 50 countries, including 40 of the top 50 medical device companies and 8 of the top 10 pharmaceutical companies.
To begin the Regulatory Compliance Associates® scoping process today, please enter your information in the blue form below and click the submit button at the bottom of the webpage.