Regulatory Compliance Associates® Inc.'s clients are in the life science industries—pharmaceuticals, biologics, and medical devices. Our healthcare consulting client base includes:
 
Fortune 100 multinationals
Respected private equity and law firms seeking technical expertise for their clients
Large, medium, and small family-owned enterprises
Companies with propriety products considering expansion or acquisition
Domestic and International companies expanding to new geographic markets or seeking local assistance
Clients reach out for expert counsel on various topics ranging from quality systems to regulatory strategy or assistance in new product development. Sometimes we are called upon by companies planning for the next audit or expanding distribution to new countries requiring regulatory submissions.
 
Other times, clients seek our assistance when remediation is required. Either way, we deliver results that inspire confidence and generate sustainable compliance strategies and loyalty from our clients.
About RCA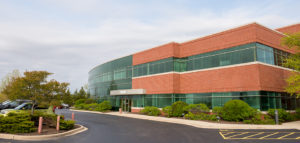 Regulatory Compliance Associates® (RCA) provides healthcare consulting services to the following industries for resolution of compliance and regulatory challenges:
We understand the complexities of running a life science business and possess areas of expertise that include every facet of R&D, operations, regulatory affairs, quality, and manufacturing. We are used to working on the front lines and thriving in the scrutiny of FDA-and globally-regulated companies.
As your partners, we can negotiate the potential minefield of regulatory compliance and regulatory due diligence with insight, hindsight, and the clear advantage of our unique expertise and experience.
Founded in 2000
Headquartered in Wisconsin (USA)
Expertise backed by over 500 industry subject matter experts
Acquired by Sotera Health in 2021
To begin the RCA® scoping process today, please enter your information in the blue form below and click the submit button at the bottom of the webpage.