Quality Assurance Consulting
Regulatory Compliance Associates® Inc.'s Quality Assurance services include quality system assessments, strategy, implementations, and identification of quality metrics to ensure continuous improvement, aligning with your business needs and goals. Our consultants are quality experts with experience spanning major corporations and start-ups. We know firsthand how to achieve, maintain, and improve quality, and we excel in transferring this knowledge to your organization.
In the medical devices field, quality assurance (QA) is more than merely ensuring the quality of a finished product. You need the tools to monitor and regulate every process from the design of a new product to continued quality compliance as the device is sent to market. At RCA, we offer you the assistance you need to monitor these processes and ensure quality compliance every step of the way.
With more than 15 years of experience as a trusted medical device quality assurance consultant, our team of over 500 industry experts and FDA veterans is fully equipped to handle your unique QA needs. We offer the following services designed to help you align your quality management practices:
The medical device industry faces increased challenges as companies navigate the world of QA with fewer personnel. Strategic leadership is necessary for creating a quality management system, but this leadership requires the time and effort of dedicated staff that many companies can't afford.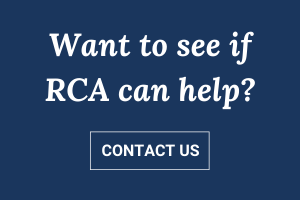 Outsourced quality support services are an ideal solution to this challenge. RCA can meet a variety of needs throughout your company's life cycle that will give you trusted expertise while saving you the money of hiring in-house staff. We will assist in situations such as:
Augmentation or transitions in staff
Special projects
Strategic management and leadership of QA duties
New companies in need of QA insights
RCA will help you navigate required activities as you prepare for an MDSAP audit. We offer MDSAP-based services to support you in the following areas:
Gap assessments to evaluate MDSAP requirement compliance
System improvements to assist with the transition to MDSAP
Preparation assistance and mock audits for the rigorous MDSAP audit process
When you face restrictive deadlines to meet ISO 13485 requirements, RCA's quality assurance specialists are here to help your medical device company get the job done. We offer services including:
Quality system transition and implementation
Quality system gap assessments
Readiness audits
Risk management (ISO 14971)
Contact RCA for Medical Device Quality Assurance Services
Regulatory Compliance Associates® Inc. has been the go-to choice of thousands of life science companies around the world for top-quality QA services. We offer the chance for both small and large businesses to seamlessly implement and regulate QA practices, overcome industry challenges and flourish under FDA scrutiny. We know just how deeply a quality assurance crisis can impact your business for years to come. Let us help you avoid these challenges through our industry-leading quality assurance consulting services, customized to meet your unique and evolving business needs.
About RCA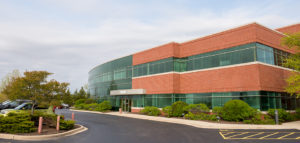 Regulatory Compliance Associates® (RCA) provides worldwide services to the following industries for resolution of compliance and regulatory challenges:
We understand the complexities of running a life science business and possess areas of expertise that include every facet of R&D, operations, regulatory affairs, quality, and manufacturing. We are used to working on the front lines and thriving in the scrutiny of FDA-and globally-regulated companies.
As your partners, we can negotiate the potential minefield of regulatory compliance and private equity due diligence with insight, hindsight, and the clear advantage of our unique expertise and experience.
Headquartered in Wisconsin (USA)

Regional offices in Florida, Colorado and Europe

Expertise backed by over 500 industry subject matter experts
Acquired by Sotera Health in 2021
To begin the RCA® scoping process today, please enter your information in the blue form below and click the submit button at the bottom of the webpage.