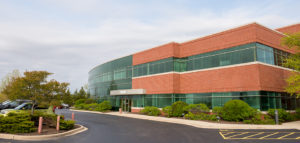 Our Scoping Process
Regulatory Compliance Associates® (RCA) and our expert life science consultants have helped thousands of global clients of all sizes since 2000 and can provide expert regulatory, compliance and life science consultants for your organization as well.
This is a brief overview of our "Contact Us" website inquiry process to help you and your team better understand how we support potential clients from the start:
We're responsive: Once you submit the information needed by our team in the blue form below, we'll reach out within an hour to make email introductions and begin coordinating schedules for an introductory scoping call.
We're comprehensive: During the scoping call, you will be introduced to subject matter experts from our team who will learn more about your company and discuss our capabilities

Executive Leadership
Operations
Client Services

We're confidential: Your business is just as important to RCA® as it is to you. Our client conversations are protected by mutual non-disclosure agreements. It allows everyone to talk freely during our scoping process about your business and how to best support your needs.
We're efficient: After the introductory scoping call, we will develop a proposed scope for your project and have a cost estimate with time & materials returned to you within 48 hours. 
We're accurate: A proposal review call after delivery helps everyone to refine the final project scope, resources needed and priority of work. This ensures alignment between RCA® and your team. Every proposal we develop is custom to the client's needs and validated with the team before work begins. 
To begin the RCA® scoping process today, please enter your information in the blue form below and click the submit button at the bottom of the webpage.