In the complex and increasingly regulated pharmaceutical industry, Regulatory Compliance Associates® Inc. can assist you with new product development regulatory support. From early development stage and seeking guidance for FDA meetings, to later stage regulatory strategy and global alignment of submissions and dossiers, RCA is your one-stop source for regulatory expertise. We have over 500 global pharmaceutical consultants who provide services to support all types of new product applications.
Pharmaceutical New Product Development
Global Regulatory Strategy

Regulatory Strategy for Drugs
Domestic and International Establishment Registration
Submission Authoring and Review, including:

New Drug Applications (NDAs)
Generic Drug Applications (ANDAs)
Drug Master Files (all types) (DMFs) and the European Pharmacopoeia and Certificates of Suitability (CEPs)
Marketing Authorization Application (MAA) Clinical Reviews

Follow-up and Question Resolution
Audit Support

Meetings and Briefings Packagers

Biologics License Application (BLA) Meetings
Type 8 Meetings

Pre-Investigational New Drug (Pre-IND)
End of Phase 2
Pre-New Drug Application (Pre-NDA)

Advisory Committee
Orphan Designation (Formal Designation Request)

Submissions
Drug Substance, Drug Product, Manufacturing, Labeling, Container Closure Supplier Requirements, Quality Assurance
Generic Drugs
Labeling for U.S. Submissions

Structured Product Labeling (SPL) Requirements and Analysis of Innovator Labeling
Side-by-Side Comparison
Assistance with "Carve-Outs" Related to Patents

SPL not Required at IND Phase has Nothing to do with SPL Labeling

NDA: 505(b)(1) & 505(b)(2) and NDAs
About RCA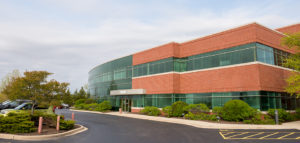 Regulatory Compliance Associates® (RCA) provides healthcare consulting services to the following industries for resolution of compliance and regulatory challenges:
We understand the complexities of running a life science business and possess areas of expertise that include every facet of R&D, operations, regulatory affairs, quality, and manufacturing. We are used to working on the front lines and thriving in the scrutiny of FDA-and globally-regulated companies.
As your partners, we can negotiate the potential minefield of regulatory compliance and regulatory due diligence with insight, hindsight, and the clear advantage of our unique expertise and experience.
Founded in 2000
Headquartered in Wisconsin (USA)
Expertise backed by over 500 industry subject matter experts
Acquired by Sotera Health in 2021
To begin the RCA® scoping process today, please enter your information in the blue form below and click the submit button at the bottom of the webpage.