Many professionals in the pharmaceutical sector believe that the financial wellbeing of a company lies primarily in its research and product development. However, the truth is that just as many gains can be won by taking a critical look at a company's pharmaceutical manufacturing processes, equipment and overall operational footprint. Because (from startups to world-class organizations) the focus lies so much on new product development, the optimization of existing manufacturing processes, as well as the techniques and equipment employed, is often an afterthought — if it's even thought of at all.
Of course, as Industry 4.0 drives more efficiency through trends such as automated processes, data exchanges, and new manufacturing technologies like "smart factories," the optimization of a pharmaceutical company's manufacturing operations isn't just about cost savings — it's also about embracing the business model of the future.
Just like companies can no longer overlook customer experience (CX) and the insights they can glean from the CX data they collect, they also can't relegate the efficiency of their manufacturing facilities to a mere compliance issue. Thanks to digital technologies like the Internet of Things (IoT) and robust analytical applications, organizations can now transform everything from their supply chains to their factory floors into more agile, productive, and lean operations — and add more value to the entire enterprise.
Pharmaceutical Manufacturing and Optimization
Regulatory Compliance Associates® strategic consulting services extend to manufacturing process optimization for maximum impact on your bottom line, manufacturing automation for adequate validation of equipment, and validation process for aging facilities to ensure quality, cleanliness, compliancy, and safety.
Manufacturing Process Optimization
Our comprehensive evaluations will identify opportunities that consistently yield a sustainable return on investment. We will help you identify opportunities for:
Reducing Set-Up Times
Increasing Throughput
Reducing Inventory Levels
Lab Efficiency Improvements
Scrap and Waste Reduction
Cycle Time Compression
Capacity Creation
Process Automation
Cost Reduction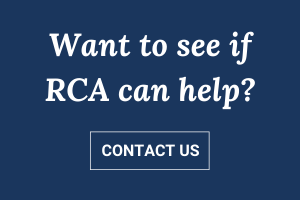 We provide the following manufacturing optimization services:
Program Analysis
Process Optimization through Engineering Studies
Statistical Process Control
Lean Innovative Product / Process Solutions
Value Stream Mapping
Kaizen Events
Design for Six Sigma
Inventive Problem Solving
Automation
Our manufacturing automation expertise includes:
Validation Master Plan
Development of Validation Documentation
Validation Services
Risk Assessments
Aging Facilities
Offering innovative solutions with hands-on validation support, we ensure that your aging manufacturing facility continues to meet all regulatory and client requirements, without an adverse impact on the finished product.
HVAC Systems and Associated Controllers
Medical Gas Systems
Plant and Pure Steam Systems
Water Systems including USP, RO / DI, and WFI
Compressed Air Systems
Controlled Environments
RCA® for Innovation and Results
When you choose Regulatory Compliance Associates® as your pharmaceutical manufacturing consultant, you get the combined skills and knowledge of more than 500 pharmaceutical and medical device experts who are experienced at working on the front lines of regulatory requirements and the successful running of pharmaceutical companies, from startups to Fortune 100 international enterprises.
To create a positive change in the lives of patients counting on the availability of your product, you need to recognize not only the regulatory pathways that are ahead of you but also the evolving technical development of your manufacturing facility. When you work with us, you get a team that tailors its services to the comprehensive needs of your company. And that's how you can be assured you'll always receive the support you need in order to implement corrective action wherever it may be needed.
About RCA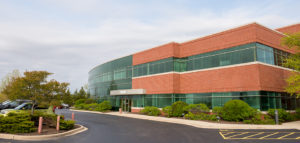 Regulatory Compliance Associates® (RCA) provides healthcare consulting services to the following industries for resolution of compliance and regulatory challenges:
We understand the complexities of running a life science business and possess areas of expertise that include every facet of R&D, operations, regulatory affairs, quality, and manufacturing. We are used to working on the front lines and thriving in the scrutiny of FDA-and globally-regulated companies.
As your partners, we can negotiate the potential minefield of regulatory compliance and regulatory due diligence with insight, hindsight, and the clear advantage of our unique expertise and experience.
Founded in 2000
Headquartered in Wisconsin (USA)
Expertise backed by over 500 industry subject matter experts
Acquired by Sotera Health in 2021
To begin the RCA® scoping process today, please enter your information in the blue form below and click the submit button at the bottom of the webpage.