Medical Device Compliance Assurance Services
Increasingly, life science companies are feeling the pressure of greater scrutiny by regulators, and responding by developing sustainable compliance strategies. Whether it's preparing for an audit, developing a response to an FDA finding, or remediation to an adverse event, Regulatory Compliance Associates® can help with compliance assurance.
Our network of over 500 FDA veterans and industry professionals offers a unique blend of expertise that allows us to handle both simple and complex regulatory compliance challenges within the medical device industry. We provide a range of Medical Device Compliance Assurance services, including:
One of the best ways to avoid a compliance crisis is through prevention — and we have the expertise needed to help. RCA's quality and compliance consulting professionals can identify and assess any outstanding issues and deficiencies to plan an ideal compliance solution. Our variety of assessment services includes:
Quality infrastructure
Maintenance and facility
GMP, ISO, CAPA and PAI
Due diligence services
Conducting regular internal audits is an ideal way to ensure continual compliance with changing FDA, ISO and internal standards and regulations. At RCA, we have comprehensive experience in providing both targeted and extensive audits to cover a range of compliance concerns. Our ASQ-CQA and Exemplar Global certified audit professionals are available to assist you with auditing services such as:
GMP Part 820 and ISO 13485 quality systems
Internal
Supplier
Pre-approval
Contract manufacturer
If you're preparing for an FDA inspection, you'll need to do more than just hope for the best. RCA helps you thoroughly prepare for your next inspection with tools like mock inspections, facility preparation and staff training. Feel ready and confident for inspection day through RCA services such as:
Front and backroom logistics and management
Facility tour preparation
Mock inspections and gap assessment
Personal behavior coaching
FDA readiness inspections
We know that a compliance failure can have an immediate and lasting effect on your business, and we're prepared to step into action immediately to help you navigate adverse findings during an inspection or an FDA warning letter. Our range of remediation services allows you to relax knowing that your business is in good hands.
Our expert team can assist in the preparation of a response to:
FDA form 483
Warning letters
Consent decrees
Import bans
Contact RCA for Quality and Compliance Consulting Services
Since 2000, RCA has helped thousands of medical device companies around the world navigate the growing complexities and demands of the FDA and other regulatory authorities. We know that a compliance crisis can significantly impact your business, which is why we offer a unique blend of resources and training to best help you manage them. Whether you're a local start-up or a Fortune 100 company, RCA is here to assist you with any concerns you might have surrounding your devices' regulatory compliance.
Contact us using the form below for more information or to request a service.
About RCA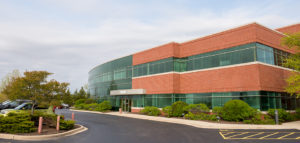 Regulatory Compliance Associates® (RCA) provides healthcare consulting services to the following industries for resolution of compliance and regulatory challenges:
We understand the complexities of running a life science business and possess areas of expertise that include every facet of R&D, operations, regulatory affairs, quality, and manufacturing. We are used to working on the front lines and thriving in the scrutiny of FDA and globally-regulated companies.
As your partners, we can negotiate the potential minefield of regulatory compliance and regulatory due diligence with insight, hindsight, and the clear advantage of our unique expertise and experience.
Founded in 2000
Headquartered in Wisconsin (USA)
Expertise backed by over 500 industry subject matter experts
Acquired by Sotera Health in 2021
To begin the RCA® scoping process today, please enter your information in the blue form below and click the submit button at the bottom of the webpage.