Regulatory Compliance Associates® Inc.'s expertise in pharmaceuticals extends to existing products on the market. We can help with regulatory strategy and dossier content management throughout your entire product lifecycle, including over 500 global pharmaceutical consultants with the expertise to support your team. 
Product Lifecycle Services
Annual Reports and Periodic Adverse Drug Experience Reports (PADERs)
Changes Being Effective: CBE-0 and CBE-30 Supplements
Prior Approval Supplements (PAS)
Amendments
Drug Master File (DMF) or Legacy Application Conversion to Electronic Common Technical Document (eCTD) Format
eCTD Publishing Capabilities to Meet Agency Publishing Requirements
Type 1 and Type 11 Variations (EU)
Gateway / Portal Access for Submissions to FDA, Health Canada, and EMEA
About RCA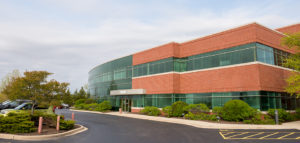 Regulatory Compliance Associates® (RCA) provides healthcare consulting services to the following industries for resolution of compliance and regulatory challenges:
We understand the complexities of running a life science business and possess areas of expertise that include every facet of R&D, operations, regulatory affairs, quality, and manufacturing. We are used to working on the front lines and thriving in the scrutiny of FDA-and globally-regulated companies.
As your partners, we can negotiate the potential minefield of regulatory compliance and regulatory due diligence with insight, hindsight, and the clear advantage of our unique expertise and experience.
Founded in 2000
Headquartered in Wisconsin (USA)
Expertise backed by over 500 industry subject matter experts
Acquired by Sotera Health in 2021
To begin the RCA® scoping process today, please enter your information in the blue form below and click the submit button at the bottom of the webpage.