Medical Device Regulatory Affairs Consulting
Regulatory affairs (RA) is Regulatory Compliance Associates® (RCA) backbone, and we handle more submissions in a month than many manufacturers do in a lifetime. We have experience working with the FDA, global regulatory bodies and/or agencies, and notified bodies worldwide. Therefore, you can count on us for in-depth and up-to-date insights which increase speed-to-market.
As trusted life science consultants, our FDA veterans and industry experts are here to help you navigate the difficulties associated with new product submissions. They have expertise in both the approval process and post-approval support. Our broad range of Medical Device Regulatory Affairs consulting services include:
Regulatory changes are one of the most troublesome challenges facing medical device companies seeking approval of a new product. RCA® guides you throughout the research and approval process as you meet strict and changing regulations both domestically and globally. We offer a wide range of new product approval support services to help you comply with industry demands and plan mass commercialization, including:
ISO 13485 and FDA compliance evaluations
Global regulatory strategies like FDA 513(g) requests and product classifications
Technical writing such as 510(k) submissions, explanation letters and clinical reviews
Our team of industry experts is here to make sure your medical device remains dependable and effective, even after it's placed on the market. Our post-approval support solutions are designed to ensure that your product is always in compliance, with services including:
Root cause investigation
Corrective and preventive action support
Complaint handling
Recall management
At RCA®, we understand that no two medical device companies have the same regulatory needs. From small special projects to ongoing assistance, we offer a range of additional regulatory services and will customize a consulting solution based on your product and unique business demands. Some of our many additional services include:
Outsourced regulatory affairs
Regulatory affairs training programs
Regulatory due diligence
Regulatory gap assessment
RCA®. is a registered U.S. Agent, which allows us to assist international medical device companies trying to seek product approval in the U.S. As a registered agent, we can expertly handle FDA interactions on your behalf with responsibilities like:
Assisting in FDA communication with the foreign company
Aiding the FDA in scheduling audits
Answering questions about the company's medical data for submission 
If your company is looking to sell medical devices in Europe, your products will need to comply with new EU Medical Device Regulation (MDR) requirements. Our expertise allows us to assist you in EU MDR compliance through the following services:
A comprehensive review of product portfolios and current certificate expiry dates
Gap assessment
Remediation and implementation of an EU MDR compliance plan
Contact RCA for Medical Device Regulatory Consulting Services
Since 2000, both small and large medical device companies around the world have trusted Regulatory Compliance Associates® Inc. as their go-to consulting service in medical device regulations. Our team of over 500 industry experts offers the hindsight and advantage necessary to give you clear guidance from beginning to end of the product submission process. No matter what your unique industry needs, count on RCA® Inc. to develop an ideal consulting solution tailored to help you comply with the industry and meet your goals.
About RCA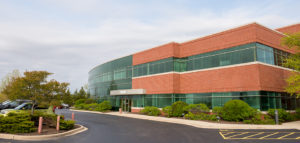 Regulatory Compliance Associates® (RCA) provides healthcare consulting services to the following industries for resolution of compliance and regulatory challenges:
We understand the complexities of running a life science business and possess areas of expertise that include every facet of R&D, operations, regulatory affairs, quality, and manufacturing. We are used to working on the front lines and thriving in the scrutiny of FDA and globally-regulated companies.
As your partners, we can negotiate the potential minefield of regulatory compliance and regulatory due diligence with insight, hindsight, and the clear advantage of our unique expertise and experience.
Founded in 2000
Headquartered in Wisconsin (USA)
Expertise backed by over 500 industry subject matter experts
Acquired by Sotera Health in 2021
To begin the RCA® scoping process today, please enter your information in the blue form below and click the submit button at the bottom of the webpage.