At Regulatory Compliance Associates®, our team of experts help investors make better pre-acquisition decisions by executing regulatory due diligence, evaluating revenue expansion, and cost saving opportunities to help determine a target's transaction value.
RCA® has been recognized by previous clients for offering the same type of investigative exercises that guides a Private Equity firm toward the proper judgment about proceeding with acquisition and how to negotiate the best deal price. We appreciate a refined approach to deal making and can you're your entire deal team through each stage of the deal flow.
RCA® can help your team develop an integrated FDA viewpoint that lets Healthcare buyers develop a sensible viewpoint of the true story beyond the balance sheet. The regulatory due diligence benefit to your team is we'll show you the asset value of what you're buying, both tangible and intangible.
Since 2000, thousands of companies across the world have trusted RCA® to care for their unique regulatory compliance needs. Our expertise is backed by more than 500 professionals, including FDA veterans and other subject experts who are here to guide you through every step of the regulatory compliance process. Whether you're a Fortune 100 company or a small enterprise, trust RCA® to partner with you to tailor an ideal compliance services solution.
About RCA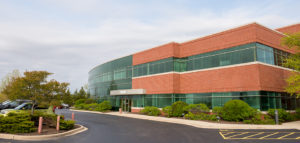 Regulatory Compliance Associates® (RCA) provides healthcare consulting services to the following industries for resolution of compliance and regulatory challenges:
We understand the complexities of running a life science business and possess areas of expertise that include every facet of R&D, operations, regulatory affairs, quality, and manufacturing. We are used to working on the front lines and thriving in the scrutiny of FDA-and globally-regulated companies.
As your partners, we can negotiate the potential minefield of regulatory compliance and regulatory due diligence with insight, hindsight, and the clear advantage of our unique expertise and experience.
Founded in 2000
Headquartered in Wisconsin (USA)
Expertise backed by over 500 industry subject matter experts
Acquired by Sotera Health in 2021
To begin the RCA® scoping process today, please enter your information in the blue form below and click the submit button at the bottom of the webpage.