Regulatory Compliance Associates® Inc. knows how quality or compliance crises can significantly impact your business—and we have the experience to manage those crises. Our areas of expertise include identifying and assessing any deficiencies to help determine the best approach and compliance assessment solutions. We can perform a "deep dive" into any quality system or process that you feel needs a good top-to-bottom assessment.
While not an all-inclusive list, our Compliance Assurance Assessment services for the Pharmaceutical industry include:
Current Good Manufacturing Practice (cGMP)
International Organization for Standardization (ISO)
Quality Infrastructure
Corrective and preventive Action (CAPA)
Validation
Facility and Maintenance
Pre-Approval Inspection (PAI)
Start-up Assessments
Pharmaceutical Mergers & Acquisition / Due Diligence
When a life science company considers a merger or acquisition, it is easy to think of the deal's risk as a potential conflict with the FDA or its equivalent in other countries. The due diligence team looks for 483s, Warning Letters, notified bodies and findings, and product recalls. But more often, the real reasons a deal doesn't deliver value are strategic, cultural, or technical. It's these value-destroying areas that need to be explored during due diligence. We can help a company make the right decision.
 
We leverage our global experience with acquisitions and divestitures to navigate the gray areas of due diligence and help eliminate uncertainties often inherent in a complex deal. These include:
Regulatory Due Diligence
Quality Due Diligence
Facility / Equipment Assessment
Personnel Assessment
Risk Identification and Mitigation Planning
Post-merger Integration
Compliance Assessment
Additional services related to assessments include:
21 CFR Part 11 / Annex 11 Assessment
21 CFR Part 210 and 211 Assessment
Good Laboratory Practice (GLP)
About RCA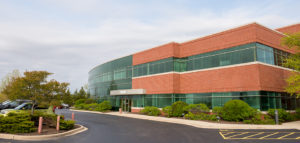 Regulatory Compliance Associates® (RCA) provides worldwide services to the following industries for resolution of compliance and regulatory challenges:
We understand the complexities of running a life science business and possess areas of expertise that include every facet of R&D, operations, regulatory affairs, quality, and manufacturing. We are used to working on the front lines and thriving in the scrutiny of FDA-and globally-regulated companies.
As your partners, we can negotiate the potential minefield of regulatory compliance and private equity due diligence with insight, hindsight, and the clear advantage of our unique expertise and experience.
Headquartered in Wisconsin (USA)

Regional offices in Florida, Colorado and Europe

Expertise backed by over 500 industry subject matter experts
Acquired by Sotera Health in 2021
To begin the RCA® scoping process today, please enter your information in the blue form below and click the submit button at the bottom of the webpage.