At Regulatory Compliance Associates®, our consulting team of experts can assists Law firms in helping their clients with legal challenges. Our solutions include quality protocols, operation efficiency, getting products to market, federal acquisition regulation by executing due diligence, as well as GMP and GCP remediation enforcement responses.
Regulatory Compliance Associates® has been an Expert Witness for clients providing product regulation compliance and quality for pharmaceutical and medical device operations. As an Expert witness, we can ensure that you and your clients have the right expert for each case.
Meet Your Expert Witness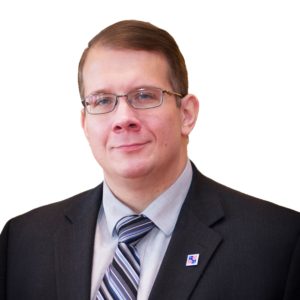 Steven J. Lynn, Executive Principal Consultant for Regulatory Compliance Associates® has over twenty (20) years of quality and regulatory compliance-related experience in the pharmaceutical, biopharmaceutical, medical device, blood, plasma, and tissue industries.
Prior to joining Regulatory Compliance Associates®, Steve served in executive leadership roles with global accountability in both the private sector, as well as at the US Food and Drug Administration (FDA). His professional experience includes:
Food & Drug Administration

Center for Drug Evaluation and Research (CDER)

Director of Office of Manufacturing and Product Quality (OMPQ)
Office of Pharmaceutical Quality (OPQ)

Operations Transition Lead 

Office of Regulatory Affairs

Director for Office of Medical Products and Tobacco Operations (OMPTO)
Office of Operations

Senior Advisor to the Assistant Commissioner for Operations (ACO)

Novartis AG

Global Head of Group (Corporate) Compliance and Audit

Mylan, Inc.

Vice President of Global Quality Compliance
Click now to read Steve Lynn's executive bio.
Regulatory Compliance Associates® can help your client who either has to remediate a problem that they've self-identified or a problem that a Health Authority (ex: FDA) has identified in an inspection. We have the ability to get you the help you need within the tight response window each regulatory body provides.
We can also provide assistance with transitioning to new or updated regulations such as the European Medical Device Regulations (EU MDR), In-vitro Diagnostic Regulations (IVDR), and the European Territorial Cooperation (ETC).
Since 2000, thousands of companies across the world have trusted Regulatory Compliance Associates® to care for their unique regulatory compliance needs. Our Regulatory Legal Services expertise is backed by more than 500 professionals, including FDA veterans and other subject experts who are here to guide you through every step of the regulatory compliance process. Whether you're a Fortune 100 company or a small enterprise, trust Regulatory Compliance Associates®  to partner with you to tailor an ideal compliance services solution.
About Regulatory Compliance Associates
Regulatory Compliance Associates® (RCA) provides healthcare consulting services to the following industries for resolution of compliance and regulatory challenges:
We understand the complexities of running a life science business and possess areas of expertise that include every facet of R&D, operations, regulatory affairs, quality, and manufacturing. Our life science consultants are used to working on the front lines and thriving in the scrutiny of FDA, Health Canada, MHRA and globally regulated companies.
As your partners, we can negotiate the potential minefield of regulatory compliance and regulatory due diligence with insight, hindsight, and the clear advantage of our unique expertise and experience.
Founded in 2000
Expertise backed by over 500 industry subject matter experts
Acquired by Sotera Health in 2021
About Sotera Health
The name Sotera Health was inspired by Soteria, the Greek goddess of safety, and reflects the Company's unwavering commitment to its mission, Safeguarding Global Health®.
Sotera Health Company, along with its three best-in-class businesses – Sterigenics®, Nordion® and Nelson Labs®, is a leading global provider of mission-critical end-to-end sterilization solutions and lab testing and advisory services for the healthcare industry. With a combined tenure across our businesses of nearly 200 years and our industry-recognized scientific and technological expertise, we help to ensure the safety of over 190 million patients and healthcare practitioners around the world every year.
We are a trusted partner to more than 5,800 customers in over 50 countries, including 40 of the top 50 medical device companies and 8 of the top 10 pharmaceutical companies.
To begin the Regulatory Compliance Associates scoping process today, please enter your information in the blue form below and click the submit button at the bottom of the webpage.