Compliance Risk Assessment Strategies
Today's medical device companies face more pressure than ever to meet the increasing and evolving demands of regulators. Many businesses are implementing a risk assessment internal audit to identify insufficiencies, evaluate risks and determine inspection readiness. These strategies smooth the inspection process and provide a greater chance of success.
Conducting periodic internal audits is one way that many companies choose to ensure compliance with ISO standards, cGMPs and international regulations. At Regulatory Compliance Associates® Inc., we have extensive expertise with both short, targeted internal audits and more substantial assessments across the quality management system. No matter what your goals may be, we have resources available that will meet your needs and increase your inspection preparedness.
Internal Audit Services for the Medical Devices Industry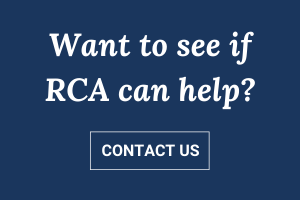 Using a risk-based approach, Regulatory Compliance Associates® Inc. will help your company identify and correct compliance deficiencies and choose the best audit solutions for inspection readiness.
ASQ-CQA or Exemplar Global certified auditors are available for the following:
Supplier Audits
Current Good Manufacturing Practices (cGMP) Compliance Audits: Manufacturing, Pilot Plant, Laboratory Facilities
Current Good Laboratory Practices (cGLP) / cGMP Compliance Audits
Regulatory Gap Analyses
Risk Assessments
Pre-Approval Audits
CFR Part 11 Gap Analysis
Development of Inspection Checklists
Quality Systems

820 Audits
ISO 13485 Audits

Internal Audits
Contract Manufacturer Audits
Supplier Audits
MDSAP Compliance Readiness Assessments
The RCA Advantage
Compliance gaps can sometimes blindside even the most prepared medical device companies during agency inspections. Teaming with RCA ensures you'll be as prepared as possible to face scrutiny from regulatory bodies.
As an industry-leading risk assessment consultant, we offer a host of benefits you won't find anywhere else:
Our staff are seasoned audit experts — many have decades of experience working with the FDA and preparing for FDA inspections. We offer these unique insights and in-depth knowledge to your business so that you know exactly how to plan for your inspection.
We not only have the knowledge and means to perform thorough audits, but we also have the processes in place to help you make sense of findings and manage the corrective action process.
Not only does our team monitor the little problems that regulatory agencies are likely to uncover, but we also take care of the big picture as we ensure the compliance of your overarching quality system.
About RCA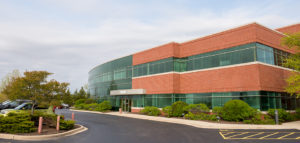 Regulatory Compliance Associates® (RCA) provides worldwide services to the following industries for resolution of compliance and regulatory challenges:
We understand the complexities of running a life science business and possess areas of expertise that include every facet of R&D, operations, regulatory affairs, quality, and manufacturing. We are used to working on the front lines and thriving in the scrutiny of FDA-and globally-regulated companies.
As your partners, we can negotiate the potential minefield of regulatory compliance and private equity due diligence with insight, hindsight, and the clear advantage of our unique expertise and experience.
Headquartered in Wisconsin (USA)

Regional offices in Florida, Colorado and Europe

Expertise backed by over 500 industry subject matter experts
Acquired by Sotera Health in 2021
To begin the RCA® scoping process today, please enter your information in the blue form below and click the submit button at the bottom of the webpage.