Many companies move forward on pharmaceutical deals without a clear picture of their risks. A due diligence process that's too high-level or superficial is often to blame. And, when a deal doesn't deliver value, the real causes are often strategic, cultural, or technical. Rather than taking this risk, ensure the highest chances of your merger's or acquisition's success with a pharmaceutical due diligence consultant like Regulatory Compliance Associates® Inc.
Our experience in the evolving specialty of Mergers and Acquisitions can help ensure a successful mix of people and product, so you're never embroiled in a costly mistake. We employ more than 500 subject matter experts with an average of 25 years of industry experience, so you can rest assured your due diligence will be performed as thoroughly as possible for results that will benefit your business for years to come.
Pharmaceutical Due Diligence Support Services
RCA® Inc offers numerous services to ensure the value of your prospective business procurement. Our Mergers and Acquisitions / Due Diligence services for the Pharmaceutical industry include:
Regulatory Due Diligence: Regulatory due diligence involves completing an in-depth assessment of a business' regulatory compliance. We'll dive into the history of the company in question to search for any FDA compliance concerns and evaluate current regulatory practices that might put a financial strain on your business.
Quality: Quality due diligence is an in depth assessment of the quality management system. We will use this information to help you understand if the company has and is following their standard operating procedures and processes.
Facility / Equipment Assessment: One vital yet often-overlooked aspect of due diligence is an assessment of the company's facilities, equipment and business procedures. We'll help you evaluate whether a pharmaceutical company's facility and machinery are safe, reliable and compliant.
Personnel Assessment: Likewise, we can help you assess the leadership skills of the business' management personnel as well as the personnel within each department. Whether you are evaluating if managers are communicating effectively or whether your have the right number of resources or skill sets, you'll gain insights that will help you make critical judgments once your acquisition is complete.
Post-Merger Integration and Compliance Strategy: The merger or acquisition process doesn't stop immediately after making a deal. Its success or failure largely depends on how effectively you can integrate afterward. We'll help you share and manage data, increase collaboration across teams and learn new skills for making your deal a success.
Risk Identification and Mitigation Planning: Before, during and after you make a deal, we'll help you identify all risks and make any adjustments necessary in the integration process. You'll be better able to mitigate these risks before they significantly impact your bottom line.
Find Industry-Leading Support With RCA
When you're in the process of evaluating a potential merger or acquisition, you need a partner you can trust. RCA® Inc offers support services that span the due diligence process and post-merger integration. You'll enjoy the advice of industry experts and FDA veterans who can determine the risks of your potential procurement and make integration as seamless as possible.
About RCA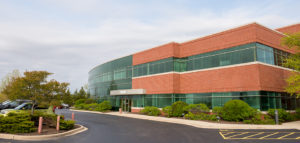 Regulatory Compliance Associates® (RCA) provides worldwide services to the following industries for resolution of compliance and regulatory challenges:
We understand the complexities of running a life science business and possess areas of expertise that include every facet of R&D, operations, regulatory affairs, quality, and manufacturing. We are used to working on the front lines and thriving in the scrutiny of FDA-and globally-regulated companies.
As your partners, we can negotiate the potential minefield of regulatory compliance and private equity due diligence with insight, hindsight, and the clear advantage of our unique expertise and experience.
Headquartered in Wisconsin (USA)

Regional offices in Florida, Colorado and Europe

Expertise backed by over 500 industry subject matter experts
Acquired by Sotera Health in 2021
To begin the RCA® scoping process today, please enter your information in the blue form below and click the submit button at the bottom of the webpage.