Hope is not a strategy when it comes to Audit and Inspection Training. Regulatory Compliance Associates® Inc. helps your team prepare for inspections, manage inspections, and remediate adverse findings. We have a training program that suits your professional needs, company goals, and preferred learning style.
Front (inspection) and Back (control) Room Logistics
Tools and Process Flow Diagramming
Document Control and Tracking
Facility Tour Preparation
Personal Behavior and Coaching
Pre-Approval Inspection Readiness (PAI Audits)

FDA Readiness Inspections
Mock Inspection / Gap Assessment / Identifying High Risks
Leverage Learnings (Internally Across Company)
Remediation
Subject Matter Expert Training
---
With our Help, we will make sure you are ready for anything! Contact Us Now →
---
Proper training is required in a regulated environment. We have a training program that suits your professional needs, company goals, and preferred learning style. The program includes:
cGMP Fundamentals (Annual Training Required by Regulations)
Quality System Regulation
International Medical Device Regulations
Good Documentation Practices (GDP)
Quality Management Systems and Infrastructure
Management Responsibility
Risk Management
Complaints
Corrective and Preventive Action (CAPA) and Root Causes Analysis
Validation

Inspection Training
Environmental Control
Calibration / Maintenance
Purchasing Controls and Supplier Management
Change Control
Document Control
Non-Conforming Product
Technical Writing
Audits
Adverse Finding and Consequences
Criminal Offenses
Contributing to a Successful Quality Culture
About RCA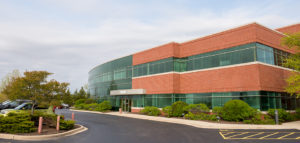 Regulatory Compliance Associates® (RCA) provides healthcare consulting services to the following industries for resolution of compliance and regulatory challenges:
We understand the complexities of running a life science business and possess areas of expertise that include every facet of R&D, operations, regulatory affairs, quality, and manufacturing. We are used to working on the front lines and thriving in the scrutiny of FDA-and globally-regulated companies.
As your partners, we can negotiate the potential minefield of regulatory compliance and regulatory due diligence with insight, hindsight, and the clear advantage of our unique expertise and experience.
Founded in 2000
Headquartered in Wisconsin (USA)
Expertise backed by over 500 industry subject matter experts
Acquired by Sotera Health in 2021
To begin the RCA® scoping process today, please enter your information in the blue form below and click the submit button at the bottom of the webpage.