Compounding Pharmacy Compliance
Compounding Pharmacies are facilities that use practice of combining, mixing or adjusting the ingredients of a drug to create medications capable of meeting individual patient needs. These pharmacies provide a beneficial service to many patients. For example, they make it possible for a patient with an allergy to an ingredient in a drug approved by the U.S. Food and Drug Administration (FDA) to receive the treatment they need.
Compounding pharmacies produce drugs that benefit many patients with unique medical needs. However, there are risks associated with drug compounding, as well. As compounding pharmacies and facilities grow in number, the FDA has taken steps to mitigate risks to the public, including by implementing policies and regulations specific to compounding and by continuing risk-based
 investigation of compounding facilities.
The FDA has begun placing more emphasis on compounding pharmacy compliance, and the regulatory landscape in this sector will continue to evolve in 2021 and beyond.
FDA's Approach to Compounding Pharmacies and Outsourcing Facilities
In 2018, the FDA released its Compounding Policy Priorities Plan. This statement outlined how the administration would apply portions of the Drug Quality and Security Act (DQSA) and other regulations to compounders moving forward. This plan revealed an important insight for companies that perform compounding: compounded drugs produced in accordance with section 503A of the Federal Food, Drug, and Cosmetic Act are exempt from certain current good manufacturing practice (CGMP) and labeling requirements, while compounded drugs produced outside of section 503A standards or in any outsourcing facility are not.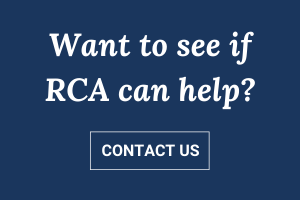 For companies that produce compounded drugs, this means the steps necessary to remain in compliance depends on the type of facility involved. Outsourcing facilities, for example, must meet all federal CGMP and labeling requirements. Furthermore, regardless of facility type, all compounding pharmacies must prepare, package and hold compounded drugs in sanitary conditions.
Achieving Compliance at Your Compounding Pharmacy
In recent years, the FDA has made efforts to improve the safety and quality of compounded drugs, conducting hundreds of investigations, issuing warning letters and overseeing more than 150 recalls of compounded drugs since the enactment of the DQSA. It's in every company's best interest to stay in compliance.
Compounding pharmacies is a growing segment of the industry with continuing emerging regulations. The ever-evolving landscape of industry regulations requires strict monitoring of quality standards. Regulatory Compliance Associates® Inc. is a leader in both aseptic drug manufacturing and the compounding pharmacy industries. Our regulatory experts can guide these entities to ensure they demonstrate compliance with new federal compounding industry regulations and meet the most Current Good Manufacturing Practices (cGMP) guidance requirements. We can also prepare and train personnel in the management of FDA follow-up inspections.
RCA can help your company strategically address regulatory issues and help you establish a robust quality system designed to meet current FDA expectations for 503b compounding pharmacies. We do this through:
Comprehensive Baseline Reviews
Review and Guidance with Product Labeling Requirements
Preparation, Management, and Response to an FDA Inspection
Remediation
Re-engineering of a Facility (if needed)
Development and Documentation of Processes and Procedures
Fill out the form at the bottom of the page and get in touch with RCA today to learn how our regulatory experts could help your compounding pharmacy reach compliance.