Lisa L. Michels, General Counsel and regulatory affairs expert at Regulatory Compliance Associates® Inc., discusses how the global medical device regulatory landscape is impacted by international law.
The global medical device regulatory landscape is constantly evolving as governing bodies and/or agencies worldwide continue their efforts to harmonize and streamline rules. Over the last several years, many of these regulatory bodies have joined forces to ensure consistency in the interpretation, application, and implementation of relevant medtech regulations and globally recognized consensus standards.
Regulatory Submission
While such efforts have considerably improved the product registration process overseas, harmonization in some cases has made it difficult for some device firms to stay abreast of the planet's evolving regulatory landscape. To remain competitive in this challenging environment, medtech companies stay ahead of the competition by proactively planning for new and/or changing global regulations. This helps agile organizations successfully launch existing, modified, or novel products in new target markets quickly. 
Medical Device Registration
Most companies want their products to be registered in as many global markets as possible, but this lofty goal introduces certain regulatory challenges. From a general business perspective, global product registration in numerous foreign markets obviously makes sense.
Companies possessing the legal authority to sell product(s) in certain regions where competitors are not authorized to do so often distinguishes those organizations as leaders or industry trailblazers. This approach is not always logical or practical, however.
Regulatory Pathway
Product registration should be based on a proactive strategic regulatory analysis. Understanding the available regulatory pathway options can help properly determine whether registration in a particular market. Ultimately, the team is challenges with the regions that make sense for the product and business as a whole.
The most common international medical device registration challenges are primarily based on the following considerations:
Understanding and applying country-specific medical device regulations across global markets
Timely implementation of country-specific medical device regulations in target markets
Costs associated with global product registration(s), which may include (but are not limited to) in-country agent representation, in-country product testing, and in-country collection of clinical data
Excessive delays and/or long lead times for regulatory reviews needed for global product registration(s) in target markets
Device Classification
These challenges are much easier to manage when they are properly assessed well before starting the product registration processes in certain global markets. Based on the device classification and type of product, there may be more (or less stringent) requirements that must be achieved in specific countries.
The risk level of the product and the existence of similar approved products in a particular market can complicate the product registration process in certain countries.
Medtech Programs
Many medtech companies typically tend to focus their medical device product registration efforts on seven (7) primary global markets: the United States, Canada, European Union (EU), Australia, Brazil, China, and Japan. Due to ongoing harmonization efforts, these countries are working together to streamline the registration processes and improve their consistency. 
Depending on the company's overall product launch strategy, device registration in emerging markets has become common in recent years. In certain cases, product registration may be less challenging in these markets because regulations have not yet been fully developed.
Pre-Clinical Testing
The applicable medical device regulations in target markets each pose their own product registration challenges. Therefore, it is imperative that companies plan for all target market requirements early in the product development process—ideally at the idea stage.
Understanding and preparing for the hurdles associated with pre-clinical testing, clinical testing, performance testing, safety testing, labeling, and compliance with harmonized standards, can help companies overcome possible challenges with the product registration process in each potential target market.
Regulatory Compliance
Achieving product registration compliance in each target market may seem like a daunting endeavor, but it's not truly as complicated as it sounds. There are many similarities between the various regulations, as outlined in the table at right. Although the table represents only a subset of requirements, the country-specific mandates applicable to product type in each of the target markets must be carefully reviewed and assessed.
The most effective method to accomplish this task is to prepare a global regulatory strategy for the product(s), which may ultimately be used as a gauge to determine the likelihood of successfully launching a device in a particular market.
Regulatory Strategy
A global regulatory strategy is a documented analysis that defines the overall business objectives and requirements necessary for foreign product registration. A regulatory plan, on the other hand, is a comprehensive report based on the foundational regulatory strategy that outlines all product- and country-specific registration mandates in particular markets. 
The regulatory strategy and plan may be separate stand-alone documents or combined into a single global strategy and planning file. Regardless of format, however, their purpose is the same—to proactively document and plan for the implementation of applicable regulatory requirements associated with specific products in each target market.
Regulatory Audit
Keep in mind that these regulatory strategy and planning document(s) are not static. They must be updated and revised accordingly when changes are made either to the product itself or to the device's launch strategy. A revision would be required, for example, if target markets are added or removed from the launch strategy. Any regulatory body will want to understand the risks made to existing products and regulations (particularly when new rules are introduced that can significantly affect or completely alter product registration mandates).
The format of the regulatory strategy and planning document ultimately depends on the company. Some organizations encourage the use of a specific format or template to document the regulatory strategy and/or plan. Other firms are more liberal about format.
Medical Device Regulatory
Fundamentally though, the setup of the regulatory strategy and planning document is not as important as the goal: To initiate and maintain robust, proactive, regulatory planning efforts as early as possible, and to effectively monitor any changes in the scope to avoid unexpected and costly delays. The key elements of a global regulatory strategy and planning document are also outlined in the table. 
Medical Device 
Global Regulatory Strategy and Planning Document
Detailed Product Summary
Detailed description of the product including its accessories, components, and software (if applicable)
Describe the product requirements, including technological/functional/performance/clinical requirements of the product (e.g., what the product does and how it works/mode of operation)
Indications for use/intended use
Target population
Labeling requirements
All proposed marketing claims and requirements for claim substantiation
Risk level/product classification/applicable product codes
Predicate(s) and/or similar products on the market in each target country
Governing Regulatory Body and/or Agency in Each Target Market
Planned target markets for product launch
Applicable laws, regulations, standards, and relevant guidance for the product
Analysis of harmonized requirements and standards for the product across all target markets
Reimbursement requirements and other country-specific considerations
Proposed Regulatory Pathway and Product Registration Requirements in Each Target Market
Regulatory submission/product registration requirements, including all applicable product testing requirements (e.g., pre-clinical testing, animal testing, clinical testing, performance testing, safety testing, etc.)
Timeline to obtain clearance/approval
Costs associated with global product registration
Required resources (internal/external)
Pre-market submission/early interaction, discussion, or consultation with governing regulatory agency or authority regarding product and proposed regulatory pathway
General Requirements for Product Registration in Each Target Market
Implementation of a Quality Management System (QMS) compliant with applicable regulations and/or standards
QMS audit/inspection of manufacturing facilities by the regulatory agency
Country-Specific Requirements for Product Registration in Each Target Market
Appointment of an in-country, local agent/representative/sponsor/distributor to manage the product registration on behalf of a foreign manufacturer
In-country product testing requirements and product samples
In-country clinical trial/data collection requirements
Product registries/databases
Labeling requirements
Language translations for labeling [e.g., instructions for use (IFU), operator or user manual, labels, etc.]
Other information as applicable for the specific type of product
Recommendations for Successful Navigation
The key to successfully navigating through the regulatory challenges of global product registration in the international marketplace starts and ends with diligent and proactive planning.
Product registration efforts should focus on markets where companies can leverage device submission documentation for previously approved applications. If, for example, a company has U.S. Food and Drug Administration clearance and/or CE mark approval for a product, it is often easier to register that exact device in another global market that recognizes the same (or similar) harmonized requirements and standards.
Companies should ensure their products are tested and comply with globally recognized consensus standards. A sampling of medical devices standards recognized in many international markets include:
EN 1041:2008—Information supplied by the manufacturer of medical devices
EN ISO 13485:2012—Medical devices – Quality management systems – Requirements for regulatory purposes (ISO 13485:2003)
EN ISO 14155:2011—Clinical investigation of medical devices for human subjects – Good clinical practice (ISO 14155:2011)
EN ISO 14971:2012—Medical devices – Application of risk management to medical devices (ISO 14971:2007, Corrected version 2007-10-01)
EN 60601-1:2006—Medical electrical equipment—Part 1: General requirements for basic safety and essential performance
EN 60601-1-2:2007—Medical electrical equipment—Part 1-2: General requirements for basic safety and essential performance – Collateral standard: Electromagnetic
EN 60601-1-6:2007—Medical electrical equipment—Part 1-6: General requirements for basic safety and essential performance – Collateral Standard: Usability
EN 62304:2006—Medical device software – Software life-cycle processes
A comprehensive global regulatory strategy and planning document must be prepared that clearly identifies all county-specific requirements necessary for successful product registration in each target market. In addition, companies should set realistic and attainable goals for timely product launches only in the markets that align with their overall global business strategy. Commercialization will only be successful if the product is a logical fit for the chosen market.
Perhaps most importantly, medtech firms must not register a product in a certain market simply because they can do so. Rather, they should make strategic and informed regulatory decisions about their product launch plans so they can avoid the most common regulatory challenges impacting this highly competitive industry. 
About RCA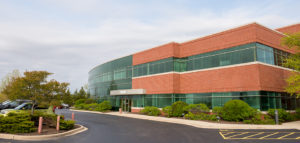 Regulatory Compliance Associates® (RCA) provides worldwide services to the following industries for resolution of compliance and regulatory challenges:
We understand the complexities of running a life science business and possess areas of expertise that include every facet of R&D, operations, regulatory affairs, quality, and manufacturing. We are used to working on the front lines and thriving in the scrutiny of FDA-and globally-regulated companies. As your partners, we can negotiate the potential minefield of regulatory compliance and private equity due diligence with insight, hindsight, and the clear advantage of our unique expertise and experience.
Headquartered in Wisconsin (USA)

Regional offices in Florida, Colorado and Europe

Expertise backed by over 500 industry subject matter experts
Acquired by Sotera Health in 2021
To begin the RCA® scoping process today, please enter your information in the blue form below and click the submit button at the bottom of the webpage.