Regulatory Compliance Associates® is widely recognized within the life science industry and global regulatory agencies for its ability to help companies successfully resolve complex regulatory challenges, including remediation. With a proven track record of success, we have significant experience with the development of responses to 483 Observations, Warning Letters, Untitled Letters and Consent Decrees.
Our value goes beyond the initial response by helping companies successfully execute their action plans, develop an improved compliance culture tailored to the needs of their business, and ultimately move beyond the regulatory action to emerge as a stronger business. We negotiate difficult demands of remediation with insight and the clear advantage of our unique expertise and experience that makes partnering with RCA® Inc. a competitive differentiator in the remediation space.
Quality System
Technical File and Design History File (DHF)
Data Integrity
Regulatory Action
Manufacturing and Facility Validation
Part 11 and Computerized System Validation
Medical Device Consulting
Regardless of where you are in your medical device's lifecycle, even one compliance issue can be a major setback. When remediation is required, it can pose distinct challenges that your company and team may not be fully prepared to successfully navigate. For this reason, it's important to get the targeted help you need to keep your medical device's development on track.
FDA Regulation
FDA regulations are constantly changing and developing, and the medical device industry is developing products faster than ever before. So it's understandable that the path to market for your product can seem more like a moving target than a clear and set route. In addition, depending on where you intend to market your product, international regulatory changes — like the new EU Medical Device Regulation (MDR) that went into force in May 2017 — can cause previously unforeseen compliance issues.
Corrective and Preventative Action (CAPA)
When you need remedial support, especially when a Corrective and Preventive Action (CAPA) plan is required, it's essential to achieve continuous and positive progress in your medical device's development. Otherwise, you could wind up back at the starting blocks instead of drawing closer to the finish line.
Fortunately, even if you and your team are in uncharted territory, forming a strategy to bring your company and product back into compliance is exactly what we're all about. Our more than 500 associates are all seasoned professionals. The experts we assign to remediation projects have the know-how and insights to help you form, execute, and adhere to a strategy that brings you back into compliance in the most efficient manner possible.
Remediation
Whether you're looking to market a new implantable device to the European Union or looking for FDA clearance on a new infusion pump, we're known for our ability to help medical device manufacturers through the most complex and challenging remediation issues. By forming an action plan with our knowledge of the regulatory landscape, you can take advantage of our collective experience in order to apply it proactively to your remediation requirements at a time when solutions matter the most.
Get to Market Sooner With RCA
Medical device manufacturers can help medical professionals save lives and improve quality of life for their patients. But these positive results can only be achieved if they first successfully navigate the regulatory challenges that lie ahead of them on their way to market. This is why the team at RCA®, with experts that include former FDA officials and other leaders in the medical device regulatory field, can make a significant difference in the success of companies ranging from startups to international Fortune 100 companies.
About RCA®
Regulatory Compliance Associates® (RCA) provides healthcare consulting services to the following industries for resolution of compliance and regulatory challenges: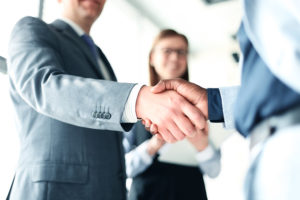 We understand the complexities of running a life science business and possess areas of expertise that include every facet of R&D, operations, regulatory affairs, quality, and manufacturing. Our life science consultants are used to working on the front lines and thriving in the scrutiny of FDA, Health Canada, MHRA and globally-regulated companies.
As your partners, we can negotiate the potential minefield of regulatory compliance and regulatory due diligence with insight, hindsight, and the clear advantage of our unique expertise and experience.
Founded in 2000
Expertise backed by over 500 industry subject matter experts
Acquired by Sotera Health in 2021
About Sotera Health
The name Sotera Health was inspired by Soteria, the Greek goddess of safety, and reflects the Company's unwavering commitment to its mission, Safeguarding Global Health®.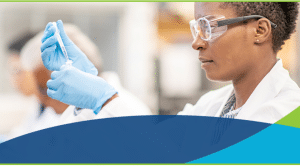 Sotera Health Company, along with its three best-in-class businesses – Sterigenics®, Nordion® and Nelson Labs®, is a leading global provider of mission-critical end-to-end sterilization solutions and lab testing and advisory services for the healthcare industry. With a combined tenure across our businesses of nearly 200 years and our industry-recognized scientific and technological expertise, we help to ensure the safety of over 190 million patients and healthcare practitioners around the world every year.
We are a trusted partner to more than 5,800 customers in over 50 countries, including 40 of the top 50 medical device companies and 8 of the top 10 pharmaceutical companies.
To begin the RCA® scoping process today, please enter your information in the blue form below and click the submit button at the bottom of the webpage.