Lab Testing & OOS Investigations
In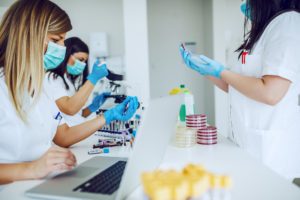 this episode of RCA Radio, host, Brandon Miller, and Regulatory Compliance Associates Inc.® Senior Director of Quality Control and Consulting Services, Walter Mason, take a deep dive into lab testing, laboratory Out-of-Specification (OOS) investigations and how to get to the root cause. 
Listen in as we go over lab testing best practices for dealing with laboratory OOS investigations, relevant guidance documents, and a few examples from warning letters that are available to the public.
Click now to learn more about RCA's  clinical and lab testing services.  
About RCA's Lab Testing Services
Regulatory Compliance Associates (RCA) has helped clients from around the world develop stage-ready lab testing based on each product's regulatory pathway.  Our comprehensive lab testing services include supporting pre-formulation, process development for formulation, and formulation manufacturing. The following includes a high level overview of lab testing solutions, solubility and dissolution testing, stability testing, solid form testing we conduct for new product development clients.
RCA Pharmaceutical & Medical Device Testing
Biocompatibility
Toxicology
Extractables & Leachables
Sterility Assurance
Validation
Cosmetic Testing & Skin Care Testing
Personal and Professional products

Moisturization/Hydration

Moisturization Testing
Dermatologically tested claims

Anti-aging

Claim Testing

Fine Lines and Wrinkles
Evens Skin Tone
Moisturizes/Hydrates
Exfoliates
Promotes Healing
Barrier Repair
Restores Damaged Skin
Anti-Inflammatory
Reduces Erythema
Reduces Pore Size
Non-Irritating
Wound Healing
Hypoallergenic
Dermatologist Testing
Ophthalmologist Tested
Acne
Onychomycosis
Antiperspirant
Plaque Reduction (PGRM)
Whitening

Skin Tone
Acne Spot Reduction
Lesion Reduction
Image Analysis
Water Loss (Barrier Properties)
In-Use Studies
RCA Validation Testing
Facility & Process validation

Cleanroom Validation

Installation Qualification  
Operational Qualification 
Performance Qualification

Water System Validation

Sampling
Microbiological Testing
Alert and Action Limits

Process Validation
Sterilization Validation

ISO 11135 (ethylene oxide)
ISO 11137 (radiation sterilization)

Re-Use Validation

Device reprocessing
Cleaning
Disinfection
Sterilization

Packaging Validation

ISO 11607-1:2019

Requirements for materials
Sterile barrier systems
Packaging systems

ISO 11607-2:2019 

Validation requirements
Forming
Sealing

Biological evaluation testing

Biological Evaluation Plan
In Vitro Biocompatibility

Cytotoxicity testing
Hemocompatibility testing
Genotoxicity testing

In Vivo Biocompatibility

Implantation testing
Irritation testing
Thrombogenicity testing
Sensitization testing
Systemic Toxicity testing
Genotoxicity

Chemical Characterization (E&L)

Gas Chromatography/Mass Spectrometry
Liquid Chromatography/Mass Spectrometry
LC Chromatogram
Inductively Coupled Plasma

Toxicology Assessment

Hazard identification
Data evaluation
Exposure assessment
Dose-response analysis
Risk characterization
Sterilization validation testing services
Radiation validation testing

Product Sterility

Product shelf life
Stability and/or package integrity

Verification Dosing

Maximum Dose
Dose Mapping

Bioburden
Bacteriostasis/Fungistasis

Microbial contamination
Method suitability 
Method validation

BET/Particulates

EO validation testing

BI Sterility

Steam Sterilization (Autoclaves)
Vaporized Hydrogen Peroxide Sterilization

Product Sterility
Bioburden
EO Residuals
BET/Particulates
PCD's

Re-Use validation testing

Cleaning
Disinfection
Sterilization
Clinical Monitoring
Simulated Use
Lifecycle Testing

Packaging validation testing

Aging (real-time)
Aging (accelerated)
Strength and Integrity
Distribution Studies
Thermal & RH Cycling
Stability Testing
Sterility assurance testing
QDA (Radiation)

Product Sterility
Verification Dosing
Bioburden
BET/Particles

ED Lot Release

BI Sterility
EO Residuals
BET/Particulates
PCD's

Other Sterility Assurance

Bioburden
Organism ID's
Cytotoxicity
Coronavirus – Disinfectant Claim Testing
Testing standards for SARS-COV-2:

ASTM – E1053
ASTM – E1052
EN – 14476
ISO – 18184
ISO – 21702
Monkeypox – Virus Efficacy Testing
Testing standards for Monkeypox:

ASTM – E1053
ASTM – E1052
EN – 14476
ISO – 18184
ISO – 21702
Lab compliance services
ALCOA+ data integrity programs
Analytical instrument qualification (AIQ)
Chromatography data system (CDS)
Custom validation services
Computer system validation (CSV)
Custom procedure writing

Cyber-security software protection
Equipment qualification plans (EQPs)
Equipment qualification reports (EQRs) 
Instrument and software qualifications (IQOQ, OQ ,and RQ)
IVD Test Implementation 
Qualification electronic traceability
About RCA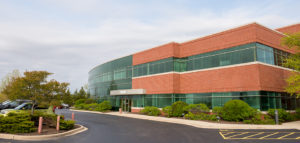 Regulatory Compliance Associates® (RCA) provides healthcare consulting services to the following industries for resolution of compliance and regulatory challenges:
We understand the complexities of running a life science business and possess areas of expertise that include every facet of R&D, operations, regulatory affairs, quality, and manufacturing. We are used to working on the front lines and thriving in the scrutiny of FDA and globally-regulated companies.
As your partners, we can negotiate the potential minefield of regulatory compliance and regulatory due diligence with insight, hindsight, and the clear advantage of our unique expertise and experience.
Founded in 2000
Headquartered in Wisconsin (USA)
Expertise backed by over 500 industry subject matter experts
Acquired by Sotera Health in 2021
To begin the RCA® scoping process today, please enter your information in the blue form below and click the submit button at the bottom of the webpage.