With the development and distribution of COVID-19 vaccines, the global health crisis is beginning to take a turn in some parts of the world. These changes have brought a strong desire to shift certain practices back to pre-pandemic norms — including a return to FDA audits and on-site inspection programs.
Now drug and device makers are faced with the question of how to most effectively merge the best practices for conducting inspections before and during the COVID-19 crisis. It's a task without a playbook but there are avenues to create one.
Regulatory agencies have developed guidance on conducting virtual audits and there have long been guidelines around on-site inspection audits. This webinar will bring those two sets of expectations together to consider how post-pandemic audits may look. Regulatory compliance experts Sue Schniepp, Seyed Khorashahi, and Steve Lynn will share insights on the likely structure of blended on-site and virtual inspections and audits. They will explore how these merged best practices will likely move forward and tips for developing an efficient, effective model.
Webinar Takeaways: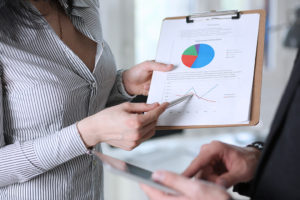 Virtual Audit Practices

Best practices for conducting virtual audits

On-site Audit Practices

Best practices for conducting on-site audits

Models for Post-Pandemic Audits

Frameworks for combining virtual audits and on-site audits
Improving effectiveness and efficiency
Maintaining oversight of suppliers, contract manufacturers, and test laboratories
Understanding the operational changes needed to keep facilities safe during on-site inspections
The world will soon be returning to many pre-pandemic practices, including on-site audits and inspections. Get prepared for these changes and find the insights you need to merge your virtual practices with on-site interactions during this webinar.
About Regulatory Compliance Associates
Regulatory Compliance Associates (RCA) provides regulatory compliance consulting to the following industries for resolution of life science challenges:
We understand the complexities of running a life science business and possess areas of expertise that include every facet of R&D, operations, regulatory affairs, quality, and manufacturing. We are used to working on the front lines and thriving in the scrutiny of FDA, Health Canada, MHRA and globally regulated companies.
As your partners, we can negotiate the potential minefield of regulatory compliance and regulatory due diligence with insight, hindsight, and the clear advantage of our unique expertise and experience.
Founded in 2000
Headquartered in Wisconsin (USA)
Expertise backed by over 500 industry subject matter experts
Acquired by Sotera Health in 2021
About Sotera Health
The name Sotera Health was inspired by Soteria, the Greek goddess of safety, and reflects the Company's unwavering commitment to its mission, Safeguarding Global Health®.
Sotera Health Company, along with its three best-in-class businesses – Sterigenics®, Nordion® and Nelson Labs®, is a leading global provider of mission-critical end-to-end sterilization solutions and lab testing and advisory services for the healthcare industry. With a combined tenure across our businesses of nearly 200 years and our industry-recognized scientific and technological expertise, we help to ensure the safety of over 190 million patients and healthcare practitioners around the world every year.
We are a trusted partner to more than 5,800 customers in over 50 countries, including 40 of the top 50 medical device companies and 8 of the top 10 pharmaceutical companies.
To begin the Regulatory Compliance Associates® scoping process today, please enter your information in the blue form below and click the submit button at the bottom of the webpage.