In the pharmaceutical and medical device industries, quality culture plays an essential role in profit generation, product safety and approval from regulatory bodies. As a result, organizations must prioritize maintaining product and process quality. One significant aspect of quality control is data integrity — a company's data should be complete, consistent and accurate in both paper and electronic forms.
The adoption of electronic record keeping systems has led to a resurgence in data integrity citations. In response, many regulatory agencies — including the Food and Drug Administration (FDA), the Medicines and Healthcare Products Regulatory Agency (MHRA), the Pharmaceutical Inspectorate Consortium (PICS) and the World Health Organization (WHO) — have released guidance on data integrity. Many of these reports discuss quality culture as a key part of maintaining data integrity in life sciences.
What Is a Quality Culture?
Within an organization, quality culture is a working environment in which the risk of noncompliant and erroneous data and records is minimized. Creating a quality culture requires that all members of an organization encourage the open reporting of errors, omissions and other threats to data integrity and product quality.
As the WHO and other regulatory agencies have noted, management must be involved with the creation of a quality culture. Quality control should not be limited to the quality management team, but rather flow across all levels of leadership. Managers and other business leaders must be just as accountable for data integrity as everyone else.
How Can Management Contribute?
As awareness about the importance of quality increases, pharmaceutical companies are likely to see more requests for documentation demonstrating a commitment to quality and data integrity. Quality is also likely to impact a company's finances — organizations with highly developed quality cultures may spend around $350 million less fixing mistakes every year.
To remain competitive, every business must consider the role of management in quality culture. Here are four ways leaders can contribute to quality in pharmaceutical, medical device, biologics and other organizations:
Lead by example: Quality culture must be encouraged from the top down. If managers and leaders demonstrate a commitment to quality, people throughout the company will follow.
Update reporting procedures: Managers should review and update their companies' reporting procedures to elevate and address issues with data systems when they arise.
Review your audit schedule: While regulators don't require internal audits, they are an important part of upholding data integrity. Review your audit schedule and ensure you are also auditing contract manufacturers and other outside parties.
Act on audit results: When an audit reveals gaps in data integrity, act immediately to address the problem. This shows you take quality seriously. You can address issues independently or seek help from experts like those at Regulatory Compliance Associates.
Learn More About Data Integrity and Quality Culture
The management role in quality culture is a hot topic in the life sciences industry. To learn more about data integrity and quality, contact Regulatory Compliance Associates or listen to the RCA Radio podcast. In the latest episode, host and RCA's own, Erika Porcelli and Susan Schniepp discuss the history of data integrity and how management can integrate quality into the product lifecycle.
About RCA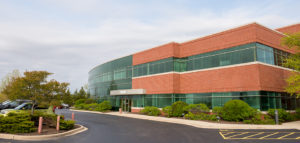 Regulatory Compliance Associates® (RCA) provides worldwide services to the following industries for resolution of compliance and regulatory challenges:
We understand the complexities of running a life science business and possess areas of expertise that include every facet of R&D, operations, regulatory affairs, quality, and manufacturing. We are used to working on the front lines and thriving in the scrutiny of FDA-and globally-regulated companies.
As your partners, we can negotiate the potential minefield of regulatory compliance and private equity due diligence with insight, hindsight, and the clear advantage of our unique expertise and experience.
Headquartered in Wisconsin (USA)

Regional offices in Florida, Colorado and Europe

Expertise backed by over 500 industry subject matter experts
Acquired by Sotera Health in 2021
To begin the RCA® scoping process today, please enter your information in the blue form below and click the submit button at the bottom of the webpage.