Supply chain management is delicate — it only takes one "broken link" in the chain to significantly impact every aspect of a business's operations. In a time when a pandemic is raging across the globe and wreaking havoc on manufacturing, maintaining an efficient, avoiding supply chain interruptions is more challenging than ever.
Pharmaceutical companies, medical device manufacturing, and a host of other industries are seeking ways to avoid costly interruptions by tightening their supply chains. In this post, we'll offer some solutions your organization can consider implementing to prevent disruptions.
---
---
Manufacturing Location
During the last century, businesses started looking to move their manufacturing operations to geographical areas where they could take advantage of lower labor costs. Companies in the U.S., for instance, began shifting production to Mexico, and eventually, India and Asia.
Logistics Management
While these plant relocations provided substantial cost savings for many years, several factors have conspired to reduce or eliminate the potential benefits. For example, COVID-19 has resulted in multiple plant closures and disrupted logistics management around the world. Growing political unrest in several nations is another contributing factor. It pays to periodically re-evaluate your global supply chain to determine whether it's still cost-effective or increasing your risk of interruption.
Supply Chain Analytics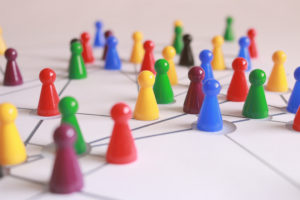 Are your manufacturing processes compatible with modern supply chain analytics and automation resources? As technology continues to improve, automation can provide a more practical and affordable alternative for a pharma company in many cases.
One of the most significant advantages of supply chain automation is the opportunity to integrate your systems with larger suppliers. By partnering with conglomerates that have access to numerous resources and advanced technologies, you'll reduce the likelihood of a supply chain disruption within your operations.
Sourcing Opportunities
Relying on a single supplier or limited supplier base can leave you vulnerable if a problem occurs. Proactively seeking global supply chains that can replicate the services of your core suppliers can help you to make a fast, seamless shift if the need arises. It's a reliable way to safeguard your company against disruptions resulting from unexpected shutdowns and similar issues.
Supply Chain Visibility
Too many big pharma companies lack end-to-end supply chain visibility. By gaining a better understanding of every aspect of your chain, you can anticipate where a breakdown is likely to occur and take the appropriate corrective measures. The process will also help you develop a contingency plan in case a disruption occurs.
Continuous Improvement
Even top pharmaceutical companies find it's not always possible to avoid an interruption, even when leveraging manufacturing automation. When a disruption does occur, conduct a thorough supply chain audit to determine the cause. Use the information you obtain to prevent the situation from happening again. Make sure you document your response procedures based on pharmaceutical industry standards and make them a part of your future contingency plan.
About RCA®
Regulatory Compliance Associates® (RCA) provides healthcare consulting services to the following industries for resolution of compliance and regulatory challenges:
We understand the complexities of running a life science business and possess areas of expertise that include every facet of R&D, operations, regulatory affairs, quality, and manufacturing. We are used to working on the front lines and thriving in the scrutiny of FDA-and globally-regulated companies.
As your partners, we can negotiate the potential minefield of regulatory compliance and regulatory due diligence with insight, hindsight, and the clear advantage of our unique expertise and experience.
Founded in 2000
Headquartered in Wisconsin (USA)
Expertise backed by over 500 industry subject matter experts
Acquired by Sotera Health in 2021
To begin the Regulatory Compliance Associates® scoping process today, please enter your information in the blue form below and click the submit button at the bottom of the webpage.