The growth and globalization of the pharmaceutical supply chain make risk assessment more important than ever for pharmaceutical manufacturers. The authors describe a program to identify, prioritize, mitigate, and communicate risks in manufacturer–supplier relationships.
The global supply chain for the pharmaceutical industry has expanded during the past decade as companies have striven to be competitive and harness emerging technology. Foreign markets have emerged to offer lower costs for various products.
Many companies find managing global suppliers and product-quality issues to be challenging. Recent industry events such as the contamination of batches of heparin demonstrate that a lack of control in the global supply chain can lead to patient harm and death, product recalls, loss of integrity, and significant financial liability for a company.
Current good manufacturing practice (CGMP) regulations state that companies that design and manufacture pharmaceutical products must ensure that all components, raw materials, and product from suppliers meet predetermined specifications and that suppliers and their operations are in a state of control.
In today's climate, companies should use a risk management program to assess their suppliers' ability to provide material suitable for the manufacture of medicinal products. A risk-management program should help companies evaluate and control supplier quality and quality of the supply chain. The US Food and Drug Administration's Pharmaceutical CGMPs for the 21st Century initiative is intended to enhance and modernize the regulation of pharmaceutical manufacturing and product quality. Its goal is to bring the pharmaceutical industry in line with the risk-management activities the medical-device industry uses to reduce patient and business risk.
FDA's expectations are outlined in the International Conference on Harmonization guidelines (Q7, Q8, Q9, and Q10). Several key elements can help control and limit risk throughout a global supply chain. These articles discuss risk prioritization, risk assessment, risk control, risk communication, and risk review in greater detail.
About the Article:

Pharmaceutical Technology 
Volume 2008 Supplement, Issue 5
Susan J. Schniepp
Complete article published in PharmTech.
About RCA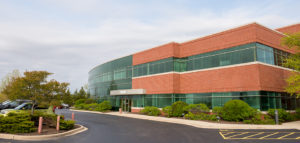 Regulatory Compliance Associates® (RCA) provides healthcare consulting services to the following industries for resolution of compliance and regulatory challenges:
We understand the complexities of running a life science business and possess areas of expertise that include every facet of R&D, operations, regulatory affairs, quality, and manufacturing. We are used to working on the front lines and thriving in the scrutiny of FDA-and globally-regulated companies.
As your partners, we can negotiate the potential minefield of regulatory compliance and regulatory due diligence with insight, hindsight, and the clear advantage of our unique expertise and experience.
Founded in 2000
Headquartered in Wisconsin (USA)
Expertise backed by over 500 industry subject matter experts
Acquired by Sotera Health in 2021
To begin the RCA® scoping process today, please enter your information in the blue form below and click the submit button at the bottom of the webpage.