Q. I have heard that the International Council for Harmonization's (ICH's) Q9 Quality Risk Management is being revised. Do you know what the industry can expect to see with the new version of the risk management guidelines?
A. You have heard correctly. The guideline was first published in 2005 and, at the time of publication, it offered an overview of general quality risk management (QRM) principles including an example of a risk management lifecycle approach.
Risk Management Program
In addition, the guideline provided a list of risk tools and quality system areas critical to establishing and maintaining an effective risk management program. As stated on the ICH website, "This Guideline provides principles and examples of tools for quality risk management that can be applied to different aspects of pharmaceutical quality.
These aspects include development, manufacturing, distribution, and the inspection and submission/review processes throughout the lifecycle of drug substances, drug (medicinal) products, biological and biotechnological products (including the use of raw materials, solvents, excipients, packaging and labeling materials in drug (medicinal) products, biological and biotechnological products)".
Risk Management Guidelines
Over the past 15 years, the industry has tried to implement risk management guidelines and principles as a part of their quality management systems. The introduction to ICH Q9 states,
"Although there are some examples of the use of QRM in the Pharma industry today, they are limited and do not represent the full contributions that risk management has to offer".
This statement still holds true today as citations for incomplete corrective action and preventive action (CAPA)/investigations typically ranks in the top five inspectional observations for the pharmaceutical and biopharmaceutical industries.
QRM
To date, QRM implementation has used simple investigational tools to solve simple problems. In addition, the industry seems to struggle with providing data or metrics to demonstrate that information from investigation results have been used to effect continuous improvement.
Speakers at the PDA conference also talked about some of the challenges the industry has faced in trying to implement QRM. These reasons include using QRM to justify actions instead of assessing risk and substituting risk-assessment tools for the QRM process. Other problems that seem to prevent effective implementation of QRM is using it to confirm a hypothesis or rationalize non-compliance situations.
ICH 9
Understanding the original purpose of ICH Q9 is crucial in understanding what the industry might see in terms of its revision. Current thinking, as discussed at the PDA conference, is that the EWG will focus on clarifying certain aspects of the document's concepts in an addendum to the document. Basically, the document itself will probably not be revised but instead will be enhanced by creating a partnering document that will focus more on 'how to do' and less on 'what to do' with respect to QRM.
The ICH Steering Committee approved the Q9 revised concept paper in 2019, and the EWG is expected to begin working on the revision at the ICH spring meeting. A development integrated addendum according to ICH parlance means only specific sections of the guideline will be targeted for revision but a complete revision is off the table.
QRM System
It is unclear whether the ICH Q9 revision will become more of a QRM tutorial or whether it will clarify what needs to be achieved in order for a QRM system to be considered robust and effective. To accomplish the vision of making appropriate and acceptable risk-based decisions, QRM needs to be iterative and not a once-and-done exercise within the quality management system. An effective QRM system should implement a risk review program to facilitate continuous improvement efforts.
At a recnt PDA conference, attendees were given an opportunity to tell EWG representatives what they felt needed to be added or clarified in ICH Q9. They were asked to answer the following question: If you could recommend changes to ICH Q9, Quality Risk Management, what would you recommend? The information will be provided to the EWG representatives for consideration when they begin work enhancing the document and will be posted on the PDA Letter website.
Some of the recommendations were as follows:
Ensure that QRM is recognized by FDA as a required quality system. Currently, the European Medicines Agency (EMA) is more likely to inspect for QRM. There should be consensus regarding more alignment between Europe and the United States on QRM.
Include a standardized CAPA.
Remove the perception that QRM is not enforced and not part of the quality system.
Include language that drives a holistic systems approach.
Provide examples or a case study featuring a QRM tool.
Expand clarity on the training and documentation needed for applying QRM.
Clarify difference between risk evaluation and risk control.
Define roles, particularly decision-maker roles.
Provide more guidance on risk acceptance.
Provide additional examples such as how to apply QRM to legacy products.
Include examples of communication flow.
Clarify levels of maturity for QRM in enterprise risk management.
Offer strategies for demonstrating QRM compliance to regulators.
Recommend how to prioritize compliance versus patient safety concerns.
Continuous Improvement
Bottom line, ICH Q9 is scheduled to be revised, but the risk management guidelines to be revised have yet to be identified. There is no timeline available for completion of the revision. Industry has provided feedback to representatives of the EWG on some of their thoughts on what needs to be clarified so that implementation of an effective QRM program can be achieved, and the industry can drive toward continuous improvement realizing what Janet Woodcock, director of FDA's Center for Drug Evaluation and Research, described as:
"A maximally efficient, agile, flexible, pharmaceutical manufacturing sector that reliably produces high quality drug products without extensive regulatory oversight".
Article Details

Pharmaceutical Technology
Vol. 44, No. 2
Pages: 58, 57
About RCA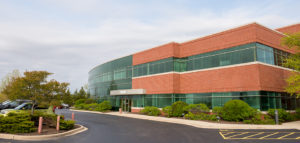 Regulatory Compliance Associates® (RCA) provides worldwide services to the following industries for resolution of compliance and regulatory challenges:
We understand the complexities of running a life science business and possess areas of expertise that include every facet of R&D, operations, regulatory affairs, quality, and manufacturing. We are used to working on the front lines and thriving in the scrutiny of FDA and globally-regulated companies.
As your partners, we can negotiate the potential minefield of regulatory compliance and regulatory due diligence with insight, hindsight, and the clear advantage of our unique expertise and experience.
Founded in 2000
Headquartered in Wisconsin (USA)
Expertise backed by over 500 industry subject matter experts
Acquired by Sotera Health in 2021
To begin the RCA® scoping process today, please enter your information in the blue form below and click the submit button at the bottom of the webpage.