Products must be manufactured by following guidelines and in accordance with appropriate medicine manufacturing regulatory requirements, even during a pandemic and crisis management, says Susan J. Schniepp, Distinguished Fellow, Regulatory Compliance Associates.
Q. I am in the quality department and am responsible for investigations, and I have been working from home due to the COVID-19 pandemic. The investigation standard operating procedure (SOP) requires me to perform face-to-face interviews with people and to complete the investigation within 90 days. Working remotely to conduct the interviews is taking much longer, and I am afraid I'll miss my deadlines. Could I eliminate the interview requirement until I am able to return to the facility?
A. I certainly understand the challenges of trying to conduct remote face-to-face interviews and the need to try and streamline processes during times of crisis, but now is not the time to take unnecessary, undocumented shortcuts with any of your medicine manufacturing procedures.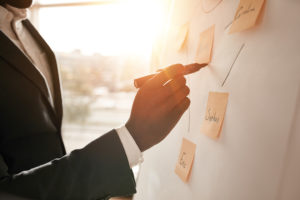 My recommendation is that you step back from your frustration with the situation. Focus on the elements you need to conduct a thorough pharmaceutical manufacturing investigation and look at finding alternative means to fulfill the SOP requirements as defined in your contingency plan. If you do not have a contingency plan in place, you should immediately develop one and include appropriate risk-based information.
The European Medicines Agency has a guidance on the format for a risk management plan that might help you get started on this activity.
To determine how you might make your operations more efficient during crisis times, I further suggest you review the FDA's guidance titled, Planning for the Effects of High Absenteeism to Ensure Availability of Medically Necessary Drug Products.
The guidance document states "this guidance is intended to encourage manufacturers of medically necessary drug products (MNPs) and any components of those products to develop contingency production plans to use during emergencies that result in high absenteeism at production facilities" … "The guidance provides considerations for the development and implementation of a plan for production of MNPs during a crisis, including specific elements that should be included in the plan." 
The medicine manufacturing contingency plan you develop should include information regarding the company's prevention and risk mitigation processes.
The guidance states "these preventative measures can include steps to prepare personnel such as:
"Educating employees on topics such as, in the case of a pandemic, personal hygiene (hand washing and coughing and sneezing etiquette), social distancing, and appropriate use of sick leave
"Encouraging employees to get immunized as appropriate by providing information on local vaccination services or by offering on-site vaccination services, if reasonable
"Providing information for and encouraging employees to develop family emergency preparedness plans
"Reviewing CGMP [current good manufacturing practice] regulations regarding appropriate sanitation practices and restriction of ill or sick employees from production areas (see 21 CFR [Code of Federal Regulations] 211.28)".
The final guideline also recommends "that manufacturers, when evaluating activities that might be reduced in frequency, delayed, or substituted by a suitable alternative, first identify and consider activities that are intended by the CGMP regulations to provide controls not connected with the manufacturing of any specific batch. Examples include:
"Production equipment routine maintenance
"Utility system performance checks and maintenance (e.g., air temperature, lighting, compressed air)
"Environmental monitoring of facilities such as cell culture, harvesting, and purification rooms during production
"Stability testing for certain drug products and components
"Periodic examinations of data and of reserve samples".
In addition, the guideline also recommends that:
"If the demand for MNPs cannot be met by the measures described above, manufacturers can consider reducing activities that are more directly connected with batch manufacturing or a product accept/reject decision provided that they have a documented rationale or risk assessment to show that the proposed changes will not unacceptably reduce assurance of product quality. Examples include:
"Not requiring second-person verification of activities for less critical steps (though we recommend a self-check of work)
"Reducing the number of samples for labor-intensive laboratory testing
"Forgoing an in-process test to assure adequacy of mix, particularly when making successive batches, where the risk is judged to be low in terms of drug safety and efficacy
"Delaying completion of deviation investigations of minor events.
"CDER [the Center for Drug Evaluation and Research] recommends that in taking such measures, firms plan to carefully monitor indicators of product quality to note any unfavorable trends or shifts as a result of the implementation of the Plan. CDER also recommends that firms retain samples for testing at a later date in cases where testing is reduced or omitted because of lack of resources".
While it is important to act quickly and efficiently during a medicine manufacturing crisis, the process and product must still be manufactured in accordance with appropriate regulatory requirements. Before you make any drastic changes to SOPs or eliminate process steps you need to read the FDA guidance document, prepare a proper risk assessment, and justify why the removal of the requirement from the SOP does not impact patient safety and product quality.
The documentation you provide and the assessments you perform to address some of the extraordinary situations facing you and your colleagues. In the effort to produce necessary medical drugs, preparation should give you confidence that you have acted appropriately and within the regulations to fulfill patient needs.

Pharmaceutical Technology
Volume 44, Issue 6, pg 62, 60
About RCA's Pharmaceutical Services
Regulatory Compliance Associates (RCA)® has helped thousands of pharmaceutical companies meet regulatory, compliance, quality assurance, and remediation challenges. With more than 20 years of experience with FDA, Health Canada, EU and global regulatory agencies worldwide, RCA offers leading pharmaceutical consultants that can help you navigate through the challenges associated with evolving industry regulations.
Our team of over 500 seasoned FDA, Health Canada and EU compliance consultants and regulatory affairs experts can understand the complexities surrounding the pharmaceutical industry and the unique inner workings of the regulatory process. 
Client Solutions
Whether you're in the product planning, development or pharmaceutical lifecycle management stage or need a remediation strategy for a compliance crisis, RCA® Inc. will guide you through every step of the regulatory process and create a customized approach depending on your product and your pharma company's individual needs. Our clients include:
Companies new to FDA, Health Canada or EU regulations and the pharmaceutical industry
Start-up organizations with novel submissions to 510(k) submissions from multi-national corporations
Investment firms seeking private equity due diligence for pre-acquisition and post-deal research
Law firms seeking expertise in the remediation of warning letters, consent decrees, 483's or import bans
Regulatory affairs is Regulatory Compliance Associates® Inc.'s backbone and we fully understand the complexities of the pharmaceutical and biopharmaceutical industries. Our expertise spans all facets and levels of Regulatory Affairs, from Regulatory Support for New Products to Life Cycle Management, to other services like Outsourced Regulatory Affairs, Submissions, Training, and more.
As your partner, we can negotiate the potential assessment minefield of pharmaceuticals with insight, hindsight, and the clear advantage of our breadth and depth of knowledge and experience. We offer the following four regulatory affairs services for pharmaceutical companies.
New Product Support
Product Lifecycle
Other Regulatory Services
The regulations process surrounding pharmaceutical companies can be tricky for even the most experienced industry veteran to understand, and just one misstep could mean significant and lasting consequences for your business. At RCA® Inc., we offer the experience and resources necessary to guide you in quality compliance.
Assessments
Audits
Regulatory Agency Response
Preparation and Training
Inspection Readiness
Regulatory Compliance Associates® Inc.'s Quality Assurance services include assessments, strategy, implementations, staff augmentations, and identification of quality metrics to ensure continuous improvement, aligning with your business needs and goals. Our consultants are quality experts with experience spanning major corporations and start-ups. We know firsthand how to achieve, maintain, and improve quality, and we excel in transferring this knowledge to your organization.
21 CFR Part 11
Data Integrity
Manufacturing Support
Facility Support
Regulatory Compliance Associates® Inc. has significant experience and a proven approach to managing FDA Warning Letters, Consent Decrees, Remediation and other serious regulatory situations. We know how to partner with executive, legal, and communication teams, and will assist management with a response that will be accepted by the regulatory agency and be realistic to execute. We can develop a comprehensive proof book of documented objective evidence demonstrating the corrective actions taken to remediate non-compliant issues. In addition, RCA can help prepare a comprehensive strategy to assist in your remediation efforts, drive continuous improvement, and maintain compliance with the regulations.
Regulatory Action
Warning Letter
483 Observation
Oversight Services
About RCA
Regulatory Compliance Associates® (RCA) provides regulatory compliance consulting to the following industries for resolution of compliance and regulatory challenges:
We understand the complexities of running a life science business and possess areas of expertise that include every facet of R&D, operations, regulatory affairs, quality, and manufacturing. We are used to working on the front lines and thriving in the scrutiny of FDA, Health Canada, MHRA and globally-regulated companies.
As your partners, we can negotiate the potential minefield of regulatory compliance and regulatory due diligence with insight, hindsight, and the clear advantage of our unique expertise and experience.
Founded in 2000
Headquartered in Wisconsin (USA)
Expertise backed by over 500 industry subject matter experts
Acquired by Sotera Health in 2021
About Sotera Health
The name Sotera Health was inspired by Soteria, the Greek goddess of safety, and reflects the Company's unwavering commitment to its mission, Safeguarding Global Health®.
Sotera Health Company, along with its three best-in-class businesses – Sterigenics®, Nordion® and Nelson Labs®, is a leading global provider of mission-critical end-to-end sterilization solutions and lab testing and advisory services for the healthcare industry. With a combined tenure across our businesses of nearly 200 years and our industry-recognized scientific and technological expertise, we help to ensure the safety of over 190 million patients and healthcare practitioners around the world every year.
We are a trusted partner to more than 5,800 customers in over 50 countries, including 40 of the top 50 medical device companies and 8 of the top 10 pharmaceutical companies.
To begin the Regulatory Compliance Associates® scoping process today, please enter your information in the blue form below and click the submit button at the bottom of the webpage.