Before anyone can manage a great quality system, they need to make sure it is developed the correct way. Developing a QMS is the foundation for ensuring the organization's products or services are safe, effective and controlled to deliver customer satisfaction. Throughout the organization's life cycle, from startup through maturity, the quality needs are continually evolving. Maintaining compliance with regulations while controlling costs represents a challenging balancing act that everyone in the industry encounters.
The most successful companies do critical assessments of their needs and gaps in the present and in the future, and then deploy a risk-based approach to their quality system to achieve their goals. Below is a breakdown of the 5 essentials to incorporate to effectively manage a quality system.
#1 Identify Your Needs
It's critical to identify the quality standards, regulations and/or requirements surrounding the company's products, service and business needs. Think about these major points when developing and/or assessing a quality system and how they apply within the company.

Geography – In which countries does the company manufacture, distribute or conduct business?
Industry – The type of product or service sector such as medical device, pharmaceutical, biologic, combination product, cosmetic, nutraceutical, service, or other?
Use Setting – Is the product used at home and/or institutional settings?
Regulatory Agencies – Is registration with the U.S. Food and Drug Administration (FDA), U.S. Environmental Protection Agency (EPA), etc.?
Standards – Certify to an international standard (i.e., ISO 9001, ISO 13485 or other) Is there a competitive advantage/or requirement to be registered
Manufacture – Are you manufacturing in-house or outsource to another manufacturer?
#2 Create Milestones to Analyze and Implement Upgrades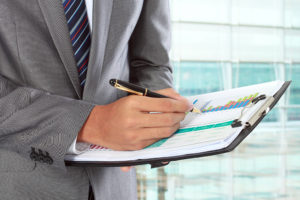 Creating milestones is one of the most important parts of having a great quality system, and it is the focal point of any phased approach to managing quality systems. The phased approach ensures that companies are meeting basic requirements in a timely manner with the expectation that there will be continuous improvement through periodic assessments and modifications with the existing quality system.
Main Elements of a Quality System
Management responsibility and commitment to the quality management system (QMS), ensuring ongoing communication with and support from the organization to follow the quality system.
Resource management – Ensuring the right people are doing the right things.
Employee competence against their job requirements.
Product realization – How is the product or service developed, transferred to manufacturing, and delivered to the customer while providing safety and efficacy.
Evaluation – What quality system metrics are used to assure compliant product and customer satisfaction, and drive continuous improvement.
#3 Use an Electronic QMS That Is Right for Your Company
When deciding how the quality system will be controlled it is important to understand different electronic QMS options based on the company's needs. With electronic systems, there are ones that are controlled manually, electronically, or with the hybrid combination of the two. All these approaches can increase compliance, but their effectiveness depends on the scale, complexity, and needs of the quality system that's in place. Typically, startup or early stage organizations can benefit from basic manual systems or hybrid systems that automate some of the more labor-intensive quality functions such as document control.
While midmarket organizations can benefit from increased automation through hybrid or enterprise QMS systems that address multiple quality needs such as document control, deviation control, nonconformance, equipment calibration, equipment maintenance orders, audits, corrective and preventive action (CAPA), change control, training, and functions that control product outputs. And large organizations can benefit from integrating enterprise QMS systems with their enterprise resource planning (ERP) and related systems for even greater interoperability.
Quality System Types
Type
 Pros
 Cons

 Manual, Paper-based

Low cost.
Easily changeable.

Time consuming.
Cumbersome as data grows.

 Stand-alone systems typically one or a few functions such as CAPA or document control.

Relatively low cost.
Effective for key single systems.
Generally requires minimal.
configuration, works right out of the box.

Minimal adaptability.
No integration with other quality functions.

 Enterprise QMS

Automates the entire quality function.
Modules are integrated.
Some systems integrate with the company's ERP system.

Costly.
More resources/expertise to implement and maintain.
#4 Ensure Staff Is Properly Trained in Quality
With any position at any company, it is imperative that staff is properly trained, and part of that training must include how to utilize the quality system properly. No one wants to get flagged in an audit for something that could have been avoided by proper training. Companies require a competent and knowledgeable individual to be the quality system leader. They will oversee implementation, keeping the system compliant and pushing forward improvements.
It is also a part of the quality system leader's job to ensure that either current staff is or can be trained on maintaining the quality system and if not, that the gaps are filled temporarily with contractors until the training is complete or the positions are filled. QMS leaders can perform a skills assessment to analyze the skills of in-house quality personnel against the company's needs. Temporary gaps are common and can be closed by hiring consultants that can provide specialized knowledge without paying for a full-time employee. These include aren't limited to:
Internal and external audits.
Regulatory training on key topics.
Medical liaison for complaints, clinical, etc.
Other complaint handling.
#5 Quality System Risk-Based Approach
When it is time to evaluate and start implementing changes in a quality system, the focus during the evaluation should be on risk and how to mitigate as much of it as possible. First, evaluate the areas of risk throughout the product lifecycle and identify what the greatest risks are. Once the major risks have been identified, find the areas in the quality system that are related to these risks and develop improvements to the prosses that mitigate the risk while still staying compliant. This approach ties in with No. 2 on the list, create milestones to analyze and implement upgrades. The milestones and upgrades created should be a part of this risked based approach.
Conclusion
Choosing the appropriate QMS and making sure it is managed the right way is crucial in any business's success. When the quality system is not functioning in line with the companies needs it will have a ripple effect throughout the quality and compliance of the product and it is the Quality Manager's job to make sure that the system operates smoothly. By using the 5 Essentials to Effectively Manage a Quality System above, leaders will know what to look for when evaluating their current system for improvements or will have a guide to creating a new, successful, system that is right for the company.

Brian Matye is Chief Financial Officer of Regulatory Compliance Associates© Inc.
About Regulatory Compliance Associates
Regulatory Compliance Associates® (RCA) provides healthcare consulting services to the following industries for resolution of compliance and regulatory challenges:
We understand the complexities of running a life science business and possess areas of expertise that include every facet of R&D, operations, regulatory affairs, quality, and manufacturing. We are used to working on the front lines and thriving in the scrutiny of FDA, Health Canada, MHRA and globally-regulated companies.
As your partners, we can negotiate the potential minefield of regulatory compliance and regulatory due diligence with insight, hindsight, and the clear advantage of our unique expertise and experience.
Founded in 2000
Headquartered in Wisconsin (USA)
Expertise backed by over 500 industry subject matter experts
Acquired by Sotera Health in 2021
About Sotera Health
The name Sotera Health was inspired by Soteria, the Greek goddess of safety, and reflects the Company's unwavering commitment to its mission, Safeguarding Global Health®.
Sotera Health Company, along with its three best-in-class businesses – Sterigenics®, Nordion® and Nelson Labs®, is a leading global provider of mission-critical end-to-end sterilization solutions and lab testing and advisory services for the healthcare industry. With a combined tenure across our businesses of nearly 200 years and our industry-recognized scientific and technological expertise, we help to ensure the safety of over 190 million patients and healthcare practitioners around the world every year.
We are a trusted partner to more than 5,800 customers in over 50 countries, including 40 of the top 50 medical device companies and 8 of the top 10 pharmaceutical companies.
To begin the RCA® scoping process today, please enter your information in the blue form below and click the submit button at the bottom of the webpage.