It is no surprise that over the course of 2021 with the COVID-19 pandemic that businesses have adjusted their model to accommodate FDA audit remote work. Whether that be associates working from home, reducing/adjusting personnel flows or implementing social distancing and mask wearing.
Everyone has been affected in one way or another. Some organizations already had contingency plans in place while others have had to adjust on the fly. The Food and Drug Administration (FDA) is no exception and FDA audit inspections are evolving as well.
Updated FDA Guidance
The FDA released updated guidance in 2021 for industry on remote inspections. While I doubt the FDA will move to a 100% remote inspectional model, I do think different strategies can accomplish their inspectional mission.
Also, the FDA started using a hybridized type of inspection approach earlier this year. Simply put, a hybrid approach to inspections (or audits) is using a mixture of virtual tools to help reduce time onsite. Time will be spent onsite doing facility walk throughs and testing, while the balance of the audit will be offsite doing document review.
MHRA & EMA Audits
Also, it's not just the FDA performing these types of inspections. Others like the Medicines and Healthcare products Regulatory Agency (MHRA) in the UK and the European Medicines Agency (EMA) are performing virtual audits all over Europe. Keep in mind that these regulators are all connected. As collaboration between regulators increases, we're moving to a sort of "global" regulatory body. Adjusting to this type of approach can be ideal if you are prepared and understand what will change.
Section 706 of the Food and Drug Administration, Safety and Innovation Act of 2012, gives the FDA authority to "obtain certain records and other information from drug manufacturers in lieu of, or in advance of inspections." This gives the FDA the statutory authority to obtain files such as a list of deviations, list of corrective and preventative actions (CAPAs).
Additionally, change controls, complaints since the last FDA inspection, validation documents, batch records and master files may be obtained. This authority covers essentially anything related to GxPs. These are some of the typical things an investigator is going to ask for or could be requested beforehand. Some investigators have even come in for the inspection but go outside to review documents or interview staff if it is a nice day.  
With the implementation of the hybrid approach to inspections the FDA is still using a risk-based approach to select companies to inspect, but they have modified it slightly, not only protect the manufacturing site and personal, but to also protect their investigators.
FDA Rating System
In July, the FDA sent out an announcement saying they're using a rating system to assist them in determining where and when it's safest to conduct inspections and call it prioritized domestic inspections. They are assessing the COVID-19 rates in specific areas or regions, or in this case in the United States. Then they decide where is it mission critical to do these inspections, but with the overall caveat that these inspections will be conducted with the goal of protecting the FDA staff and site personnel.
Announced FDA Inspections
Along with the prioritized domestic inspections the agency also announced that they would pre-announce these prioritized inspections. Historically, domestic drug inspections were basically unannounced, surprise inspections. In this case, they've made this change for a couple of different reasons.
The site can have personnel available for the inspection.
The site is prepared ahead of time so neither the site nor the FDA wastes their time and resources.
FDA Audit Priority
The goal is to prioritize critical inspections that the FDA deems important for the public health of the United States over less critical inspections. They may have changed the process for the time being, but it is still risk-based, as it's always been, and the most significant difference in the process is that more risk criteria on criticality and personnel risk is being taken into account.
FDA Audit Preparation
In preparation for a hybrid audit, prepare documents electronically beforehand that may be audited. There is going to be a lot of electronic document review within the hybrid approach. So that means preparing ahead of time, and thinking through the entire inspection from an electronic or virtual perspective. Start working on minimizing paper by scanning files so they can be reviewed electronically to ensure multiple people aren't touching the same piece of paper, which is typically done during an onsite inspection.
Also, when dealing with electronic files you need to consider how to securely transfer electronic documents. Are you going to use applications like SharePoint or Dropbox or use a transferrable flash drive?
FDA Audit Social Distancing
Other things to consider when preparing for a FDA audit or hybrid inspection is how to ensure social distancing. Consider the arrangement of the front room where the investigator is sitting to the conference rooms (aka "back room") for document reviews. Your team should think critically in advance about how the inspection process will work. Some companies have added plexiglass dividers on their conference tables or removed chairs to ensure the six-foot distance.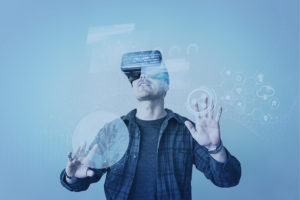 Other things you should think about include the following:
What technology will you use for video inspection portions of the FDA audit?
What does that video look like?
How is the internet connectivity around the facility?
How strong is the Wi-Fi signal throughout the facility?
Do you need to boost the signal to ensure smooth video and sound feeds?
Do you need to practice (ex: mock virtual inspection) ahead of time?
Little things like these can mean a lot in an inspection. Critically thinking through the FDA inspection process from start to finish and preparing ahead of time are key.
FDA Virtual Audit
One key item to focus on during a virtual audit using online videoconferencing is the Wi-Fi signal. If you have dead spots in your facilities, it will interrupt the Zoom stream and cause problems. There are certain areas in facilities, like a maintenance/engineering area, that are notoriously loud and have bad signals.
Before an FDA audit takes place, you should do a thorough walk though, check connectivity and install Wi-Fi repeaters in those low connection areas. You should remember that the overall goal in these inspections is to enable the investigator or inspector to conduct the FDA audit.
FDA Audit Inspector
The audit inspector should be able to:
go where they want
see what they want
whenever they want
and how they want it
When you don't have good Wi-Fi connectivity and the video goes out, it becomes problematic for the facility. This can be an annoyance to the investigator or the inspector leading the FDA audit.
Conclusion
Prior planning precludes poor performance, so prepare ahead of time by thinking it through.
What could go right?
How do you ensure it goes right?
What could go wrong?
How do you ensure that it doesn't go wrong?
Just like we do in industry, you assess it, see where there are gaps and correct them. The same things go with preparing for a hybrid audit ahead of time. FDA has also stated the it is ultimately the firm's responsibility to assure the quality of their drugs and/or devices.
So, it's not a time to slack off and try to cut corners because it can and will catch up to you. Preparing ahead of time for these hybrid inspections will help ensure that your inspection goes seamlessly, but be prepared for the unavoidable bumps, because they are bound to arise when using technology.
Published By MasterControl
About RCA
Regulatory Compliance Associates® (RCA) provides regulatory compliance consulting to the following industries for resolution of compliance and regulatory challenges:
We understand the complexities of running a life science business and possess areas of expertise that include every facet of R&D, operations, regulatory affairs, quality, and manufacturing. We are used to working on the front lines and thriving in the scrutiny of FDA, Health Canada, MHRA and globally-regulated companies.
As your partners, we can negotiate the potential minefield of regulatory compliance and regulatory due diligence with insight, hindsight, and the clear advantage of our unique expertise and experience.
Founded in 2000
Headquartered in Wisconsin (USA)
Expertise backed by over 500 industry subject matter experts
Acquired by Sotera Health in 2021
About Sotera Health
The name Sotera Health was inspired by Soteria, the Greek goddess of safety, and reflects the Company's unwavering commitment to its mission, Safeguarding Global Health®.
Sotera Health Company, along with its three best-in-class businesses – Sterigenics®, Nordion® and Nelson Labs®, is a leading global provider of mission-critical end-to-end sterilization solutions and lab testing and advisory services for the healthcare industry. With a combined tenure across our businesses of nearly 200 years and our industry-recognized scientific and technological expertise, we help to ensure the safety of over 190 million patients and healthcare practitioners around the world every year.
We are a trusted partner to more than 5,800 customers in over 50 countries, including 40 of the top 50 medical device companies and 8 of the top 10 pharmaceutical companies.
To begin the Regulatory Compliance Associates® scoping process today, please enter your information in the blue form below and click the submit button at the bottom of the webpage.