The application date of May 26, 2022 for the EU In Vitro Diagnostic Medical Devices Regulation (2017/746), commonly referred to as IVDR, has come and gone.  IVDR has created challenges for in vitro diagnostic (IVD) medical device firms planning to introduce or continue to market their products to the European Union.
IVD Device Classifications
One of the biggest changes from the in vitro diagnostic directives (IVDD) to IVDR is the move from list-based IVD device classifications to a rule-based IVD medical device classification. The new classification results in four new device classes: class A (lowest risk) to class D (highest risk), where class B, C, and D would require Notified Body (NB) involvement.
This change requires a large number of NBs, and the increased workload is cause for concern. Moreover, it is estimated that the quantity of medical device products will increase from 20% under the Medical Devices Directive (MDD) to approximately 80% under IVDR. As of this writing, there are only four IVDR designated NBs, which highlights the shortage.
---
---
IVD Scheduling Delays
Proactive strategic planning and effective resource allocation are critical for the timely execution and implementation of a comprehensive IVDR implementation plan. IVDR manufacturers must consider and prepare for potential delays. Scheduling bottlenecks for NB conformity assessment activities can impact planned commercialization efforts for existing and/or new IVDR products. It is necessary for IVDR manufacturers to establish contingency plans to mitigate these potential challenges.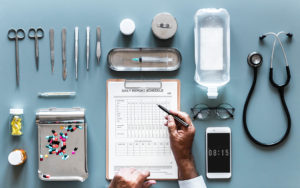 Additional nuances from IVDD to IVDR are based on a medical device life cycle approach and include:
Requirements for medical device manufacturers to establish and demonstrate effective quality management systems (QMS).
More stringent requirements for clinical evidence demonstrating conformity.
New requirements for postmarket performance monitoring and reporting.
Greater supply chain oversight and device traceability, including giving NBs discretionary authority to monitor supplier audits and subcontractor compliance.
IVD Timing
The move from IVDD to IVDR can be a time-consuming process, and many medical device companies are still in the process of making the transition.
Timing is an issue because companies need to:
Evaluate if their current NB is still the right partner to work with.
Plan the regulatory strategy of the current medical device in the field.
Know the IVDD certificate expiration date and prioritize the products that need immediate attention.
Classify devices according to the new IVDR classification rules.
No matter the size of your company, if you have not already started your transition, you will need to start preparing for the IVDR deadline now as it is quickly approaching. Timely compliance to IVDR requires a dedicated team of subject matter experts.
For example, the goal is to properly implement and execute the deliverables as laid out in your IVDR implementation plan. These deliverables may require extensive updates to a manufacturer's existing QMS and technical documentation. Likewise, establishing or enhancing a manufacturer's body of objective evidence of clinical performance is validation for the product lifecycle.
Having the Proper Team of IVD Experts
Organizations have a better chance of a successful transition by having a team of subject matter experts with intimate familiarity of the implementation of IVDR.
The subject matter experts should identify the intended purpose and inherent risks associated with your device(s). This will determine the device classification and help create technical documentation in compliance with IVDR.
Robust procedures for postmarket surveillance and postmarket performance follow-up must be put in place to successfully transition to IVDR.
Conclusion
If you are planning to introduce or continue to market your IVD products to any of the EU member states you must identify the new classifications your devices fall under. This includes anticipating potential scheduling delays caused by the limited number of NBs capable of reviewing IVD device classifications. Above all, plan carefully for the entire process. Putting together the right team to handle the work can ease the transition.
About RCA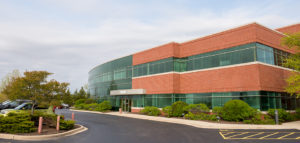 Regulatory Compliance Associates® (RCA) provides worldwide services to the following industries for resolution of compliance and regulatory challenges:
We understand the complexities of running a life science business and possess areas of expertise that include every facet of R&D, operations, regulatory affairs, quality, and manufacturing. We are used to working on the front lines and thriving in the scrutiny of FDA-and globally-regulated companies.
As your partners, we can negotiate the potential minefield of regulatory compliance and private equity due diligence with insight, hindsight, and the clear advantage of our unique expertise and experience.
Headquartered in Wisconsin (USA)

Regional offices in Florida, Colorado and Europe

Expertise backed by over 500 industry subject matter experts
Acquired by Sotera Health in 2021
To begin the RCA® scoping process today, please enter your information in the blue form below and click the submit button at the bottom of the webpage.