When in-person training may not be feasible, there are still opportunities to ensure employees receive the required quality training during a pandemic, says Susan J. Schniepp, distinguished fellow, Regulatory Compliance Associates.
Q. I am in charge of quality training activities for my company. Company policy requires all employees receive annual good manufacturing practice (GMP) training. Since many employees are now working from home, I am struggling with how to deliver effective FDA training during a pandemic, and I want to rewrite the policy to eliminate this requirement. Is annual GMP training a regulatory requirement, and can I eliminate this requirement and still be compliant with the regulations?
A. It is important to maintain training for employees even during highly challenging circumstances. In the United States, the regulatory expectation for training is defined in 21 Code of Federal Regulations (CFR) 211.25, which states:
"Each person engaged in the manufacture, processing, packing, or holding of a drug product shall have education, training, and experience, or any combination thereof, to enable that person to perform the assigned functions. Training shall be in the particular operations that the employee performs and in current good manufacturing practice [CGMP] (including the current good manufacturing practice regulations in this chapter and written procedures required by these regulations) as they relate to the employee's functions. Training in current good manufacturing practice shall be conducted by qualified individuals on a continuing basis and with sufficient frequency to assure that employees remain familiar with CGMP requirements applicable to them".
In Europe, EudraLex Guidelines for Good Manufacturing Practice for Medicinal Products for Human and Veterinary Use has similar requirements specified in Volume 4, Part 1, Chapter 2, which states:
"The manufacturer should provide training for all the personnel whose duties take them into production and storage areas or into control laboratories (including the technical, maintenance, and cleaning personnel), and for other personnel whose activities could affect the quality of the product."
The guideline also states:
"Besides the basic training on the theory and practice of the quality management system and Good Manufacturing Practice, newly recruited personnel should receive training appropriate to the duties assigned to them. Continuing training should also be given, and its practical effectiveness should be periodically assessed".
The regulatory expectation is that companies continue to provide "a high level of assurance that manufacturers comply with CGMP and that products meet specifications," even during exceptional times.
FDA Training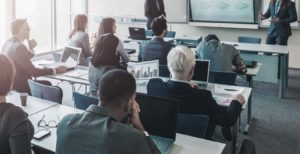 To ensure that FDA training requirements are adhered to and your compliance posture is not jeopardized, I recommend you start by triaging your employees. Those employees in critical roles should be your first priority to receive the necessary training in a timely manner. Employees in less critical roles could receive the training at a later time or maybe receive a truncated version of the training. Remember to document your decision in a well thought out and justified rationale.
The next hurdle to overcome is to determine the most effective way to deliver the training without wasting critical resources. This can be accomplished in a variety of ways. On-line training programs have been used to train remote employees for years. These programs have the capability of allowing the instructor to use virtual technology and embed questions into the presentation that must be answered before that trainee can continue. This is a great way to train people and measure the effectiveness of that training. It also allows the employee to complete the training as their schedule allows.
FDA GMP Training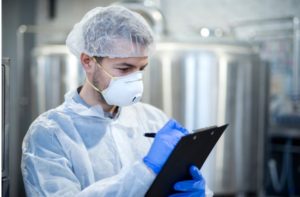 If you decide to utilize this approach, you need to be sure to set a date for completion of the training and monitor the results of responses. Follow up with employees who may need additional GMP training or understanding of the concepts included in the FDA training.
Another approach would be to deliver the training as a webinar using a multiple person meeting app. You can prepare and distribute the information you will cover in the training, schedule a meeting time, deliver the training, and take questions from the employees during the webinar. If you have multiple manufacturing shifts, you can schedule a training session during each shift to make it easier for second- and third-shift employees to receive the training.
FDA Regulatory Training Courses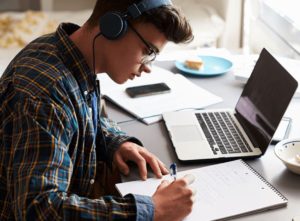 Another approach is to research virtual training and conference options offered by external organizations. Many trade organizations have converted their conferences and FDA training topics to virtual offerings covering a wide variety of topics. Many of these organizations offer the option of listening in real time or to taped recordings. Some of these venues are free, and some require a registration fee.
The sessions are usually 90 minutes in length, and many offer an opportunity to ask the speakers questions through a chatroom feature. If you are unable to listen to the webinar live, you may have the option to purchase a recording of it and listen to it at your convenience. The recorded option offered with these webinars can be valuable for training employees who work on the second and third shifts.
FDA Compliance Certification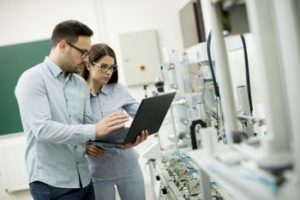 The companies offering FDA compliance certification webinars advertise them well in advance of the event and often send out multiple reminders. The pre-event agenda for FDA compliance course usually highlights who will be speaking and their professional qualifications. The agenda can help you understand what content is involved in the certification, topics to be covered in the training, and what you will learn as a certified participant upon completion.
In addition, they will also make recommendations on who should attend so you can determine if this is appropriate training for your employees. In some cases, the webinar may offer continuing education credits for attending. This information should be printed out and used to demonstrate the appropriateness of the training.
FDA Website

Finally, you might consider using some employees who are not working remotely to lead some small-group internal training during their shift. Much of the content on the FDA website can be purposed in a train-the-trainer small group concept.
This satellite training can be led by a qualified, trusted, and trained employee representative that has the knowledge and expertise determined by their job experience and performance as determined by you. As with all other training, these discussions should be documented in your training system as well as the rationale for the selection of the designated trainer.
The bottom line is even though people are working remotely, and in-person training may not be feasible, there are still opportunities to ensure employees receive the required training to meet your company's training expectations. You should sign up to receive emails from companies and organizations that offer online training, review them to determine if they are applicable to your operations, determine who should attend from your company, and make sure you document their attendance for their training record.

Susan J. Schniepp
Pharmaceutical Technology 
Volume 44, Issue 8
About RCA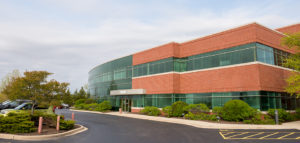 Regulatory Compliance Associates® (RCA) provides worldwide services to the following industries for resolution of compliance and regulatory challenges:
We understand the complexities of running a life science business and possess areas of expertise that include every facet of R&D, operations, regulatory affairs, quality, and manufacturing. We are used to working on the front lines and thriving in the scrutiny of FDA-and globally-regulated companies.
As your partners, we can negotiate the potential minefield of regulatory compliance and private equity due diligence with insight, hindsight, and the clear advantage of our unique expertise and experience.
Headquartered in Wisconsin (USA)

Regional offices in Florida, Colorado and Europe

Expertise backed by over 500 industry subject matter experts
Acquired by Sotera Health in 2021
To begin the RCA® scoping process today, please enter your information in the blue form below and click the submit button at the bottom of the webpage.