Since 2018, FDA has been working to align its quality system regulation for medical devices with ISO13485, with the goals of reducing burdens on medical device companies with global products that face different international regulations and updating its quality system requirements. On February 23, 2022, the FDA issued the proposed rule to amend the current good manufacturing practice (CGMP) requirements of the Quality System Regulations (21 CFR 820) to harmonize and align more closely with international requirements, specifically those of ISO 13485: 2016.
The FDA proposed to do so primarily by incorporating the 2016 edition of the international standard specific for medical device quality management systems ISO13485. Through this rulemaking, the FDA is also proposing additional requirements that help connect and align ISO13485 with existing requirements in the FD&C Act and its implementing regulations. This will include making conforming edits to 21 CFR Part 4 to clarify the device CGMP requirements for combination products.
---
Do you need ISO13485 compliance support? Contact us now to get started.
---
The most noticeable difference between the current quality systems regulation and ISO13485 is that the risk management requirements integrated throughout the aspects of the quality management system in ISO13485. This differs from 21 CFR 820, in that the only risk-specific requirement in the QS regulation is listed in §820.30(g), as it relates to risk analysis as a part of design validation.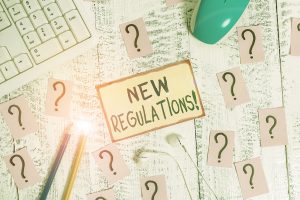 These revisions are intended to supplant the existing ISO13485 requirements with the specifications of an international consensus standard for medical device manufacturers. The revisions are expected to reduce device manufacturers' burdens, specifically aspects of compliance and recordkeeping through the harmonization of domestic and international requirements. FDA intends to issue a final rule after reviewing comments and feedback from the proposed rule. The final rule will become effective 1 year after the date of publication in the Federal Register.
About RCA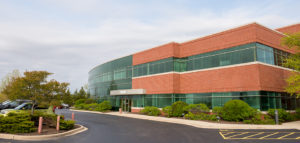 Regulatory Compliance Associates® (RCA) provides worldwide services to the following industries for resolution of compliance and regulatory challenges:
We understand the complexities of running a life science business and possess areas of expertise that include every facet of R&D, operations, regulatory affairs, quality, and manufacturing. We are used to working on the front lines and thriving in the scrutiny of FDA-and globally-regulated companies.
As your partners, we can negotiate the potential minefield of regulatory compliance and private equity due diligence with insight, hindsight, and the clear advantage of our unique expertise and experience.
Headquartered in Wisconsin (USA)

Regional offices in Florida, Colorado and Europe

Expertise backed by over 500 industry subject matter experts
Acquired by Sotera Health in 2021
To begin the RCA® scoping process today, please enter your information in the blue form below and click the submit button at the bottom of the webpage.