Warning Letter Remediation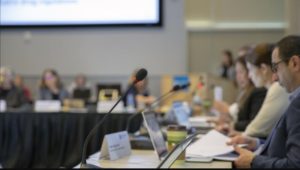 In this episode of RCA Radio, host, Brandon Miller, and Regulatory Compliance Associates® Executive VP of Pharmaceuticals, Steven Lynn, go over how RCA helped an international company perform a gap analysis based on multiple FDA investigations.
Listen in as we break down the client's Warning Letter Remediation challenges, RCA's approach to remediation, the ongoing work still taking place, and some advice on FDA Investigation Readiness.
About RCA Warning Letter Services
To protect public safety and maintain a high standard of quality in the pharmaceutical industry, the U.S. Food and Drug Administration (FDA) conducts investigations into companies that manufacture and package drugs. Both small start-ups and large pharmaceutical companies may be the subjects of FDA investigations. If the inspector observes conditions that seem to violate FDA regulations, they may issue a pharmaceutical warning letter. Depending on your company's regulatory response to the letter, the FDA may close out the investigation or take FDA 483 legal action if deemed necessary.
Though receiving an FDA warning letter is not the end of the world, your company must understand the letter and respond appropriately. Conducting an FDA inspection may be necessary for you to achieve compliance, which can pose challenges if you aren't sure what is expected of you.
What Happens After You Receive a 483 Inspection Observation or a Pharmaceutical Warning Letter
The FDA issues several types of letters to pharmaceutical companies. Depending on the situation, you may receive a Form 483, a warning letter or a consent decree. An FDA 483, which details a number of specific concerns, is issued after an investigation if an inspector sees conditions or practices they believe may violate the Food Drug and Cosmetic Act or other regulations. An FDA warning letter is issued to a company that has significantly violated FDA regulations and lays out a timeframe for corrections.
Whether you receive an FDA 483 or a warning letter, you are expected to develop a regulatory response to the FDA in writing. Included in your strategy will be an FDA Audit that addresses compliance issues through remediation as quickly and thoroughly as possible. Taking comprehensive action is essential to getting your company back on track. A well written FDA EIR is essential to proving concise and clear documentation for your activity. 
Resolving Compliance Issues at Your Company
If the FDA issues you the unique types of FDA 483 warning letters, Regulatory Compliance Associates® Inc. can assist in developing a response that will be accepted by the Agency and be realistic for your organization to execute. We can prepare a strategy and implementation program to help remediate the observations, as well as develop a comprehensive proof book. 
Our list of services and programs to help with remediation efforts include:
FDA Form 483 Response
FDA Warning Letter Response
FDA Consent Decree Response
Import Bans and Notified Bodies Response
Independent Third Party Oversight
RCA employs more than 500 industry experts, including FDA, Health Canada, and EU experienced regulatory affairs professionals, to provide support for life science companies. Using our knowledge of food and drug regulations, FDA policy and the pharmaceutical industry, we can help companies overcome unique regulatory challenges. RCA has experience helping pharmaceutical companies respond to FDA warning letters and resolve compliance issues quickly. In one case, we helped a mid-sized company close out a 10-item 483 and subsequent warning letter in six months.
Preparing in Advance an FDA 483
RCA also can provide training for the FDA's Pre-Approval Inspection (PAI) Program before the remediation efforts to help mitigate the situation. Our PAI FDA clients have found this service to enhance their compliance many times over. We adjust all our services to the needs of each client to help ensure the FDA's concerns are addressed and compliance is achieved.