EUA Emergency Use Authorization
With the Covid-19 pandemic sweeping the globe, manufacturers in the United States and around the world are facing Emergency Use Authorization (EUA) problems keeping their supply chains intact.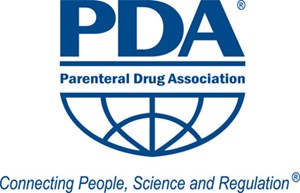 In this episode of RCA Radio, host Erika Porcelli and guests Susan Schniepp, Regulatory Compliance Associates (RCA) Distinguished Fellow and Parental Drug Association (PDA) Chair-Elect, and Lisa Michels, RCA's General Counsel & Regulatory Affairs Expert, continue to discuss the regulatory impacts with Emergency Use Authorization as well as how to address and try to overcome the new distancing regulations put in place to combat the spread of Covid-19.
Listen in as we go over Emergency Use Authorization expedited approvals and relevant regulatory impacts as well as the FDA's long-term inspection strategy moving forward.
About Regulatory Compliance Associates
Regulatory Compliance Associates (RCA) provides regulatory compliance consulting to the following industries:
We understand the complexities of running a life science business and possess areas of expertise that include every facet of R&D, operations, regulatory affairs, quality, and manufacturing. Our life science consultants are used to working on the front lines and thriving in the scrutiny of FDA, Health Canada, MHRA and globally-regulated companies.
As your partners, we can negotiate the potential minefield of regulatory compliance and regulatory due diligence with insight, hindsight, and the clear advantage of our unique expertise and experience.
Founded in 2000
Expertise backed by over 500 industry subject matter experts
Acquired by Sotera Health in 2021
About Sotera Health
The name Sotera Health was inspired by Soteria, the Greek goddess of safety, and reflects the Company's unwavering commitment to its mission, Safeguarding Global Health®.
Sotera Health Company, along with its three best-in-class businesses – Sterigenics®, Nordion® and Nelson Labs®, is a leading global provider of mission-critical end-to-end sterilization solutions and lab testing and advisory services for the healthcare industry. With a combined tenure across our businesses of nearly 200 years and our industry-recognized scientific and technological expertise, we help to ensure the safety of over 190 million patients and healthcare practitioners around the world every year.
We are a trusted partner to more than 5,800 customers in over 50 countries, including 40 of the top 50 medical device companies and 8 of the top 10 pharmaceutical companies.
To begin the Regulatory Compliance Associates scoping process today, please enter your information in the blue form below and click the submit button at the bottom of the webpage.