DHF & Design Control
In this episode of RCA Radio, host Brandon Miller is joined by Jessica Schafersman, Biomedical Engineer, Project Management Professional, and Certified Usability Analyst at Regulatory Compliance Associates® (RCA) to talk about Design controls and the proper way to go about developing your Design History Files (DHF) for your Medical Device products.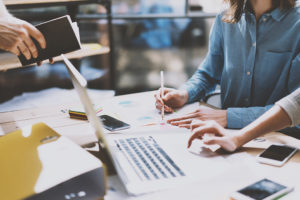 Jessica has over 20 years of experience in medical product development. She started her career in a medical device startup, working directly with physicians and end users to develop a bleeding edge surgery system.
Since then, her work experience has spanned combination products, sterile implants, sterile disposables, capital equipment, and instrumentation at all phases of development. She is currently one of RCA's Quality subject matter experts in helping clients create and improve their design history files as well as the entire Quality Management System.
Listen in as Jessica goes over the trends we as consultants are seeing, how experts can help in the process, the first steps in getting the right help, and finish off with some major pitfalls clients face during the DHF process.
DHF Support – From Launch to Lifecycle
We offer expertise in helping you navigate through new product development and remediating legacy Design History Files (DHF) within the complex and evolving regulatory environment. From launching a new product to market in accelerated timeframes to updating the design information necessary to validate and maintain the device throughout its lifecycle, we have a thorough understanding of the specific design history requirements for U.S. and international medical device industries to ensure regulatory compliance and drive business best practices.
In addition to DHF content, development, and management, download our handout to view more of our DHF-related support services, including:
Quality System Regulation, 21 CFR Part 820
The Design Control requirements of the CGMPs, 21 CFR 820.30
Device Master Records (DMR) and Device History Record (DHR)
The EU's Medical Device Regulations (MDR) including Technical File / Design Dossier
Risk management (ISO 14971) for medical devices including risk analysis, FMEA, risk evaluation, and risk controls through Corrective and Preventive Action (CAPA) plan and design control requirements
IEC 60601-1-11 (2010) including Programmable Electrical Medical Systems (PEMS) (Clause 14)
Total product life cycle (TPLC)
About Regulatory Compliance Associates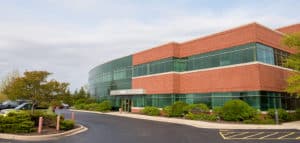 Regulatory Compliance Associates (RCA) provides regulatory compliance consulting to the following industries:
We understand the complexities of running a life science business and possess areas of expertise that include every facet of R&D, operations, regulatory affairs, quality, and manufacturing. Our life science consultants are used to working on the front lines and thriving in the scrutiny of FDA, Health Canada, MHRA and globally-regulated companies.
As your partners, we can negotiate the potential minefield of regulatory compliance and regulatory due diligence with insight, hindsight, and the clear advantage of our unique expertise and experience.
Founded in 2000
Expertise backed by over 500 industry subject matter experts
Acquired by Sotera Health in 2021
About Sotera Health
The name Sotera Health was inspired by Soteria, the Greek goddess of safety, and reflects the Company's unwavering commitment to its mission, Safeguarding Global Health®.
Sotera Health Company, along with its three best-in-class businesses – Sterigenics®, Nordion® and Nelson Labs®, is a leading global provider of mission-critical end-to-end sterilization solutions and lab testing and advisory services for the healthcare industry. With a combined tenure across our businesses of nearly 200 years and our industry-recognized scientific and technological expertise, we help to ensure the safety of over 190 million patients and healthcare practitioners around the world every year.
We are a trusted partner to more than 5,800 customers in over 50 countries, including 40 of the top 50 medical device companies and 8 of the top 10 pharmaceutical companies.
To begin the Regulatory Compliance Associates scoping process today, please enter your information in the blue form below and click the submit button at the bottom of the webpage.