The FDA Center for Devices and Radiological Health (CDRH) recently published new guidance for medical device priorities in 2023. The FDA CDRH guidance looks to evolve away from the COVID-19 pandemic and transition toward digital health, medical device software and regulated software as a medical device (SaMD).
Cybersecurity for Medical Devices
Among topics the FDA guidance considers "A-List" priorities is cybersecurity for medical devices. Two initial priorities of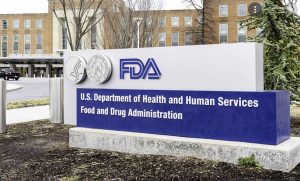 the FDA guidance will include a deeper study of quality system (QMS) considerations and premarket submission (PMA) content.
Additional FDA software guidance was published earlier this year (September 2022) that described how software functions meet the definition of a medical device and risks to the public. The change industry should keep an eye on is FDA product specific guidance that applies to regulating software development that impacts risk to patient safety.
Quality Management System
Quality management system regulation currently falls under 21 CFR 820, so it will be interesting to see how new updates are developed based on discussion with industry. Every medical device manufacturer is required to have a compliant QMS system that includes the necessary QMS documentation for regulatory approval.
As digital healthcare integrates the physician-patient relationship, FDA continues to scrutinize device software functions and healthcare mobile apps. Lastly, these insights may provide additfeedback on software functions not subject to FDA regulatory requirements relevant to a QMS audit.
Remanufacturing Medical Devices
FDA is taking a deeper look at reusable medical devices and how preventive maintenance increases the life of a medical device. Currently, there are separate regulations for both industry manufacturers and 3rd party service companies. FDA will look to clarify the differences between "servicing" and "remanufacturing", and the impact on medical device safety for either. This will likely impact the regulatory responsibilities of companies who perform these activities for health care providers.
Premarket Authorization (PMA)
Software as a medical device continues to grow across the health care industry. Updated premarket authorization guidance will focus on software devices with consideration to how the software is delivered to the end user. This can include factory-installed healthcare software or platforms installed by a third-party vendor.
Equally important, new information is anticipated for different types of firmware and software-based control of medical devices. Industry employees should also anticipate greater clarity for stand-alone software applications and general purpose computers. Leadership at FDA has included subtle hints that accessories to medical devices that include software may also be included in future FDA guidance for industry.
COVID-19 Emergency Use Authorization (EUA)
There has been discussion around the 180-day timeline proposed for notice of ending a medical device EUA due to COVID-19. Final guidance should be available in 2023 that provides more detail about on the appropriate transition period. FDA is considering industry recommendations that avoid disruptions to product shortage and supply chain.
Further, consideration is also being given to medical device manufacturer and healthcare providers to adjust from policies adopted during the public health emergency (PHE). For example, an EUA issued under section 564 of the FD&C Act will remain in effect. Primary changes will be based on if FDA chooses to revoke the EUA because the criteria for issuance is no longer met. 
Voluntary Improvement Program
FDA and the Medical Device Innovation Consortium (MDIC) continue to advance their pilot program launched in 2018. Select medical device manufacturing sites were chosen to review key business processes using a series of integrated best practices. The Capability Maturity Model Integration (CMMI) Institute certified select team to conduct and review quality system maturity of these sites.
Additionally, 2023 will likely bring even more data surrounding the MDIC program. This could include public info for industry about continuous improvement through quarterly check-in progress with participating medical device companies. The program is designed to report industry baseline metrics after the check-in and monitor operational excellence.
Breakthrough Devices Program
New information from FDA will arrive in 2023 for updates to the Breakthrough Devices Program. Early updates suggest the guidance will clarify how the program may be more applicable to certain devices than others. FDA breakthrough designation often benefits populations that are more likely to be impacted by health care disparities. New clarity may include breakthrough therapy designations and how medical device companies can educatee sponsors to submit for proposed indications of use. 
Finally, an important facet of the breakthrough devices program is the type of evidence needed for FDA approval. Clarity should help to determine whether a device is reasonably expected to increase the treatment or diagnosis efficacy. Moreover, early indications suggest that the intended use of the device, technology and features, and the available standard of care alternatives will all play a role.
About RCA®
Regulatory Compliance Associates® (RCA) provides healthcare consulting services to the following industries for resolution of compliance and regulatory challenges:
We understand the complexities of running a life science business and possess areas of expertise that include every facet of R&D, operations, regulatory affairs, quality, and manufacturing. Additionally, our life science consultants work and thrive under in the scrutiny of globally-regulated companies.
Founded in 2000
Headquartered in Wisconsin (USA)
Expertise backed by over 500 industry subject matter experts
Acquired by Sotera Health in 2021
To begin the Regulatory Compliance Associates® scoping process today, please enter your information in the blue form below and click the submit button at the bottom of the webpage.