With the pandemic coming to an end, we look at what we believe the post-pandemic approach for quality and regulatory inspections might look like and how these assessments will be identified according to sources in the FDA and recent guidance's that have been published.
The US Food and Drug Administration (FDA) is likely going to continue to use remote inspection alternatives in a "hybrid approach" with in-person inspections, supplemented by audit and inspection tools like remote interactive assessments.
In a recent Accessible of Accessible Medicine's (AAM) conference Elizabeth Miller, Assistant Commissioner in FDA's Office of Medical Products and Tobacco Operations within the Office of Regulatory Affairs (FDA's inspectorate) stated "Ideally, inspections supplemented by additional tools, including records requests and remote interactive evaluations, would provide FDA with the greatest depth of information".
What is a FDA Inspection "Hybrid Approach"?
It is part onsite work and part offsite/remote work to conduct an assessment. The FDA uses tools like video chat for inspectional activities like virtual interviews. They also use technology like secure shared online folders for offsite FDA 483 document review.
The FDA audit could start with a record request and then come onsite, or vice versa. Remember, FDA doesn't consider remote evaluations to be a replacement for inspections. Inspections are onsite and will start with the lead FDA investigator providing the most senior ranking person at the site a Form FDA 482, Notice of Inspection.. The Form 482s is not issued for remote interactive evaluations.
Instead, your company will receive an FDA Form 4003, FDA Inspection Records Request. Having the term "inspection" in the title of the form can be a little confusing, but it is not considered or counts as an inspection. However, the FDA's remote work will likely inform their onsite work during the actual inspection. Companies who prepare to manage these FDA  remote evaluations stand the best chance of success in an inspection. This is for all companies, whether you are conducting remediation because you're having FDA compliance issues or not.
---
Need Help preparing for a Hybrid Inspection? Contact Us Now →
---
Will the FDA inspection changes be permanent?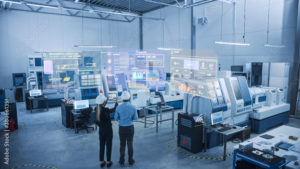 Signs currently point to these changes moving down the path to permanency. FDA remote inspections and reviews can and do allow for more efficient onsite inspections. Conducting remote records reviews can help the investigators save time on site by not having to sit in a conference room and read. It also reduces their COVID exposure (and yours) by potentially reducing FDA facility inspection onsite time.
It must be pointed out that having a remote review does not immediately equate to a shorter onsite inspection. The onsite time will be dependent on what the investigator is covering and what they are or not finding. For example, a FDA GMP inspection may still take a different amount of time than a FDA surveillance inspection, and so on. 
The US Congress has even weighed in on the matter. For example, in a March 2021 Senate Health, Education, Labor and Pensions (HELP) Committee Hearing, Sen. Richard Burr, a member of the HELP Committee, suggested that the technology adoption for FDA virtual inspections should become more permanent in nature.
"The pandemic, I believe, has altered the model at FDA and the agency should not go back to its historical approach," he said.
Risk-Based Model used to Identify FDA Inspections
The FDA's risk-based criteria for prioritizing and selecting mission-critical inspections during the pandemic can be found in their Resiliency Roadmap for FDA Inspection Oversight. In the publication, they outline the factors helping to determine whether or not the inspection is mission-critical. These controls help FDA best utilize their already limited resources in protecting public health. The four specific factors the Agency is using are:
The product receiving a breakthrough therapy or regenerative medicine advanced therapy designation;
The product is used to treat a serious disease or medical condition and there is no substitute;
The product requires follow-up due to recall or there is evidence of serious adverse events or outbreaks of a foodborne illness; or
The product is related to the FDA's COVID-19 response (e.g., drug shortages).
It is expected that this prioritization will be used during the remainder of the pandemic and that some will continue after travel restrictions and other impediments to inspections are eased or lifted.
FDA Inspection Hybrid Approach
Remote evaluations are time-consuming and take time to prepare and facilitate. Partner this with an onsite inspection and the time and effort quickly compound. Because of these activities are so time-consuming nature companies have had to improve how they efficiently and effectively manage these regulatory interactions.
One way to prepare is to look at your overall CGMP and quality system documentation and records to determine what needs to be scanned and uploaded to a secure shared folder prior to the start of the FDA remote review. The scanning process is time-consuming and if done ahead of time helps decrease cycle time between the investigator's request until the time you'll have it ready to present to the investigator.
Another helpful hint is to ensure someone reviews the scanned file to ensure the entire document or record is scanned. With auto feeders on scanners, the dreaded folded page or previously stapled page getting jammed and not scanned properly is a common phenomenon. This can slow down any FDA pre approval process meetings happening in real time and can be avoided with focused preparation. 
The preparation effort can also assist you in being prepared for, as well as hosting your own hybrid internal audits (ex: corporate quality audits), as well as customer and notified body audits (if you're in medical devices and deal with ISO 9001 other ISO certification). You can get helpful insight for preparing for a Hybrid Inspection from our blog; Preparing for an FDA Virtual Audit — The Best Practices.
What Our Experts Have to Say
Speculating on what the world might look like in terms of the use of alternative tools, industry representatives seemed in agreement that a hybrid approach would be most effective going forward.
Steven Lynn, RCA's Executive Vice President of Pharmaceutical said:
"I don't think the hybrid approach is going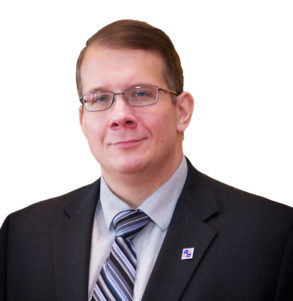 away anytime soon. It just makes better sense from a public health efficiency perspective to be able to look at documents and records remotely and then go onsite."
"If I look at it from an FDA perspective, the hybrid approach gives the Agency a way to ensure investigators can review items prior to putting boots on the ground. The remote reviews also enable the Agency to pull in other scientific disciplines easier than it would be, had the investigator been onsite. From the industry perspective, it means we must spend more time preparing in order to successfully host these remote reviews and onsite inspections."
About RCA®
Regulatory Compliance Associates (RCA) provides medical device consulting to the following industries for the resolution of life science challenges:
We understand the complexities of running a life science business and possess areas of expertise that include every facet of R&D, operations, regulatory affairs, quality, and manufacturing. We are used to working on the front lines and thriving in the scrutiny of FDA, Health Canada, MHRA, and globally regulated companies.
As your partners, we can negotiate the potential minefield of regulatory compliance and regulatory due diligence with insight, hindsight, and the clear advantage of our unique expertise and experience.
Founded in 2000
Headquartered in Wisconsin (USA)
Expertise backed by over 500 industry subject matter experts
Acquired by Sotera Health in 2021
About Sotera Health®
The name Sotera Health was inspired by Soteria, the Greek goddess of safety, and reflects the Company's unwavering commitment to its mission, Safeguarding Global Health®.
Sotera Health Company, along with its three best-in-class businesses – Sterigenics®, Nordion® and Nelson Labs®, is a leading global provider of mission-critical end-to-end sterilization solutions and lab testing and advisory services for the healthcare industry. With a combined tenure across our businesses of nearly 200 years and our industry-recognized scientific and technological expertise, we help to ensure the safety of over 190 million patients and healthcare practitioners around the world every year.
We are a trusted partner to more than 5,800 customers in over 50 countries, including 40 of the top 50 medical device companies and 8 of the top 10 pharmaceutical companies.
To begin the Regulatory Compliance Associates® scoping process today, please enter your information in the blue form below and click the submit button at the bottom of the webpage.