The USA Food and Drug Administration (FDA) recently provided updated regulatory guidance for Product Lifecycle Management in the pharmaceutical industry. The guidance helps pharmaceutical companies and manufacturers better understand the administration of post-approval chemistry, manufacturing, and controls changes. The guidance provides new insights into lifecycle management concepts for both new and existing pharmaceutical products, including chemical and biologics.
The FDA regulatory team looked to synchronize its updated guidance more closely to ICH guidelines used with other global regulatory agencies. The benefit realized by pharmaceutical companies would be options for reducing duplicate clinical studies and increasing the standardization of safety information reporting. By revising facets of FDA marketing application submissions as well, the Agency appears to be taking a more holistic approach to improving drug development quality and pharmaceutical manufacturing strategy.
---
Looking for help Managing your product's Life Cycle? Contact Us Now →
---
Changes include language revisions to surrounding regional legal frameworks, an expanded clarification of critical process parameters, and identifying established conditions for manufacturing processes. One important revision for regulatory affairs employees is the new recommended content of the product lifecycle management document and its location within the technical file. Clarity revisions were also made to further expand on the use of available tools described in the guideline for master files.
The new FDA guidance also expanded its language on post-approval chemistry, manufacturing, and controls changes. With additional tools and principles intended to improve the industry's management of post-approval changes, FDA leadership is hoping to increase transparency between both industry employees and regulatory authorities. The benefit to pharmaceutical companies should be a deeper understanding of how product and process knowledge will contribute in the real world to post-approval changes that require a regulatory submission. By defining the level of reporting categories, industry experts should experience a deeper understanding of risk compared to product quality.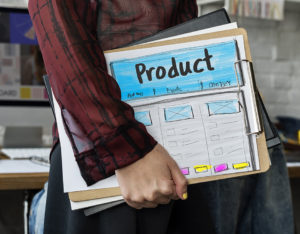 The new tools and principles are designed to improve data input into a company's quality system. The goal is to enhance the industry's ability to manage many chemistry, manufacturing, and controls changes that have a lower priority needed of regulatory oversight. At the same time, many at the FDA are hopeful the tools and principles could result in fewer Marketing Authorization Application submissions that increase the associated regulatory burden.
The guidance should increase both operational efficiency and regulatory flexibility when implemented with the proper regulatory framework and applied with widely accepted risk management principles in the pharmaceutical industry.
About RCA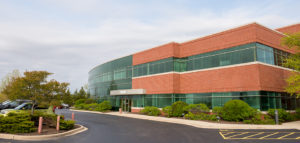 Regulatory Compliance Associates® (RCA) provides worldwide services to the following industries for resolution of compliance and regulatory challenges:
We understand the complexities of running a life science business and possess areas of expertise that include every facet of R&D, operations, regulatory affairs, quality, and manufacturing. We are used to working on the front lines and thriving in the scrutiny of FDA-and globally-regulated companies.
As your partners, we can negotiate the potential minefield of regulatory compliance and private equity due diligence with insight, hindsight, and the clear advantage of our unique expertise and experience.
Headquartered in Wisconsin (USA)

Regional offices in Florida, Colorado and Europe

Expertise backed by over 500 industry subject matter experts
Acquired by Sotera Health in 2021
To begin the RCA® scoping process today, please enter your information in the blue form below and click the submit button at the bottom of the webpage.