During the COVID-19 pandemic, the U.S. Food and Drug Administration (FDA) spent more time than usual approving Emergency Use Authorization (EUA) authority for medical organizations. Fast-approving more than 100 medical device and testing kits in such a short amount of time is hardly standard practice for the FDA. Yet these FDA approvals during COVID-19 were essential to protecting public health and safety.
EUAs come with their own set of benefits and risks, as well as a detailed process to determine whether the devices in question are fit for use in emergency situations. As a result, it's important to understand what this process is and how regulatory standards apply during unprecedented times.
---
Find out if a EUA is right for you.  Contact RCA Now →
---
FDA EUA
Emergency Use Authorization is a FDA program that allows health professionals to temporarily use an unapproved medication, medical device or medical procedure to save people's lives. This law exists under section 564 of the Food, Drug and Cosmetic Act and is designed to protect medical patients with life-threatening illnesses who lack access to alternative treatment.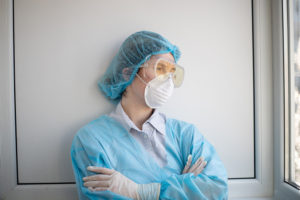 EUA authority is more common recently due to the widespread threat of COVID-19, which has infected millions of people worldwide. The FDA granted EUA approvals for a variety of items, including vaccines and new testing methods.
Regulatory & EUA Approval
Before a company can receive regulatory approval for a FDA EUA, certain criteria must be met. First, there needs to be a state of emergency, such as a threat to public health like COVID-19. The secretary of homeland security often makes this decision if there is a military threat, while the secretary of health and human services can declare a public health emergency.
Once the proper officials have declared a state of emergency, the FDA can decide whether or not to approve a drug, device or procedure based on:
The effectiveness of the unapproved product
The availability of alternatives
Risk to benefit analyses
For example, if a device is still being tested as a test kit for COVID-19 and it's the only option to maintain supply, it can receive temporary approval from the FDA. This condition can apply if no other successful options are available. Most importantly, if product shortages are preventing care to patients in need.
EUA Benefits and Risks
The main benefit of an EUA is that it has the potential to save lives during public health emergencies by easing some of the restrictions under 510(k) submissions. It's a temporary measure, giving health professionals the ability to administer unconventional treatment and go through the steps to have it long-term approved later.
Before approving a treatment for the EUA program, the FDA needs to conduct an analysis of the benefits and risks of Emergency Use Authorization. This process is challenging because of the discrepancies between cases. For example, one device might be in a different stage of approval than another. Subsequently, manufacturers may be sending in real time clinical data that varies based on similar devices.
Medical Supply Manufacturers
Weighing the positive effects of the device against the possible risks to patients can be difficult too. Healthcare manufacturers may be working with minimal or inconclusive data while seeking fast approval for their products. This situation puts heavy pressure on officials to make smart, informed decisions that will save as many people as possible.
The FDA is working to update and address new policies so manufacturers can continue to roll out life-saving assets. Some of the FDA guidance available are those that were left over after Ebola and the SARS epidemic years ago. For instance, the FDA offers guidance for absenteeism to account for people on sick leave. Guidelines also cover ways to handle social distancing while still adhering to regulations and maintaining productivity.
About RCA®
Regulatory Compliance Associates® (RCA) provides healthcare consulting services to the following industries for resolution of compliance and regulatory challenges: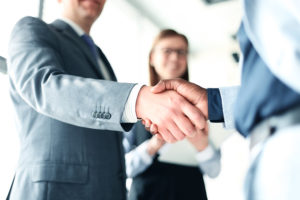 We understand the complexities of running a life science business and possess areas of expertise that include every facet of R&D, operations, regulatory affairs, quality, and manufacturing. Our life science consultants are used to working on the front lines and thriving in the scrutiny of FDA, Health Canada, MHRA and globally-regulated companies.
As your partners, we can negotiate the potential minefield of regulatory compliance and regulatory due diligence with insight, hindsight, and the clear advantage of our unique expertise and experience.
Founded in 2000
Expertise backed by over 500 industry subject matter experts
Acquired by Sotera Health in 2021
About Sotera Health®
The name Sotera Health® was inspired by Soteria, the Greek goddess of safety, and reflects the Company's unwavering commitment to its mission, Safeguarding Global Health®.
Sotera Health Company, along with its three best-in-class businesses – Sterigenics®, Nordion® and Nelson Labs®, is a leading global provider of mission-critical end-to-end sterilization solutions and lab testing and advisory services for the healthcare industry. With a combined tenure across our businesses of nearly 200 years and our industry-recognized scientific and technological expertise, we help to ensure the safety of over 190 million patients and healthcare practitioners around the world every year.
We are a trusted partner to more than 5,800 customers in over 50 countries, including 40 of the top 50 medical device companies and 8 of the top 10 pharmaceutical companies.
To begin the Regulatory Compliance Associates® scoping process today, please enter your information in the blue form below and click the submit button at the bottom of the webpage.