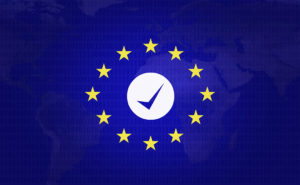 The application date of May 26, 2022, is coming up for the EU In-Vitro Diagnostic Medical Devices Regulation (2017/746) (IVDR) has created a huge challenge for IVD medical device firms planning to introduce or continue to market their IVD products to any of the European Union Member States. 
One of the biggest changes from IVDD to IVDR is the move from list-based IVD device classifications to a rule-based IVD medical device classification resulting in 4 new device classes: class A (lowest risk) to class D (highest risk), where class B, C, and D would require Notified Body involvement.
---
Need help with your transition to the EU IVDR? Contact Us Now →
---
The EU Commission has recommended that the application date be extended due to the bottleneck within the EU notified bodies caused by the pandemic.
General EU MDR Class 1 Low-risk devices that are non-measuring, non-sterile, non-reusable, non-surgical, and that do not require review from a notified body will still go into effect in 2022.
Non-sterile Class A and B Devices (low risk) – May 26, 2022
Class D (Highest Risk) – May 26, 2025
Class C (Medium Risk) – May 26, 2026
Sterile Class A and B Devices (low risk) – May 26, 2027
Companies need to learn from their experience with EU MDR and start transitioning sooner than later to avoid not being able to sell their products in the EU.
Partner With RCA to Successfully Make the Transition from IVDD to IVDR
At Regulatory Compliance Associates® Inc. (RCA), we have subject matter experts who start with a gap analysis of the quality system and the technical documentation per IVDR requirements to identify the compliance gaps and develop an execution plan to help you become IVDR compliant. 
We can help with your device classification according to the classification rules, update of your quality system to address and remediate any gaps. Including but not limited to:
Post-Market Surveillance (PMS)
Performance Evaluation
Post-Market Performance Follow-Up (PMPF). 
We can also help you with your technical documentation for the PMS Plan, PMS Report, PMPF Plan, PMPF Report, or help you remediate any other technical documentation gap(s).
About RCA®
Regulatory Compliance Associates® (RCA) provides healthcare consulting services to the following industries for resolution of compliance and regulatory challenges:
We understand the complexities of running a life science business and possess areas of expertise that include every facet of R&D, operations, regulatory affairs, quality, and manufacturing. Our life science consultants are used to working on the front lines and thriving in the scrutiny of FDA, Health Canada, MHRA and globally-regulated companies.
As your partners, we can negotiate the potential minefield of regulatory compliance and regulatory due diligence with insight, hindsight, and the clear advantage of our unique expertise and experience.
Founded in 2000
Expertise backed by over 500 industry subject matter experts
Acquired by Sotera Health in 2021
About Sotera Health®
The name Sotera Health® was inspired by Soteria, the Greek goddess of safety, and reflects the Company's unwavering commitment to its mission, Safeguarding Global Health®.
Sotera Health Company, along with its three best-in-class businesses – Sterigenics®, Nordion® and Nelson Labs®, is a leading global provider of mission-critical end-to-end sterilization solutions and lab testing and advisory services for the healthcare industry. With a combined tenure across our businesses of nearly 200 years and our industry-recognized scientific and technological expertise, we help to ensure the safety of over 190 million patients and healthcare practitioners around the world every year.
We are a trusted partner to more than 5,800 customers in over 50 countries, including 40 of the top 50 medical device companies and 8 of the top 10 pharmaceutical companies.
To begin the Regulatory Compliance Associates® scoping process today, please enter your information in the blue form below and click the submit button at the bottom of the webpage.