Regulatory compliance remains critical even during a global pandemic. While audits are not being conducted in the same way they were a year ago, they continue to take place. New procedures adopted to deal with the coronavirus outbreak may have the unintended consequence of creating compliance gaps. An audit will identify these gaps so that you can address the issue.
Understanding how the audit process has changed and what you may need to do differently can help your company navigate this difficult period more smoothly. Learn more below about conducting an audit remotely during COVID-19.
What Processes Will Change During Audits?
Advance planning and proactive execution of your plan will put your company on track to conduct and complete internal, supplier and due diligence audits. Many of the processes you're used to will change. Here's how to prepare.
Complete Advance Work
You can complete some tasks off-site and in advance, such as reviewing standard operating procedures. You can also conduct teleconferences in advance to discuss any questions that will come up, or email ahead of time to find answers.
Utilize Video
Apply social distancing to the audit process by using video to substitute for in-person visits when you can. Live streaming allows auditors to view a facility instead of going there and possibly introducing new germs into the environment. Whenever possible, avoid walking around your employees during this process.
Acknowledge that the situation is not ideal. Giving auditors firsthand experience in your plant is preferable, but for the time being, it's not always practical. Discuss what will happen to the tapes after the audit is over too so that your management team stays on the same page regarding disposal or preservation.
Make Interviews Virtual
Interviews play a critical role in the audit process, and they will continue to serve auditors' interests. Migrate interviews to a virtual platform, and use teleconferencing apps to schedule and conduct them.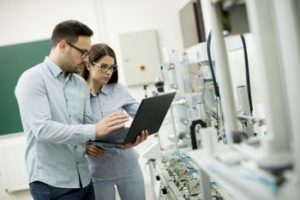 Increase the Transparency of Your Business through Audits
The world has changed in a very short time, which has led companies like yours to adopt new policies to curb the potential spread of COVID-19. An audit offers the perfect opportunity to reexamine those new guidelines. Boosting your transparency provides a way to achieve this goal.
More departments and individuals should receive leeway to report deviations they see in the production process. Clarify your expectations for reporting in all aspects of production, including:
Building trust with your employees within this new structure will put you on the right path toward solving any audit issues that may be uncovered. The goal of giving the public a reliable supply of needed products will become an achievable aim as a result.
Continuing the audit process and running it smoothly is critical to public health. Companies must continue to uphold the supply chain for essential resources so that people receive the provisions they need during this difficult time.
If you have questions about audits during COVID-19 or want assistance getting ready for an upcoming audit, contact Regulatory Compliance Associates® Inc. We can put our expertise to work for you.