The U.S. Food and Drug Administration (FDA) held a public meeting in May 2019 to get comments and feedback about the making, marketing, sale and promotion of products with CBD (cannabidiol). The meeting generated much interest from businesses in the cannabis, cannabidiol and marijuana industry, with many wondering what new regulations may arise from those open meetings.
There is no doubt cannabis is a growing industry, with many states already legalizing the use of CBD and related products. As the industry evolves, there is more interest at the federal, state and consumer levels to regulate the industry. In November 2019 alone, there were 137 bills at the state level being considered for regulating hemp derivative and CBD products. Bipartisan efforts at the federal level have been calling for more controls, as have consumer groups.
Preparing for Regulations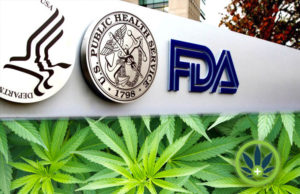 There are a few things companies can do to prepare themselves for changes in this regulatory environment:
Read up: The FDA has information on their website, and there are industry publications trying to stay current with rules and regulations. It can be challenging to know where to start, especially since there are so many sources and so much information. Nevertheless, reading can give you some overall impressions of regulatory trends.
Look at current guidelines: You need to stay current with drug regulations for tracking, manufacturing and distribution. You will also want to use the Current Good Manufacturing Practice (CGMP) regulations set by the FDA to compare with your own processes and products. The CGMP rules are guidelines created for products that transform botanicals to drug products, so they apply to CBD and cannabis products.
Create controls: Create consistent products and take the time to develop quality control processes. Create documentation systems so you always have the data you need to meet current regulatory guidelines. Current drug regulations place great emphasis on processes for quality control, so it makes sense to put extra focus on this area.
What Else You Can Do
The FDA is currently focusing on marketing language of cannabis-related products. In fact, the agency is sending out warning letters to companies making such products, in some cases based only on a business's marketing strategy. For instance, the Federal Trade Commission sent one of those letters to a company that was claiming the CBD products they were offering were "proven" treatments for AIDS, autism and other conditions. In addition, the FDA has been warning the public about misleading or inaccurate claims of cannabis products.
If you make a product with CBD or cannabis and are considering any health claims for your product, be extra vigilant. Make sure you have the research and tests to back it up and work to create controls. Keep strict documentation on all your processes, marketing efforts and testing.
Keep up With Cannabis Regulations
Developing solutions for regulation challenges does not have to be complicated in the cannabis industry. Regulatory Compliance Associates works with companies, helping them stay compliant. In the face of changing FDA regulations, we help you resolve regulatory and quality issues. Contact us at Regulatory Compliance Associates to find out more.
About RCA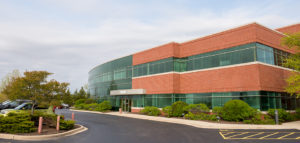 Regulatory Compliance Associates® (RCA) provides worldwide services to the following industries for resolution of compliance and regulatory challenges:
We understand the complexities of running a life science business and possess areas of expertise that include every facet of R&D, operations, regulatory affairs, quality, and manufacturing. We are used to working on the front lines and thriving in the scrutiny of FDA-and globally-regulated companies.
As your partners, we can negotiate the potential minefield of regulatory compliance and private equity due diligence with insight, hindsight, and the clear advantage of our unique expertise and experience.
Headquartered in Wisconsin (USA)

Regional offices in Florida, Colorado and Europe

Expertise backed by over 500 industry subject matter experts
Acquired by Sotera Health in 2021
To begin the RCA® scoping process today, please enter your information in the blue form below and click the submit button at the bottom of the webpage.