The industry of products containing cannabis or related products like CBD has become increasingly popular and more available. One of the main catalysts for this cannabis business trend was The 2018 Farm Bill. The Farm Bill allowed for the agricultural production, transport and possession of hemp products, with some serious restrictions. The bill requires hemp to contain 0.3 percent or less of THC (the compound that can produce mind-altering effects) and also creates additional rules around the production of hemp.
Nevertheless, since the passing of the Farm Bill and since a growing interest in legalizing cannabis at the state level, both for personal and medical use, the marketplace has seen a big growth in Cannabidiol (CBD) and marijuana-based products. Despite this, businesses and consumers alike remain confused about what is and is not permitted by law.
Part of the challenge is that a gray area can exist between regulatory agencies, federal rules and state laws. This can cause confusion. Regulatory agencies and states are especially concerned with how companies market their product, so even a legal product can run afoul of regulations.
Regulatory Trends
Right now, some of the parallels in this industry include:
FDA warning letters: The FDA is sending warning letters to businesses offering CBD and marijuana-based products in situations where unsubstantiated claims are made. The FDA is especially strict with products being classified as dietary supplements. In June 2019, for example, the FDA sent warning letters to Curaleaf, advising the company that its marketing does not comply with the Federal Food, Drug and Cosmetic Act.
New testing needs: Products with CBD need to be tested in controlled, clinical based studies if businesses want to establish and confirm claims. However, federal regulations listing marijuana as a schedule 1 substance make such tests legally challenging for many businesses. In addition, the rules for testing and compliance are constantly changing, creating added confusion about what is needed in terms of testing, reporting and compliance in general.
Some progress: In the industry, some are heartened by some signs of forward movement. The FDA did approve Epidiolex, a drug that contains CBD as a primary ingredient. The drug is used to treat Lennox-Gastaut syndrome or Dravet syndrome. The manufacturers of the medicine had to undergo testing and the approval process other drugs must undergo, so while the case sets the precedent that CBD and CBD-containing products can be classified as drugs, it does suggest manufacturers will need to undergo the same strict process.
Projected future regulations: In May 2019, the FDA held a public meeting to discuss the safety, manufacturing, marketing, sale and use of drugs and products with cannabis or cannabis-derived compounds as ingredients. The meeting allowed experts and the public to express opinions, concerns and requests. In addition, industry insiders say the Current Good Manufacturing Practice (CGMP) regulations set by the FDA for drugs will soon likely include updated guidelines for CBD-containing drugs.
Stay on Top of Trends
Regulatory Compliance Associates helps companies stay compliant with changing FDA regulations surrounding the cannabis business. Whether you are producing CBD products or want to expand your current line of products, we help resolve regulatory and quality challenges to ensure compliance, even in an environment where gray areas still exist. Contact us at Regulatory Compliance Associates today for support.
About RCA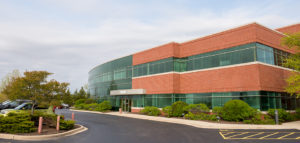 Regulatory Compliance Associates® (RCA) provides worldwide services to the following industries for resolution of compliance and regulatory challenges:
We understand the complexities of running a life science business and possess areas of expertise that include every facet of R&D, operations, regulatory affairs, quality, and manufacturing. We are used to working on the front lines and thriving in the scrutiny of FDA-and globally-regulated companies.
As your partners, we can negotiate the potential minefield of regulatory compliance and private equity due diligence with insight, hindsight, and the clear advantage of our unique expertise and experience.
Headquartered in Wisconsin (USA)

Regional offices in Florida, Colorado and Europe

Expertise backed by over 500 industry subject matter experts
Acquired by Sotera Health in 2021
To begin the RCA® scoping process today, please enter your information in the blue form below and click the submit button at the bottom of the webpage.