Right now, there's no doubt that CBD-based products are getting plenty of attention. Gummy bears and other edibles are making the news, and the media is filled with stories about the powers of CBD oil. At the same time, there are increasing calls for cannabis regulation from federal and state agencies as well as consumer groups.
The market is moving very quickly, and there are many competitors seeking to take their share of the attention. How can you ensure customers find you, and how can you grow your own successful business? The following tips can help:
Know the rules: You cannot be successful if regulatory agencies shut you down or discredit your business model. If you are manufacturing or marketing CBD products, get familiar with Current Good Manufacturing Practice (CGMP) regulations, state laws and FDA rules. Determine whether your product is a dietary supplement or drug product and follow the general guidelines for that type of product.
Offer quality and consistency: Create systems to ensure your products are consistent. Avoid switching vendors, suppliers and partners to allow you to develop a product you can stand behind. Use testing to prove the quality of your products, and maintain control of the manufacturing process so you know exactly what is in them.
Keep it real: Only advertise or market product benefits if you have hard data for that product. The FDA and other agencies have been sending warning letters for non-compliance to CBD and related businesses based on marketing alone. Even if you are creating a quality product, you need to make sure you can stand behind every word of your marketing. Stay consistent in branding and keep providing quality to your customers.
Get ready for regulations: Even if you are successful today, you need to stay agile for the upcoming regulatory changes. Keep alert to changes in state bills and new rules created at the federal level. Start documenting and testing now and invest in processes that back up your product. The more transparent and data-focused you can afford to be, the more prepared you may be for coming law changes.
Focus on customers: Customers are getting plenty of contrary information about cannabis and CBD. They may hear about the beneficial properties of these products, but they may also be hearing warnings from other sources. Consider how confusing this may be and offer quality information and reassurance about your products, backed up by testing so customers know they can trust you. Arm your audience with the information they need to buy from you.
Pave the Road for Cannabis Success
Do you need a partner for your business success? Regulatory Compliance Associates helps companies just like yours stay compliant. We help you address regulatory and quality issues and allow you to focus on growth while we stay on top of regulatory and FDA changes. Contact us at Regulatory Compliance Associates to learn what we can do for you.
About RCA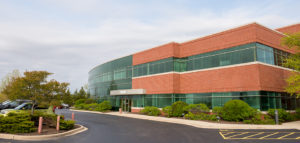 Regulatory Compliance Associates® (RCA) provides worldwide services to the following industries for resolution of compliance and regulatory challenges:
We understand the complexities of running a life science business and possess areas of expertise that include every facet of R&D, operations, regulatory affairs, quality, and manufacturing. We are used to working on the front lines and thriving in the scrutiny of FDA-and globally-regulated companies.
As your partners, we can negotiate the potential minefield of regulatory compliance and private equity due diligence with insight, hindsight, and the clear advantage of our unique expertise and experience.
Headquartered in Wisconsin (USA)

Regional offices in Florida, Colorado and Europe

Expertise backed by over 500 industry subject matter experts
Acquired by Sotera Health in 2021
To begin the RCA® scoping process today, please enter your information in the blue form below and click the submit button at the bottom of the webpage.