The onset of a global pandemic and other factors are causing many U.S.-based pharmaceutical and medical device companies to evaluate whether to bring back manufacturing facility operations they've previously outsourced to other countries. In a time where ensuring quality is paramount, insourcing has the potential to allow these organizations to implement more stringent quality control standards. Deciding between a brownfield and greenfield strategy also optimizes logistics networks and reduces transportation costs, provided raw material suppliers are readily available.
A primary consideration when onshoring manufacturing is deciding whether to select a brownfield or greenfield site.
What Is a Brownfield Facility?
A brownfield manufacturing process utilizes a suitable existing facility and infrastructure. In many cases, the manufacturer will either purchase or lease the structure and perform any modifications required to complete the "fit-out". In many brownfield projects, production is already occurring and personnel who are familiar with the projects and compatible quality control systems are in place. This may even be an existing facility within the corporate structure of the company. 
The most obvious advantage of choosing a brownfield site is a faster implementation. There's no need to wait for the construction of a new facility, which could take a year or longer. If executed correctly, the transition to a brownfield facility can be quick and seamless, reducing downtime and minimizing disruptions that negatively impact service. Additionally, these sites may have legacy tech systems (ERP, eDoc, CAPA etc.) that can integrate the new operational processes.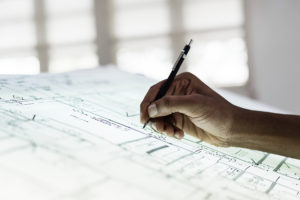 On the downside, brownfield facilities may have some production limitations due to the nature of the existing infrastructure. Scaling the operation may also pose significant challenges. As these structures are often older, they may have some operational inefficiencies and require more maintenance and upkeep. Some systems may even require replacement or considerable overhaul.
If you're exploring the possibility of moving into a brownfield site when onshoring manufacturing processes, it's essential to evaluate its current validation status. Transferring a new product into an existing facility often triggers a regulatory inspection and could lead to inspectional observations surrounding existing operations.
What Is a Greenfield Facility?
A greenfield site entails the construction of a manufacturing facility from the ground up. The manufacturer has more flexibility to customize the structure's design to the project's unique requirements. With proper planning, the site can also accommodate future growth more efficiently. Maintenance costs are usually lower than with a brownfield facility, as the building, equipment and machinery are typically brand-new and in peak operating condition. 
One drawback to opening a greenfield site is time. It may not be a viable option if the manufacturer must act quickly to keep up with customer demand or bring a new product to market when there is an immediate need. Hiring new staff and onboarding can also introduce a significant learning curve and lengthen the time frame until operations are up to speed. 
About RCA
Regulatory Compliance Associates® (RCA) provides worldwide services to the following industries for resolution of compliance and regulatory challenges:
We understand the complexities of running a life science business and possess areas of expertise that include every facet of R&D, operations, regulatory affairs, quality, and manufacturing. We are used to working on the front lines and thriving in the scrutiny of FDA-and globally-regulated companies.
As your partners, we can negotiate the potential minefield of regulatory compliance and due diligence with insight, hindsight, and the clear advantage of our unique expertise and experience.
Headquartered in Wisconsin (USA)

Regional offices in Florida, Colorado and Europe

Expertise backed by over 500 industry subject matter experts
Acquired by Sotera Health in 2021
To begin the Regulatory Compliance Associates® scoping process today, please enter your information in the blue form below and click the submit button at the bottom of the webpage.