FDA Regulatory Pathways for Medical Device
The medical device regulatory landscape continues to evolve before our very eyes. Without a doubt, there has been a continued explosion of innovative medical device products launched in global markets. The medical device industry is now capable of using 3D printers to produce everything from prosthetic parts to surgical tools.
In addition, the FDA regulatory pathway of mobile health (mHealth) applications for smart phones has seen a surge in interest. Investigational device innovators are focusing on new products that deliver better, faster, and less costly patient care. This abstract is designed to discuss 21 cfr 820, ISO13485, and FDA regulatory for medical devices. 
FDA Overview
FDA approval for medical devices continues to evolve with global harmonization. In recent years, industry has also taken a more proactive approach to provide medical regulatory feedback during the FDA medical device approval process. Each new medical device directive has the potential to streamline the evaluation process for future medical device regulatory affairs.
The goal is to bring safe, effective, and novel products to market faster for advancing of public health. FDA device regulations will more than likely continue to evolve and necessitate updates in medical device regulation training. 
FDA Approval
Inventors face a smoother clearance (or regulatory pathway) if they are informed and prepared with a regulatory strategy prior to engaging with the FDA. Understanding the various device classifications and controls, as well as, the various regulatory pathways to obtain clearance or approval establishes the foundation for a cooperative partnership and with the USFDA and helps ensure expeditious clearance or approval of your medical device product.
Regulatory Strategy
There are many steps needed to determine the most appropriate regulatory pathway to obtain FDA approval. Medical regulatory compliance should focus toward regulatory strategy that aligns the business objective and regulatory requirements necessary for product launch. This includes examining intended use of the medical device and risk classification. 
Intended Use
It is critical to accurately describe the device in terms of its intended use, indications for use, target population of users and / or patients, functional and / or performance characteristics, labeling and desired marketing claims for the device.
These factors will serve as the foundation to determine the most appropriate submission type and regulatory pathway. Included in the determination will be the device classification, applicable product code(s) for the device, and whether a predicate device(s) exists. 
Device Classifications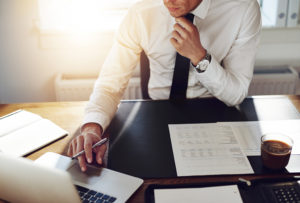 Understanding the different USFDA device classifications and the level of control applied to them helps the applicant determine the correct clearance or approval pathway. The FDA has established approximately 1,700 different generic types of devices that are grouped into 16 medical specialties. The product code and device classification of the medical device is designated under 21 CFR Parts 862-892.
The FDA has established approximately 1,700 different generic types of devices that are grouped into 16 medical specialties.
Risk Classification
A regulatory affairs consultant helps determine which category a medical device falls into. This is commonly defined by indications for use, the intended use, and the risk of the device. This drives the level of control a manufacturer must put in place at their facility and throughout their distribution chain. Each helps ensure that the device is safe and effective for its intended use.
Lower risk medical devices have the least regulatory control applied to them. Higher risk medical devices have the most stringent regulatory control applied to them because they may be life supporting and / or life sustaining devices.
Regulatory Pathway
The appropriate regulatory pathway to obtain US market clearance or approval for your product is determined primarily by the intended use, indications for use, risk and the classification of the device. The most common pathways to market for devices in the US include:
Premarket Notification [i.e., 510k]
Required for some Class I devices and most Class II devices. There are three types of 510(k) submissions including:
Traditional 510(k): The Traditional 510(k) may be used when a new device is substantially equivalent to a predicate device already cleared for marketing in the US, or for a modification to a previously cleared 510(k) device.
Special 510(k): The Special 510(k) is used for device modifications to a previously cleared 510(k) device that do not affect the intended use of the device or alter the fundamental scientific technology of the device and utilizes the design controls aspect of the Quality System (QS) regulation (21 CFR 820.30).
Abbreviated 510(k): The Abbreviated 510(k) may be used when a guidance document exists, special controls for the device have been established, or when the FDA has recognized relevant consensus standards. Summary reports on the use of FDA guidance documents and / or special controls or declarations of conformity to FDA recognized standards must be included with the submission.
Premarket Notification
Companies intending to market a Class I, II and select III devices must submit a Premarket Notification or 510(k) to FDA. This submission must be at least 90 days before marketing the device. Many Class I and II devices may be exempt from 510(k) regulations. Therefore, confirmation must be at the beginning of the submission confirm whether or not the device is exempt in the USA.
Premarket Approval (PMA)
Equally important, the FDA's typical review cycle for a Premarket Authorization (PMA) is 180 days and is required for Class III devices.. There are several types of PMAs and PMA Supplements including:
Traditional PMA: An original PMA application is an extremely comprehensive submission. Each PMA includes a considerable amount of objective evidence to support the safety and effectiveness of the device. This includes the device description, indications for use and intended use. Nonclinical and clinical studies, case report forms, manufacturing methods, and labeling are also required.
Modular PMA: A Modular PMA is often an appropriate route for products in the early stages of a clinical study. The contents of a Modular PMA are submitted to the FDA in separate modules (i.e. preclinical, clinical, manufacturing). Each submission occurs upon the applicant's completion of each separate module. All modules collectively constitute the entire Modular PMA.
Product Development Protocol: The Product Development Protocol route is typically used for well established products in industry. It requires an agreement between the Sponsor and the FDA as to the evidence required to demonstrate safety and effectiveness. Once agreement with the FDA is reached with the Sponsor regarding the design and development activities, the Sponsor must comply with reporting milestones. Particularly, this involves submitting the supporting documentation and milestone reports to the FDA for review. Once the FDA declares the Product Development Protocol completed, it is considered an approved PMA.
Innovative Regulatory Pathways
De Novo Application
The De Novo pathway is most appropriate for novel, low to moderate risk devices. The risk is presumptively designated due to no identifiable predicate device for a equivalence comparison. The de novo process provides a pathway to classify a low to moderate risk device for which controls or general.
Further, special controls can provide reasonable assurance of safety and effectiveness but for which there is no predicate device. The FDA's typical review cycle for a De Novo Application is 120 days.
Humanitarian Use Device (HUD)
A Humanitarian Use Device (HUD) is a unique device with no other comparable devices available, that is intended to benefit patients by treating or diagnosing a disease or condition that affects or is manifested in fewer than 4,000 individuals in the United States per year. HUD is intended to benefit patients by treating or diagnosing a disease or condition that affects fewer than 4,000 individuals.
Humanitarian Device Exemption (HDE)
To obtain approval for an HUD, a humanitarian device exemption (HDE) application is submitted to FDA. The HDE must contain sufficient information to demonstrate that the device does not pose an unreasonable or significant risk of illness or injury. FDA consultants look to emphasize how the probable benefit to health outweighs the risk of injury or illness. Moreover, this takes into account the risks of currently available devices or alternative forms of treatment.
Consequently, an HDE application is similar in both form and content to a premarket approval (PMA) application. However, it is exempt from the effectiveness requirements of a PMA. The applicant is not required to include the results of scientifically valid clinical investigations. The FDA's typical review cycle for a Humanitarian Device Exemption Application is 75 days.
Regulatory Plan
Based on the regulatory strategy, the next step is to define a medical device regulatory plan. This regulatory plan includes a comprehensive list of all of the submission deliverables needed flor review. Generally, the applicable FDA guidance documents, cGMP documentation and / or testing standards are the most important for consideration.
FDA Guidance
Considering the applicable FDA guidance for your specific medical device early in the development process. For example, the FDA expects manufacturers to follow human factors or usability engineering processes during the development of new medical devices.
This helps ensure that devices are safe and effective for the intended users and use environments. Comparatively, the user interface is designed so errors which occur during use of the device that degrade treatment are reduced.
Regulatory Submission
FDA guidance documents provide invaluable information about the required documentation included in a regulatory submission. This includes the performance, bench, animal testing and clinical data required for device classification.
cGMP
To ensure medical instruments are safe and effective, the FDA uses quality system regulation in the medical device industry. 21 CFR 820 documentation helps demonstrate products are designed, developed, tested, and manufactured. In other words, process follows Current Good Manufacturing Practices (cGMP).
Obtaining regulatory clearance or regulatory pathway approval for new medical device products has also become more complex. International regulatory standards such as ISO13485 and EU MDR have increased the documentation needed to maintain compliance. A regulatory compliance consultant can help you team make judgments about how one market is different from the next. 
Human Factors
The FDA considers certain types of medical devices for the potential of harm resulting from user error. Human factors testing data must be included in the premarket clinical data for the FDA regulatory submission. This helps to evaluate the safety, effectiveness and equivalence of these medical devices. 
Manufacturers may not be fully aware of costs and long-lead time required to complete product testing. Above all, obtaining clinical data necessary for regulatory submission would include necessary time required for the FDA's review. The final regulatory strategic plan includes a projected timeline, costs and resources associated with obtaining the clinical data.
SaMD
Medical device companies use software as a service (SaMD) technology to help increase positive patient outcomes. As a result, collecting healthcare data and patient information assists with understanding the FDA regulatory process device companies need to follow. Further, this often helps physicians monitoring patient vital signs in real-time.
Consumers and patients expect medical device manufacturing to consistently develop and launch state-of-the-art products and healthcare technology. Medtech consultants can help your team achieve delivery of care benefits for the patient and simultaneously monitor medical success.
Medical Device Consulting
Navigating through the various regulatory pathways to obtain market clearance or approval for your device can be a challenging and overwhelming process. Let RCA assist your team in determining the correct regulatory strategy for medical device. RCA has extensive subject matter expertise in developing regulatory strategies, plans and product submissions. Additionally, we've assisted countless manufacturers gain market approval for their products.
About RCA
The regulatory process surrounding the medical device industry involves a strict adherence to pre/post market compliance throughout a device's life-cycle. Even a single compliance issue you have can turn into a significant effect on your business. Regulatory Compliance Associates® medical device consultants can help guide you through any stage of this strategic process, with capabilities during product development through the regulatory clearance/approval of your product.
Our team of over 500 medical device consultant Experts — including former FDA officials and other leaders in the field of medical device regulation — will work with your company to create a quality assurance and regulatory compliance approach tailored to your products and regulatory needs. Regulatory Compliance Associates® works with both international Fortune 100 companies and small local start-ups, as well as law firms requesting remediation for warning letters, 483's, import bans or consent decrees. Very few medical device consulting companies have the same expertise in a variety of medical fields.
For medical device manufacturers, technology can be a double-edged sword. The innovative technologies that elevate the quality of life for patients can also be used to potentially undermine the organization using the device. The consequences can affect the device itself if Regulatory Compliance Associates® medtech consultants do not implement good IoT cybersecurity and FDA cybersecurity protocols.
At Regulatory Compliance Associates®, we offer a wide variety of services for medical devices security to help ensure that your product is protected from cyber-attacks. With a well-planned design, along with full visibility of product development and the supply chain, Regulatory Compliance Associates® medical device consultant Experts can help strengthen your device's cybersecurity posture throughout. We partner with medical device companies for the entire life cycle, including from the development of your product to the regulatory submission services involved with medical technology consulting.
Regulatory affairs is Regulatory Compliance Associates® backbone, and we handle more submissions in a month than many manufacturers do in a lifetime. Our medical device regulatory consulting Experts have experience working with the FDA, global regulatory bodies and / or agencies, and notified bodies worldwide. Therefore, you can count on us for in-depth and up-to-date insights which increase speed-to-market.
As a trusted regulatory affairs consultant, our FDA veterans and industry experts represent Regulatory Compliance Associates® as one of the top medical device consulting firms. We're here to help you navigate the difficulties associated with new product submissions. Regulatory Compliance Associates® medical device consulting company has expertise in both the approval process and post-approval support. 
New Product Approval
Post-Approval Support
Outsourced Staffing
EU MDR
Increasingly, life science companies are feeling the pressure of greater scrutiny by regulators, and responding by developing sustainable compliance strategies. Whether it's preparing for an audit, developing a response to an FDA finding, or remediation to an adverse event, Regulatory Compliance Associates® can help.
Our network of over 500 medical device consultant & FDA, MHRA & EMA veterans are industry professionals offers a unique blend of expertise. This allows Regulatory Compliance Associates® to handle both simple and complex regulatory compliance challenges within medical device consulting companies.
Gap Assessments
Internal Audits
Employee Training
Notified Body Response
Regulatory Compliance Associates® Quality Assurance consulting includes quality system assessments, strategy, implementations, and identification of quality metrics to ensure continuous improvement, aligning with your business needs and goals. Each Regulatory Compliance Associates® medical device consultant is a quality expert with experience spanning major corporations and start-ups. We know firsthand how to achieve, maintain, and improve quality, and we excel in transferring this knowledge to your organization.
In the medical devices field, quality assurance (QA) is more than merely ensuring the quality of a finished product. You need the tools to monitor and regulate every process from the design of a new product to continued quality compliance as the device is sent to market. At Regulatory Compliance Associates®, we offer you the medical device consultant assistance you need to monitor these processes and ensure quality compliance every step of the way.
With more than 20 years experience working with medical device consulting companies, Regulatory Compliance Associates® trusted medical device quality assurance consultant team is fully equipped to handle your unique QA needs.
ISO13485 
21 CFR 210
21 CFR 211
Outsourced Staffing
MDSAP
Facility Validation
Equipment Validation
Regulatory Compliance Associates® is widely recognized within medical device consulting companies & the life science industry for remediation support. Regulatory Compliance Associates® ability to help companies successfully resolve complex regulatory challenges have a proven track record of success. Our medical device consulting services include significant experience with the development of responses to 483 Observations, Warning Letters, Untitled Letters and Consent Decrees.
Our value goes beyond the initial response by helping companies successfully execute their action plans, develop an improved compliance culture tailored to the needs of their business, and ultimately move beyond the regulatory action to emerge as a stronger business. We negotiate difficult demands of remediation with insight and the clear advantage of our medical device consultant expertise and experience that makes partnering with Regulatory Compliance Associates®  a competitive differentiator in the remediation space.
Quality System
Technical File
Design History File
Data Integrity
cGMP 
Whether it's a strategy, a technical plan, or project, Regulatory Compliance Associates® medical device consultancy can help ensure a successful project. Regulatory Compliance Associates® medical device strategy consulting can deliver your project on time, on budget, and you're never embroiled in a costly mistake.
Our medical device consultant Experts are industry Experts are here to provide the unique insight you need before an M&A deal, through a staffing crisis and in every area of your product's development and life cycle. As the trusted medical device manufacturing consultants of thousands of companies around the world, we have the knowledge and expertise needed to deliver exceptional results to your business — no matter your size or unique needs.
Manufacturing Optimization
Product Lifecycle Management
Mergers & Acquisitions (M&A)
Due Diligence
Device Vigilance
Product Complaints
Medical Information
About RCA
Regulatory Compliance Associates® (RCA) provides medical device consulting to the following industries for resolution of life science challenges:
We understand the complexities of running a life science business and possess areas of expertise that include every facet of R&D, operations, regulatory affairs, quality, and manufacturing. We are used to working on the front lines and thriving in the scrutiny of FDA, Health Canada, MHRA and globally-regulated companies.
As your partners, we can negotiate the potential minefield of regulatory compliance and regulatory due diligence with insight, hindsight, and the clear advantage of our unique expertise and experience.
Founded in 2000
Headquartered in Wisconsin (USA)
Expertise backed by over 500 industry subject matter experts
Acquired by Sotera Health in 2021
About Sotera Health
The name Sotera Health was inspired by Soteria, the Greek goddess of safety, and reflects the Company's unwavering commitment to its mission, Safeguarding Global Health®.
Sotera Health Company, along with its three best-in-class businesses – Sterigenics®, Nordion® and Nelson Labs®, is a leading global provider of mission-critical end-to-end sterilization solutions and lab testing and advisory services for the healthcare industry. With a combined tenure across our businesses of nearly 200 years and our industry-recognized scientific and technological expertise, we help to ensure the safety of over 190 million patients and healthcare practitioners around the world every year.
We are a trusted partner to more than 5,800 customers in over 50 countries, including 40 of the top 50 medical device companies and 8 of the top 10 pharmaceutical companies.
To begin the Regulatory Compliance Associates® scoping process today, please enter your information in the blue form below and click the submit button at the bottom of the webpage.